The Essential Phone is a new introduction to the smartphone market with heavy competition. The devices come with a premium look and offer some good specifications. The Essential Phone is developed by Andy Rubin, the co-founder of the Android operating system. The Essential Phone is the first device to hit the market from the hardware company Essential. Unveiled in May 2017, this device has got a lot popular because of the addition of a 360-degree camera to it. The device also offers some exciting features and a premium class look. The device comes with a bezel-less 18:9 display. The body is made of titanium and ceramic and has a Gorilla glass display. In this guide, we will help you learn how to boot Essential Phone into Fastboot mode.
Most of the Android devices today comes with different boot modes included. All these boot modes help you do a lot of things which includes troubleshooting, flashing a firmware, clearing data etc. Most devices offer special key combination to boot into certain modes. But the Essential Phone is different and they have provided on mode from where you can boot into other boot modes. This mode is known as the fastboot or bootloader mode. When you boot into fastboot you can then move into recovery mode, unlock bootloader and do certain other tasks too. Read through to find out the steps to boot Essential Phone into Fastboot mode.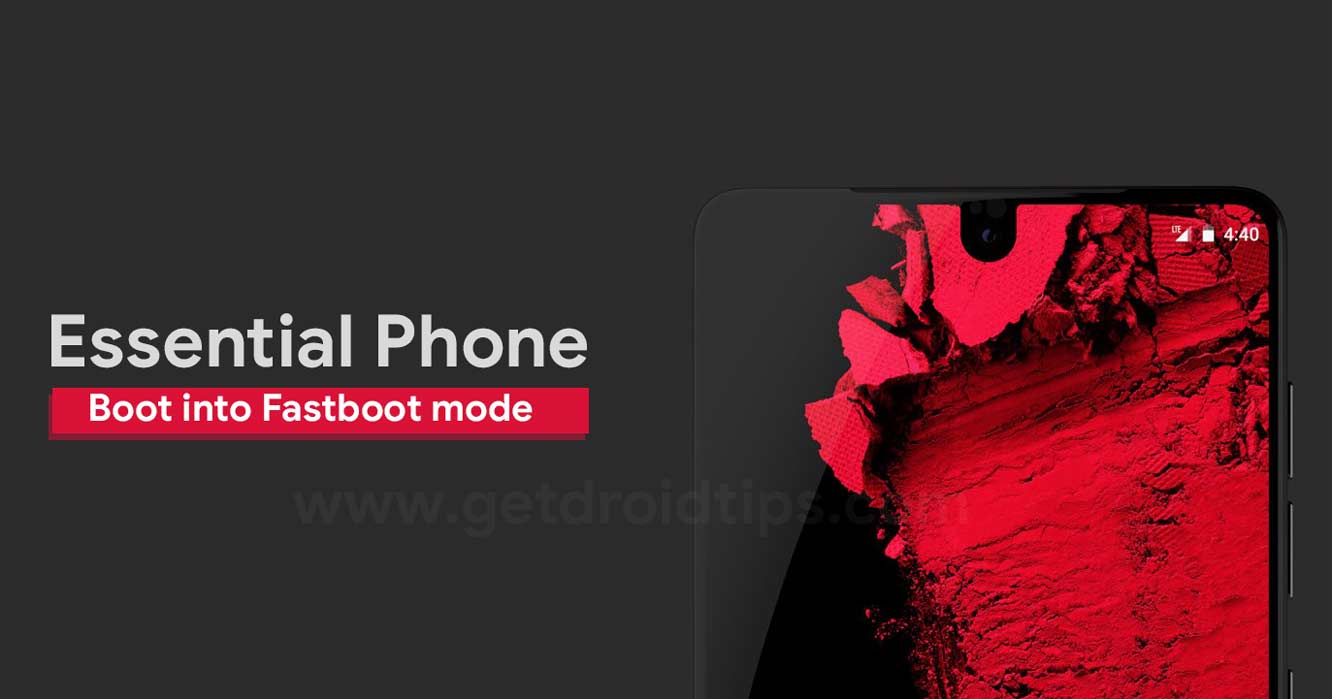 Steps to boot Essential Phone into Fastboot mode
While on fastboot you will not have access to the options on the screen through the touchscreen. The touchscreen of your device will be disabled by default on the boot modes. You have to use the volume button to highlight the option and then use the power button to select these. The steps to boot Essential Phone into Fastboot mode are:
Power off the device
Press and hold power button and volume down button
Release the buttons once the fastboot menu appears on the screen
I hope this guide was useful in understanding how to boot Essential Phone into Fastboot mode. If any queries or feedback, please leave a comment below.