Well, who does not love action-packed games? There are numerous action games that you can play for different consoles. One of the popular games in this genre is Borderlands 3. This game came out in 2019 and since then, it has been a fan favorite. The Borderlands 3 has been developed by Gearbox Software and is published by 2K Games. Notably, Borderlands 2 was launched back in 2012, and gamers were excited and waiting for the Borderlands 3 to launch, and finally, it did happen in 2019. The game has been there for quite a while now and several updates have hit the game during the course of time.
In this post, we will give you a guide on how you can grab one of the most powerful weapons in Borderlands 3, i.e. the Kaoson. It is an SMG weapon that is available in the game which requires you to be on Mayhem 6 or higher in order to use it. With that being said, if you are also interested in knowing how you can get your hands on the Kaoson weapon then follow this guide: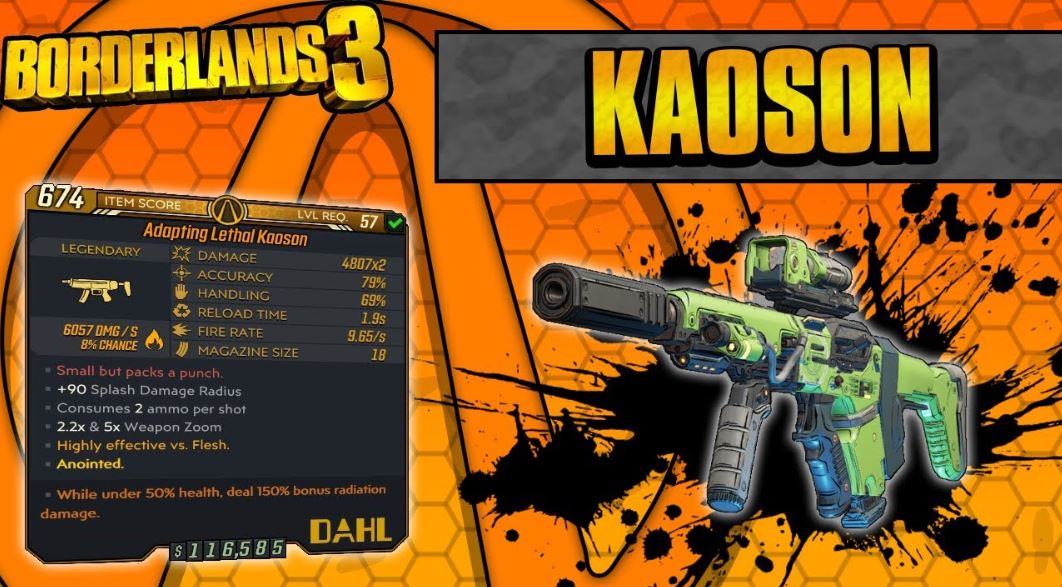 How to get Kaoson SMG Weapon?
You need to head over to Athenas area.
Here you need to take out the boss, Captain Traunt.
Notably, you need to be on Mayhem 6 or higher to get the Kaoson weapon.
Captain Traunt can be found right at the end of the map.
The Kaoson is a powerful weapon with three firing modes, i.e. the automatic, semi-automatic, and burst mode, which shoots out bullets at quick succession causing multiple and extra damages. But, in my opinion, like for any weapon in a weapon-centric game, you should go for the automatic mode as it has a high level of accuracy and faster bullet throw.
So, there you have it from my side in this post. I hope you guys liked this post and were able to get the Kaoson weapon in the Borderlands 3 game. Let us know if you were successful or not following the above-mentioned methods. Until the next post…Cheers!