Well, we are all aware that Borderlands 3 has been around the corner since 2019 and the game since then, has seen a rise in the number of players. Thanks to its action-packed genre which is developed by Gearbox Software and is published by 2K Games. Now a new update was pushed for the Borderlands 3 game that brought in the Revenge of the Cartels event. Not only this, but this new update also introduced a number of new and highly effective weapons that could be great to have in your arsenal. And the name of one the new additions is the Sandhawk sniper rifle. I personally, prefer having at least one sniper rifle in my arsenal.
The Sandhawk sniper rifle is a legendary weapon that was introduced with the Mayhem 2.0 update and can do more damage than most of the weapons that exist in Borderlands 3. And if you are also a player of Borderlands 3 and are looking on how to get a Sandhawk sniper rifle in the game then, you are at the right place as in this post, we will guide you on how you get the sniper rifle within the game. So, that being said, let us take a look at the article itself: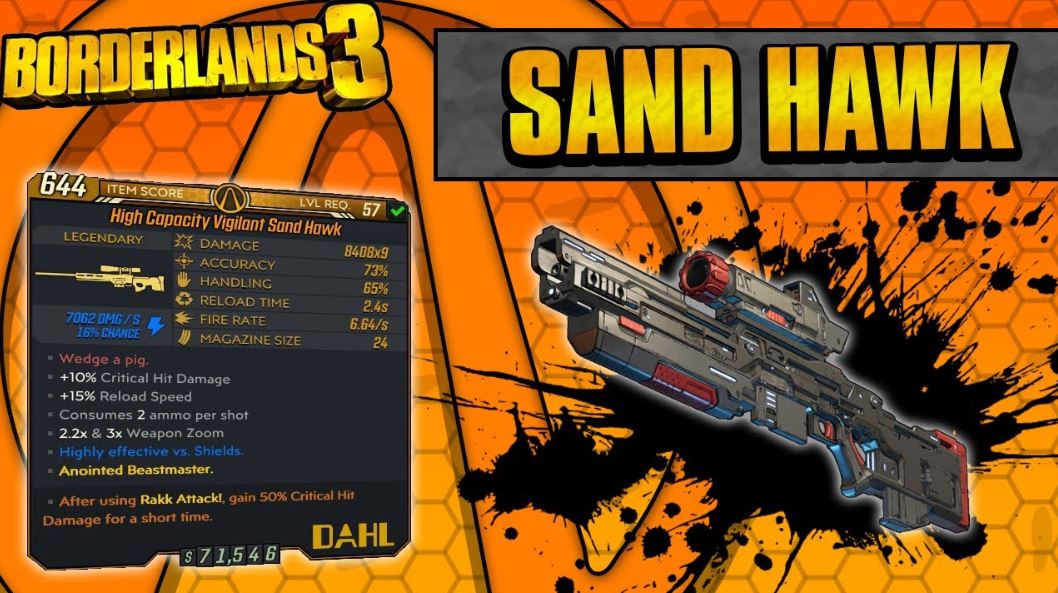 How to get Sandhawk Sniper Rifle?
You need to playing on Mayhem 6 or above in order to get the Sandhawk rifle.
This weapon is available in the Atlas HQ on Promethea, right at the end of the map.
You also need to defeat the Katagawa Jr. boss to get your hands on the Sandhawk sniper rifle.
Make sure to kill the Katagawa Jr. a number of times, to make the Sandhawk rifle to drop.
The Sandhawk sniper rifle fires three rounds per shot and has unique rarity within the Borderlands 3 game. When you use the gun and fire it, it will fire the bullets in the form of a bird until they travel a distance.
So, there you have it from my side in this post. I hope you guys liked this post and were able to get the Sandhawek weapon in the Borderlands 3 game. Let us know if you were successful or not following the above-mentioned methods. Until the next post…Cheers!