After teasing it for approximately a week, Supercell has finally released the May update for its third hit multiplayer online battle arena game, Brawl Stars. A mix of 3×3 matches and battle royale-style gaming, Brawl Stars is notable for its constant updates and the radical changes that come with these updates, and the May iteration is no different; it starts the first Brawl Pass season named Tara's Bazaar in the game, and marks the 10th anniversary of Supercell, the company behind popular mobile battle royale games like Clash of Clans, Clash Royale and, of course, Brawl Stars. Hence, it packs a ton of new features and updates, with one of the most anticipated ones being a new brawler – Gale.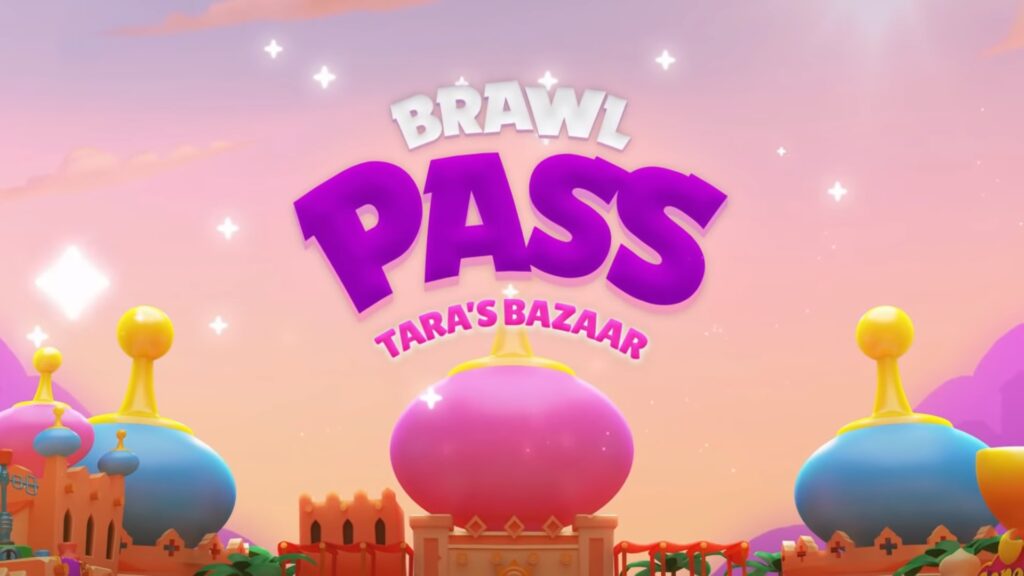 This article contains everything you need to know about Gale in Brawl Stars.
All You Need to Know About Gale in Brawl Stars
Gale is a tireless handyman who gets no rest. He blasts foes with a wide shot of wind and snow and his Super pushes them back with a huge gust of wind.
First Chromatic Brawler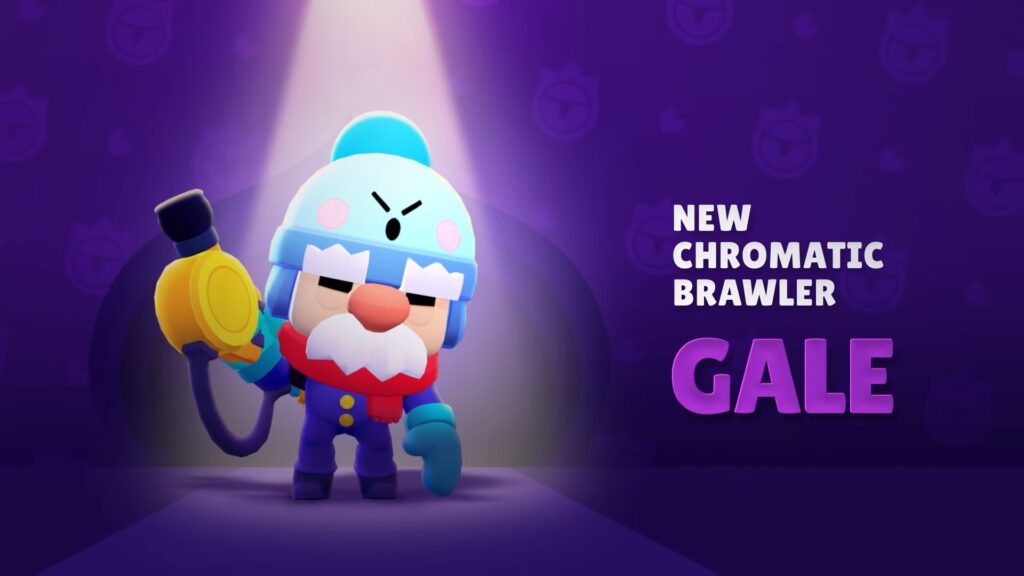 Gale is the first brawler with the Chromatic rarity in Brawl Stars. Chromatic Brawlers are regarded as a notch more important than other brawlers and are currently the most difficult brawlers to get in the game. Chromatic Brawlers start at Legendary Rarity in the new (and first) Season, Tara's Bazaar, which means the chances of getting Gale are pretty low for now.
The rarity will decrease to Mythic in the next season (after Tara's Bazaar), and will finally come to a halt at Epic rarity in the third season. You don't have to wait till the third season, which is six months away in the least, to get Gale in Brawl Stars; read on to see how to get the new brawler right now!
How to Get Gale in Brawl Stars
The easiest way to get Gale in Brawl Stars is by purchasing the Brawl Pass. The Brawl Pass is a new progression system that comes with Tara's Bazaar and allows players to unlock tiers using tokens, with rewards in the form of Brawl Boxes, Gems and Power Points for each tier.
The caveat is that you need 170 gems to purchase the Brawl Pass, and the gem reward system in Brawl Stars is not that generous so you'd most probably have to purchase a gem pack for $9.99 in order to get the premium Brawl Pass. If you're bent on F2P, you can stick with the free Brawl Pass tier, but you'll have to play the game for about four months to amass enough gems to purchase the premium tier.
You can also get Gale from a brawl box (regular, big or mega), but one thing to note whether you're going through the free or premium Brawl Pass is that you need to get to at least Tier 30 before you have a chance of getting Gale this season.
Gale Attack – Polar Vortex
Gale shoots five bullets per attack, and these bullets are in the form of snowballs that travel in a straight line over a long range. The damage dealt by each snowball is low, starting at 360 at level 1 and maxing out at 504 at level 9, and you can't hit a single target with all five snowballs since they don't all originate from his centre; they are fired directly next to each other which is good for attacking multiple enemies at a time, and depending on size, you can hit a single brawler with up to 3 snowballs at a time.
Once you fire an attack with Gale, you would have to wait 1.4 seconds to reload before firing the next attack.
Gale Super Attack – Gale Force
Gale's Super Attack is more focused on enemy repulsion than damage, consisting of a gust of a wind-like projectile unstoppable by walls that pushes enemies backwards and deals a damage of 100 (level 1) – 140 (level 9-10) to them. The Super has a range of 10, making it useful for dealing with faraway enemies, but be prepared as the attack also pushes Gale backwards a few tiles due to recoil.
Gale Gadget, Star Powers and Other Stats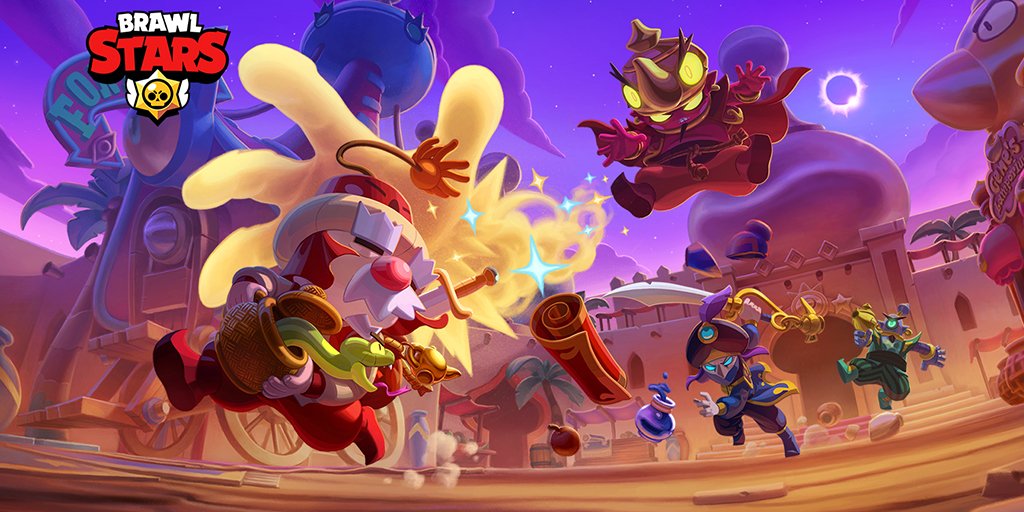 Gale's Gadget is a Spring Ejector which performs similarly to regular spring pads in Brawl Stars, allowing the brawler to launch himself, other brawlers and deployables in the game in any desired direction. You can charge the gadget 3 times per match, and it has infinite duration. The Spring Ejector can be combined with Gale's other abilities to perform peculiar actions; for example, you can combine it with his Super to launch enemies into the poison clouds in showdown battles.
Gale has two Star Powers, but only the first one, Blustery Blow is currently available in the game. This Star Power additionally stuns enemies that are pushed into obstacles by Gale's Super for 0.5 seconds. The second Star Power, Second Wind, will be added at a later date, and adds a speed boost to teammates and allies hit by Gale's Super for 2 seconds.
Gale belongs to the Support class and has medium Health stats, with a minimum HP of 3400 at level 1 and max of 4760 HP at levels 9 and 10.
Gale Skins
I look forward to new skins as they make the game increasingly appealing, visually. Gale's default skin is available immediately he's unlocked, as expected, but the new Brawler has a second skin which also comes with Tara's Bazaar.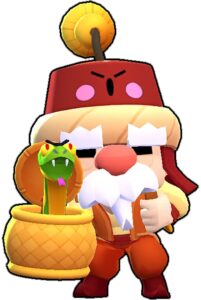 The second skin is called Merchant Gale or Trader Gale, and is available only on the premium Brawl Pass at Tier 60.
---
The biggest overhaul in Tara's Bazaar is the Brawl Pass, but there are other updates and bug fixes detailed here by Supercell. The Tara's Bazaar season lasts till the 13th of July, and it remains to be seen what players creatively come up with during the course of the season. With a 4.8 rating on the App Store and 4.4 on Google's Play Store, Brawl Stars remains one of the best battle royale games available for mobile.