If you already own an iPhone or an iPad, then you might know about what AppleCare is and why it is important for you. AppleCare is an extended warranty for your iPhone, iPad, or other Apple device which protects your device from any accidental damage. The great news is that you do receive it for free for a time span of 1 year on our new device. However, you can also extend it further by paying a small price and convert it into AppleCare+. By converting into AppleCare+ you will get extended warranty features, and you don't have to worry about expensive repairs from Apple Genius Bar.
AppleCare+ is an excellent service for those people who frequently get problems in their devices. Although Apple is known for making quality devices that don't get any noticeable damage, still, in case your device gets damaged, AppleCare+ will take care of that, and you don't have to pay a single penny. It's more like life insurance, but for your iPhone or iPad. So today, in this post, I will guide you through the process of buying or renewing your AppleCare+ subscription.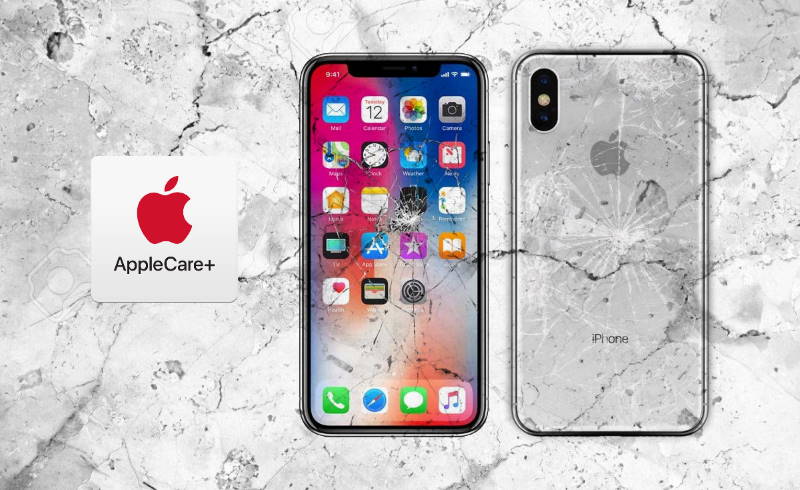 What is AppleCare+ for iPhone/iPad
AppleCare+ is an additional package or service which covered damages that are not covered by a normal or usual 1-year guarantee. With AppleCare+, you can get free of charge repairs and replacements for your device. You will get phenomenal customer support, hardware repairs, and software installations free of cost. On top of that, you will get software support for your iPad or iPhone smartphone.
Also read: How to Find related images with a reverse image search on iPhone and iPad
So in case you frequently drop your device or worry about the life expectancy of your device, then you should definitely consider buying AppleCare+ subscription.
What's Covered in AppleCare+ service
As we discuss earlier that AppleCare+ for iPhone and iPad is an insurance service for your device. So in case, you have any accidental damage, whether it may be the screen, spare parts, battery, or any software malfunction. Apple experts will cover it for you, and that's free of cost. So by purchasing this subscription, you will be assured that whatever happens to your device, it will get fixed without burning any hole in our pocket.
Here are a few services which are included in the packet:
Two years of Apple-certified service and support coverage
24/7 priority access to technical support
Get up to 2 incidents of accidental damage coverage
Battery service coverage
One-stop for support
Repairs for earphones and accessories
Note: All these services are additional service to your Apple warranty. And you can avail these services for two years after the purchase of your AppleCare+ subscription plan.
How To Buy AppleCare+ service
Buying AppleCare+ is as easy as buying a new iPhone. But before continuing, let me make this clear that this service is only available for iPhone and iPad devices.
Buy Directly from your iPhone
Thanks to Apple that they have made this service easier to purchase. Now iPhone users can buy this service after a simple serial no. Check and a follow-up diagnosis. Here is how you can purchase AppleCare+ directly on your iPhone.
First, open the Settings app on your iPhone and navigate to General > About and choose AppleCare+ Coverage option.
Proceed with the onscreen steps to check your eligibility for the service and confirm the same.
Note: The AppleCare+ protection plan is only active for 60 days from the date of purchase of your new iPhone. If you do not see one, please contact Apple support immediately.
Buy from your nearest Apple Store
Buying from the nearest Apple Store is a much better and feasible option, in my opinion. This is because it costs the same, and employes at Apple will do a thorough examination. Also, you might get to see the latest Apple products in person and try them hand on. If that your gig, then!!
Also read: How to Increase Font Size in Safari on iPhone and iPad in iOS 13
The best part about buying AppleCare+ from the official store is that they will do a complete scan of your device. And if you're not a techy savvy person, then we recommend you to go to the nearest Apple Store to purchase this service.
Buy AppleCare+ Online
Go to the AppleCare+ portal on the official website. And click on the schedule call option.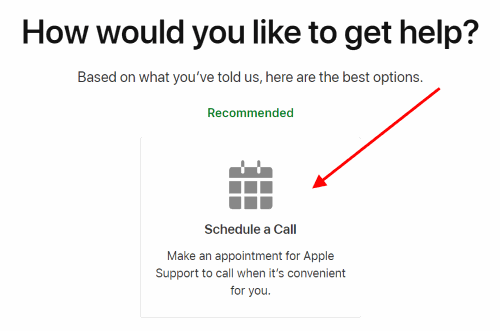 Now choose a date and confirm.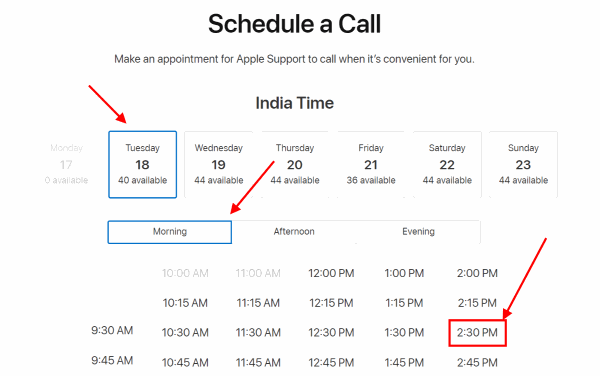 Fill up your Apple ID credentials and submit them. You will receive a call confirming your purchase.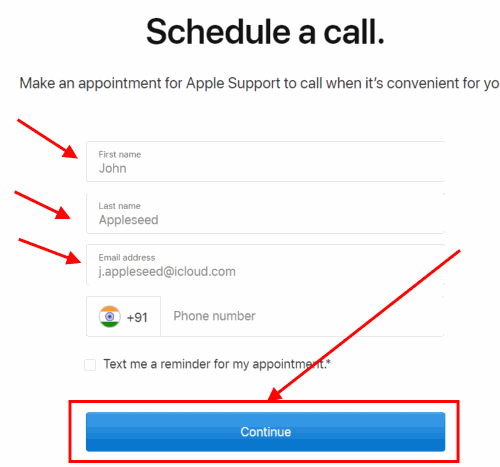 Note: You might also have to give your iPhone/iPad serial no. for a device inspection test.
Conclusion
And this brings us to the end of this article. I hope you understand every aspect of this process. Buying AppleCare+ for iPhone or iPad is an easy process, and it will take solve the expensive repair problems. Its best suited for parents who have kids who frequently drop their devices and cause un-necessary damages. Would you buy AppleCare+ for your device? Let us know more in the comment section below.