Winning on the battlefield in Call of Duty: Warzone boils down to killing the right amount of enemies. A player's choice of weapon can make a big difference in getting those kills. A powerful weapon that can be used on the battlefield is very important for players, but so is making it its best version using attachments and loadout. The Kil0 141 is a good example of how a weapon can be more powerful in Call of Duty Warzone.
When players check out the weapon's arsenal, many can argue that there are better contenders to the Kilo 141. However, if players choose the best attachments and loadout, this underdog for an AR can be very useful in the battlefield.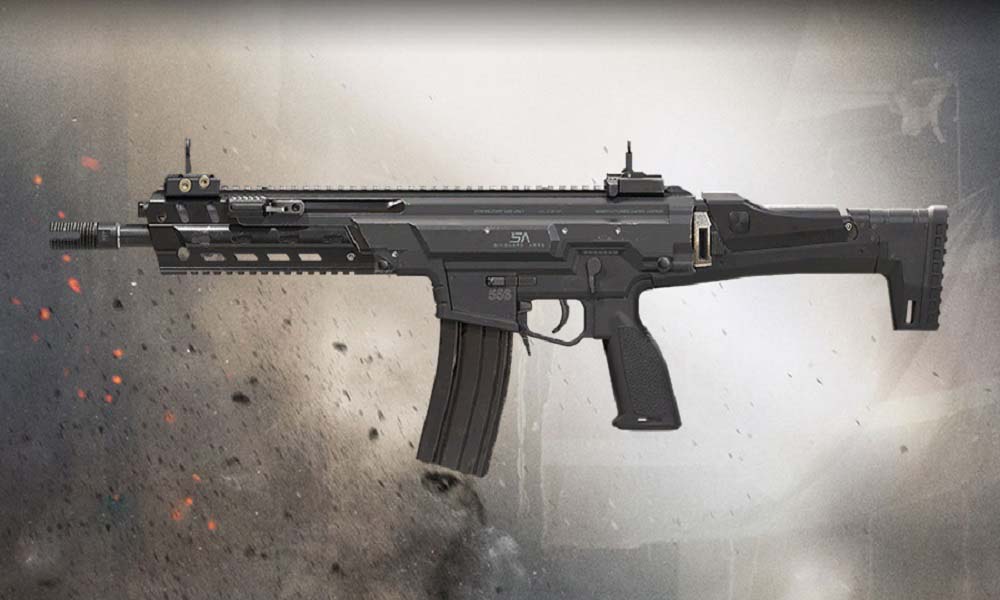 Kilo 141 in Call of Duty Warzone
The Kilo 141 is primarily based on HK 433, 5.56 MM automatic AR from Heckler and Koch. It is actually another version of the G36C AR, from the Modern Warfare series.
Damage Stat – 28:18
Shot Kills – 4:6 Shots for a kill
Headshots – 2 for a kill
Fire Rate – 779 RPM
Firing Range – Medium: Long
The base variant of the Kilo 141 can be best described as a mediocre AR in Warzone. It is actually one of the very first weapons that players get to use in the multiplayer game. Even though it shares the same base damage like the M4A1, its average rate of fire puts it amongst the slowest rate-t0-kill weapons and makes its a not-so-favorite amongst players. So, the next question is, why would players even go for it?
As mentioned earlier, with the right setup, this weapon can, in fact, prove to be a very powerful assault rifle.
In this guide, we will cover the Best Kilo 141 Loadout and Setup. Players must keep in mind that this is nowhere near the best weapon of choice in Call of Duty Warzone. Instead, we will show how players can convert an average AR into something more powerful.
Best Kilo 141 Loadout and Setup – Call of Duty Warzone
The Kilo 141 assault rifle is a versatile one and can be made to its best version by focussing on improving certain attributes. Some of the main attributes are the range of damage, recoil control, stability in aiming, and aim down sight speed. Given the Verdansk map size, it is important for players to have sufficient ammo and never run out of it. This is why there is an extended magazine as a part of the best Kilo 141 Loadout in Call of Duty Warzone.
The best loadout and setup for the Kilo 141 are:
Monolithic Suppressor – Muzzle
Singuard Arms 19.8″ Prowler – Barrel
None – Laser, Stock, Rear Grip, Perk and Optic
Ranger Foregrip – Underbarrel
100 Round Drum – Ammunition
Monolithic Suppressor – Best Kilo 141 Loadout
The Monolithic Suppressor helps to increase the damage range for the Kilo 141. Players would not need to worry as much about the drop-off in damage during long-range battles, as the Monolithic Suppressor ensures maximum damage at all ranges.
Singuard Arms 19.8″ Prowler – Best Kilo 141 Loadout
The Singuard Arms 19.8″ Prowler is one of the more important attachments for the Best Kilo 141 loadout. Given the moderate reductions to the player's movement speed and ADS, the barrel attachment makes up for it. The Singuard Arms 19.8″ Prowler helps to boose the range of damage and provide better recoil control in battles.
Ranger Foregrip – Best Kilo 141 Loadout
The Ranger Foregrip comes in handy when players are spraying the Kilo 141 assault rifle. It increases accuracy and provides for better recoil control as well.
100 Round Drum – Best Kilo 141 Loadout
The 100 Round Drum loadout makes sure that players do not have re-load in the middle of a fight.
Players will see that there is no stock for the best loadout, as, without it, there is a significant increase in the aim down of the speed of the Kilo 141. Making sure that shots land on the enemy opponent is crucial for winning. So, no stock is the best option here.
Now, players might be wondering which weapon to pair this gun with during a fight—having Akimbo pistols for sidearms are very effective for staying out of enemy radar range. For instance, Renettis and Cold Blooded are a good choice. Eventually, it is up to a player preference for their third perk. The Tracker comes highly recommended here.
That concludes our list for the Best Kilo 141 Loadout and Setup in Call of Duty Warzone. We hope you find this guide helpful. Check out our Windows Guides, Games, Social Media, iPhone Tips and Tricks, and Android Guides for more outstanding materials. Subscribe to our YouTube Channel for participating in our $150 giveaway. In case you have any queries, doubts, or feedback, do comment down below with your name along with e-mail ID, and we will respond shortly. Happy Gaming!