Season 4 in Call of Duty: Warzone introduced a number of new features for fans to enjoy. One of these features is the contraband contract. This is a unique mission that will earn the player a permanent blueprint for weapons upon completion.
We have come up with a guide to help you understand how to complete contraband contracts in Call of Duty: Warzone.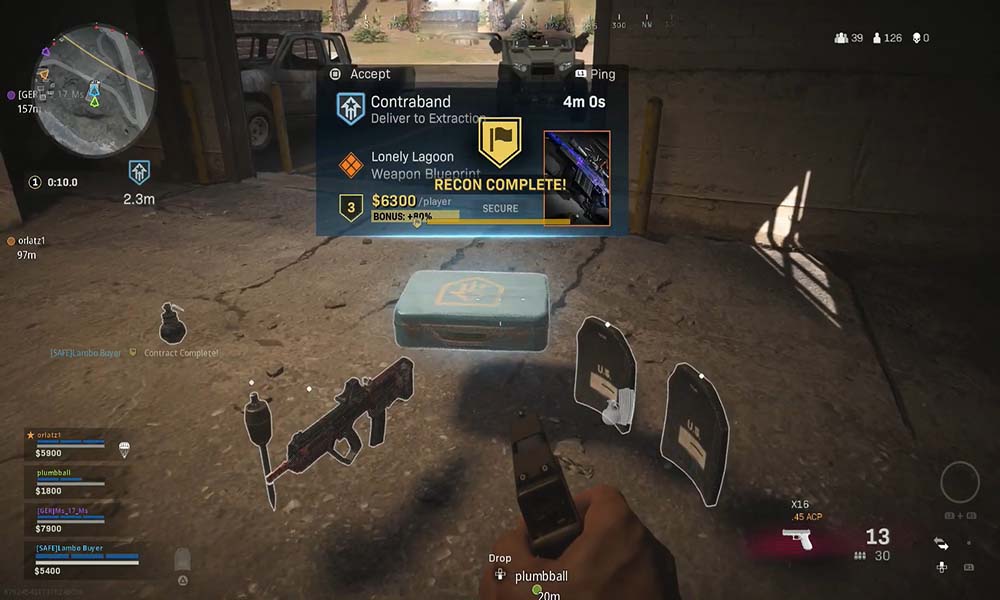 Completing Contraband Contracts in Call of Duty: Warzone
Like we mentioned above, a contraband contract is basically a mission where you are required to transport the contraband to a specific location. There are three kinds of contraband contracts in the game – Bounty, Recon, and Scavenger.
First of all, you need to locate and take up a contract and obtain your contraband. Your next step is to get it to its destination as soon as possible. This is because if you run late, your opponents can and will kill you and then complete the contract themselves, thus obtaining your rightful reward.
When you hold the contraband, you will notice an icon on your map indicating the location you need to deliver it to. This place can be seen on your Tac map as well. Make your way as soon as possible to this place. And then, make a beeline for the spot marked by white light. This will automatically make you dispatch a red smoke flare. You should try and get behind cover now because any enemies in the vicinity will now discover your position and might attack.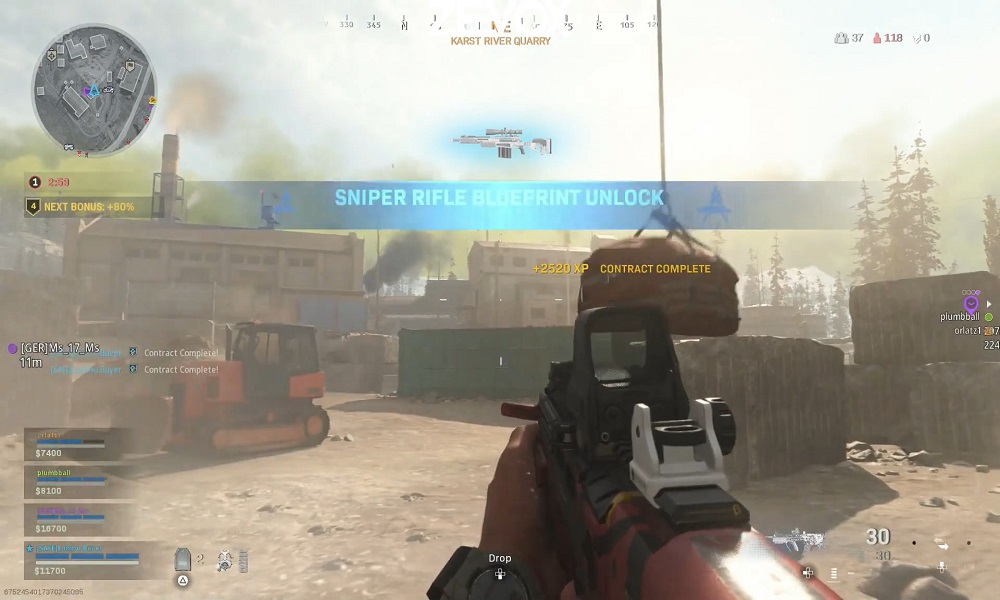 Soon enough, a helicopter will turn up and throw down a bag for you. You need to get to this bag and deliver your contraband into it. Once that's done, you will receive your well-deserved blueprint as a prize.
We hope this helps you understand the basics of completing contraband contracts in Call of Duty: Warzone. Check out our Windows Troubleshooting Guides, Gaming Guides, Social Media Guides, iPhone Tips, and Android Tips. Moreover, you may also subscribe to our YouTube Channel to participate in our $150 giveaway contest. By the way, if you have any queries, doubts, or feedback, do comment down below with your name along with e-mail ID, and we will respond shortly. Thank you.