The Call of Duty Warzone online battle royale game is getting more and more issues or bugs that need to be fixed as early as possible. If you're a Call of Duty Warzone PC gamer and want to install the new v1.18 patch update or you're downloading the full Warzone update over Modern Warfare and facing issues with downloading speed or download error or even the update stuck, then you should follow this article. Here we've shared possible workarounds that can fix Call of Duty Warzone Update won't start issue.
Plenty of Warzone PC users are reporting the same issue regarding downloading the new update or downloading the full Warzone game over COD Modern Warfare using the Battle.net client. Meanwhile, the Blizzard officials are also aware of this issue and they're working on it. The company has also mentioned that there is an issue that's affecting the new patch which causing slow or failed downloads. However, there are a couple of troubleshooting methods available that you can try yourself.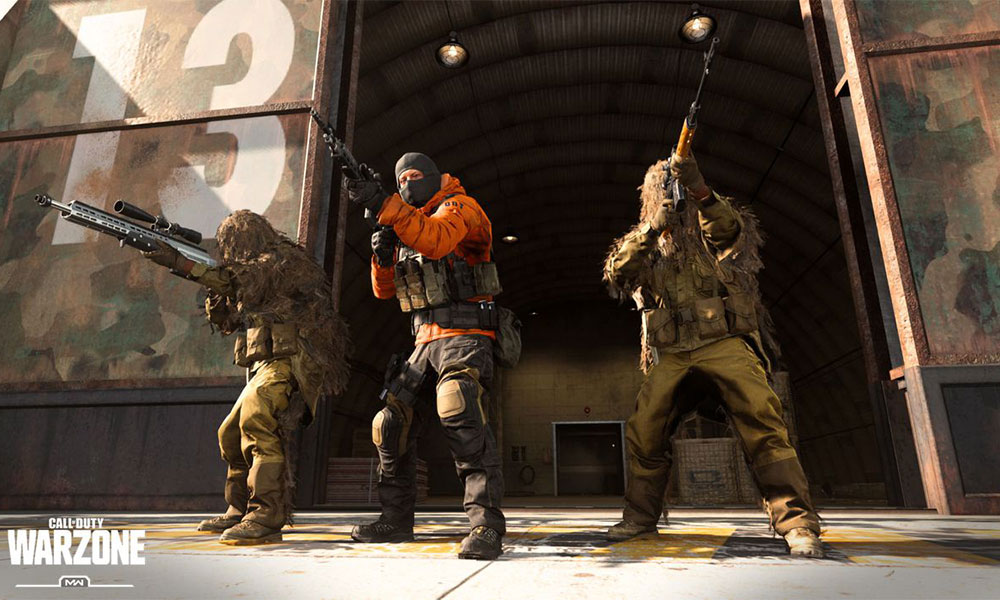 Call of Duty Warzone Update won't start: How to Fix?
Most of the COD Warzone users are getting a particular error message like "Problem transferring data. Please check your internet connection". While a Redditor has mentioned that it can be a possible reason that your faster internet connection tilts the battle.net server speed. So, by limiting the internet download speed in the battle.net connection settings to 500 kb/s should fix this issue completely.
We're currently investigating an issue affecting game patching, which may result in failed or slow download attempts. #BlizzCS

— Blizzard CS EU (@BlizzardCSEU_EN) March 27, 2020
If the above trick doesn't work for you, then you can follow the below steps in order to solve the issue.
1. Switch your Account / Region
Launch the Battle.net client at first on your PC.
Select Call of Duty: Modern Warfare from the left pane.
Now, click on the REGION / ACCOUNT section.
Here you can try switching your region to America or Asia in order to fix the issue.
Once done, restart your computer and launch the battle.net again & check for the download.
If that was the primary issue in your case, make sure to change the region back to default once the download completes.
2. Restart Battle.net Client
If the above method won't work for you, make sure to restart the Battle.net client as well. Some times, the temporary cache or any system glitch can also cause downloading issues.
3. Set Game Updates in Battle.net
Launch the Battle.net client > Click on Call of Duty: Modern Warfare from the left side.
Select Options > Click on Game settings.
Choose the Game Install/Update option on the left pane.
Head over to the Automatic Updates option.
Select Notify me when games automatically begin updating.
Then select Apply latest updates and download future patch data for recently played games.
Click on Done.
That's it, guys. We hope you've found these methods or tips useful in order to fix the update downloading issue. Still, facing this problem? We will recommend you contact the official Activision support forum. For any other queries, you can comment below.
Also Read: How to fix the problem of Audio or Sound in Call of Duty Warzone?