OnePlus 6 (codename: enchilada) launched in the year May 2018 with Android 8.1 Oreo and later upgraded to Android 10 Q. In this guide, we will help you to install the latest CarbonROM on OnePlus 6 (enchilada) based on Android 11 R. Thanks to the developer zahidm and CarbonROM developers for doing such wonders on bringing a stable custom ROM.
We have already shared the method to unlock its bootloader, root, and install TWRP Recovery, as well as carry out many other tweaks on the smartphone, the number of custom ROMs compatible with the OnePlus 6 is still small compared to many other Android smartphones. In this article, I'll show you how you can install CarbonROM on OnePlus 6 based on Android 11.
After the success of OnePlus 5T, OnePlus has finally launched their new successor OnePlus 6.  With the OnePlus 6, the company has stepped further with the design and build quality. The notch at the top of the edge-to-edge display and glass design in the back.  OnePlus 6 features a 6.28-inch AMOLED display with 2280 X 1080 pixels resolution. OP 6 camera section packs a really powerful 20 MP +16 MP vertical dual camera on the rear end. It also has a 16-MP front face camera. The camera has features like OIS, super slo-mo and portrait mode. Out-of-the-box OnePlus 6 runs on OxygenOS Android 8.1. Oreo.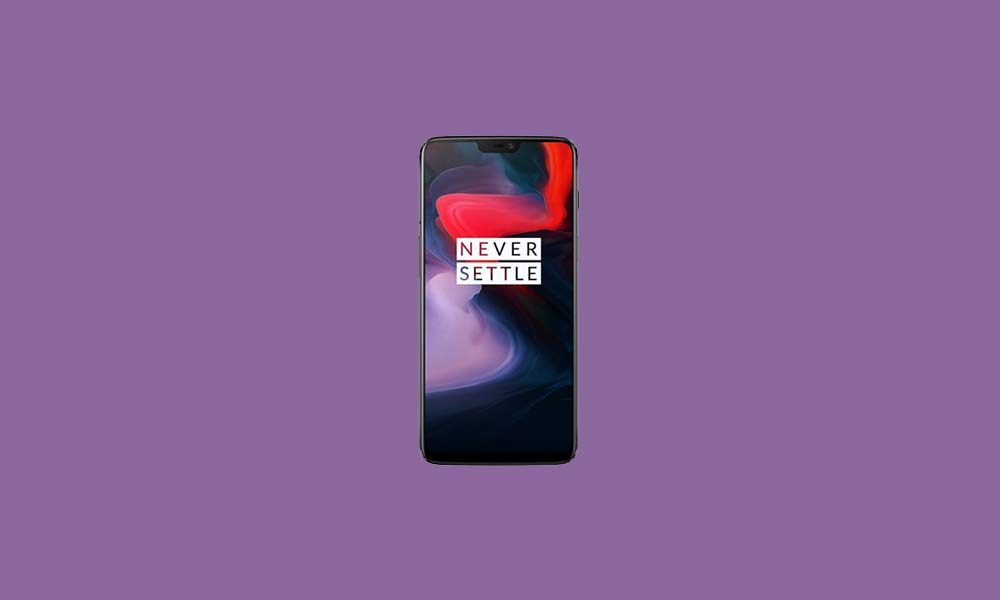 What is CarbonROM
Among the most popular players in the custom ROM domain, CarbonROM has a lot to offer tech enthusiasts.  Based on the Android Open Source Project, it has a dedicated Carbon Fibre section that boasts of some pretty nifty features exclusive to this ROM. These include customizations to the System, Status bar, Lock Screen, Buttons, gestures, and Privacy. All these features do add up versatility and customization to the overall OS.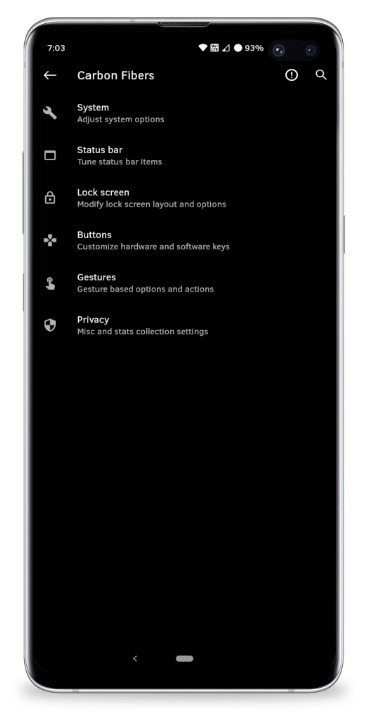 But with so many features incorporated into a ROM, there is always a risk of ROM being on the unstable front. However, that isn't the case here. The developers have made sure that the stability of the ROM remains among its top-priority. And it seems to have delivered on its promise. With that said, if you are interested in trying out the CarbonROM based on Android 11, then here is the required information.
Download ROM package here
How to Install CarbonROM on OnePlus 6:
To flash CarbonROM on OnePlus 6, you need to have TWRP Recovery installed on the smartphone. I'm going to show you how to do that, but first, you need to unlock your bootloader.
Before moving on to the steps to install OnePlus 6 Carbon ROM, you have to follow few
Prerequisites
First off, create a complete device backup. This is because we will have to wipe off the data partition which will erase all the data on your device.
You have to enable the Developer Option and then USB Debugging.

Next up, your device's bootloader also needs to be unlocked. To unlock the bootloader on your OnePlus 6, follow this tutorial.
You can now install TWRP Recovery on your OnePlus 6.
If you already have the TWRP Recovery, then make sure you still have the ADB and Fastboot drivers on your computer.
That's all the prerequisites. You may now begin with the steps to install the CarbonROM based on Android 11 onto your device.
Installation Steps
Transfer the downloaded TWRP Recovery and GApps package (if downloaded) to your device.
Enter TWRP Recovery mode by combination key or reboot using ADB.
To reboot to recovery via ADB, make sure to enable USB debugging and connect your device to the PC.
Next, head over to the adb fastboot folder, type in CMD in the address and hit Enter. This will launch the Command Prompt.

Execute the below command to boot your device to the TWRP Recovery

adb reboot recovery

Now from the TWRP home screen, head over to Wipe and select Advanced Wipe.
Then select the Dalvik Cache, System, Vendor, and Data. Perform a right swipe to wipe the selected partitions.

When that is done, head back to the TWRP main screen and tap on Install. Navigate to the CarbonROM, select it, and perform a right swipe to flash it onto your device.
The process may take some time, when that is done, you may then flash the GApps package as well (optional). For that, head over to Install, select the GApps file and perform a right-swipe to flash it.
You may now reboot your device to the newly installed OS. For that, go to TWRP main menu > Reboot >System. That's it.

I hope this guide was helpful to install CarbonROM on OnePlus 6.