The new Nintendo Switch game, Animal Crossing: New Horizons has been proving to be highly popular among gamers ever since its release. The open-world nature of the game, attractive graphics and versatile, customisable character design have won widespread praise from players. The considerable efforts by Nintendo to keep introducing exciting new events in the game have earned them the continued loyalty of the fans and made the title one of the most popular ones to be found in the collection of anyone with a Nintendo Switch.
One of these exciting features in the game is the presence of a certain majestic beast in the game – the shark. Sharks happen to be unique, for they are not as easy to find comparatively. They can only be found in certain hemispheres, that too during only certain periods of the year. You have the option of choosing between the Southern and Northern hemispheres right after beginning the game. So let's get started with this Sharking Catching guide.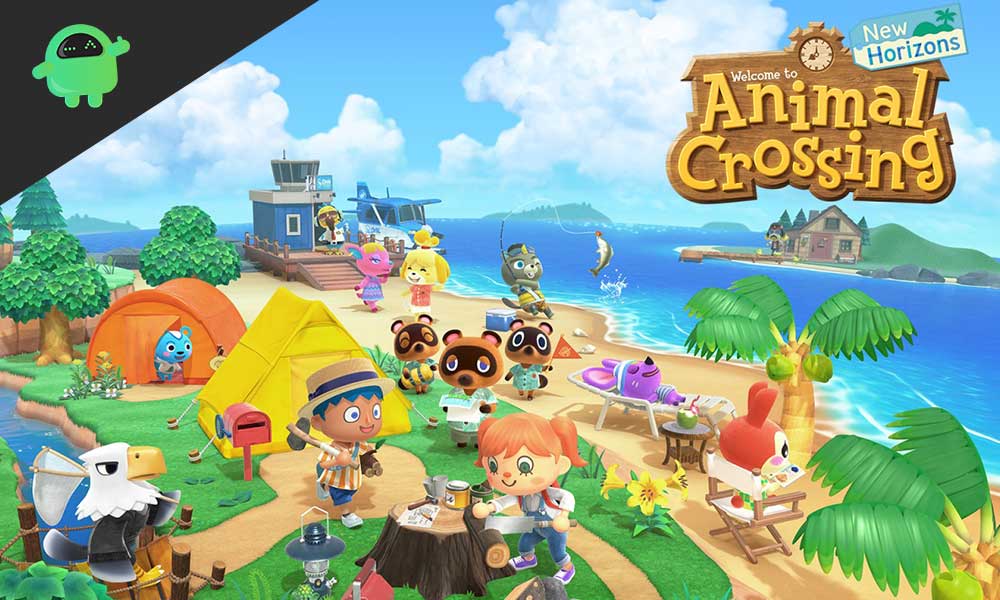 How to Catch Sharks in Animal Crossing: New Horizons?
Now, we present to you the monthly schedule for sharks in each of the hemispheres in Animal Crossing: New Horizons.
Northern Hemisphere – June to September
Southern Hemisphere – December to March
As mentioned already, it is only during these specific times that you will be able to find sharks in the game. If you wish to use a shortcut, you can simply change the date on your Nintendo Switch to get quickly to these time periods. What follows is our guide to help you catch sharks in Animal Crossing: New Horizons more easily than ever!
Best sharks in Animal Crossing: New Horizons
The first thing most of you will notice about sharks on your first encounter will be their distinctive rear fins that ominously rise up through the waters. You needn't look for them in ponds or rivers, because they appear exclusively in the beach area. Here are the four species of sharks you can find in this game:
Great White Shark
Hammerhead Shark
Saw Shark
Whale Shark
Instead of wasting time moving about and waiting for them to spawn, we suggest creating Fish Bait using Manila Clams and lure them out. Your aim should be to time your move carefully when you've hurled the lure deep into the water using the line. Just keep searching through the perimeter of the beach until the shark finally turns up. If you have a friend you can visit where their island takes place during a different time period, it could prove to be another good method to hunt down sharks.
If this entire thing is proving to be hard on your patience, don't worry. Animal Crossing: New Horizons, unlike many other games, has been carefully created to engage its players over a lengthy period of time, giving them the unique chance to emerge themselves fully into the process of meticulously completing each objective and being rewarded with a refreshing new experience of gameplay. Changing hemispheres is just another one of those things to keep old players engaged and attract new ones to go after these alluring rare fish.
Wrap-UP
This guide was to help the players of Animal Crossing: New Horizons to catch Sharks. We recommend keep playing, and revel in the experience of pursuing one of the best challenges in Animal Crossing: New Horizons.  If you have any queries or feedback, feel free to comment down below with your Name and E-mail ID. Likewise, check out our iPhone Tips and Tricks, PC tips and tricks, and Android Tips and Tricks for more such tips and tricks. We urge you to participate in the $100 giveaway by subscribing to our YouTube Channel. Happy fishing, folks!
Related Guides for Animal Crossing: New Horizon