It is quite true that the popularity of Halloween is growing exponentially. As this celebration day is approaching near, a lot of people all over the world have already started looking for the Halloween products such as toys, costumes, and other supplies. In the US only, people spend around 5 billion dollars every year on the celebration. Well, if you are looking for some good products that can add more to your celebration, this is the post for you.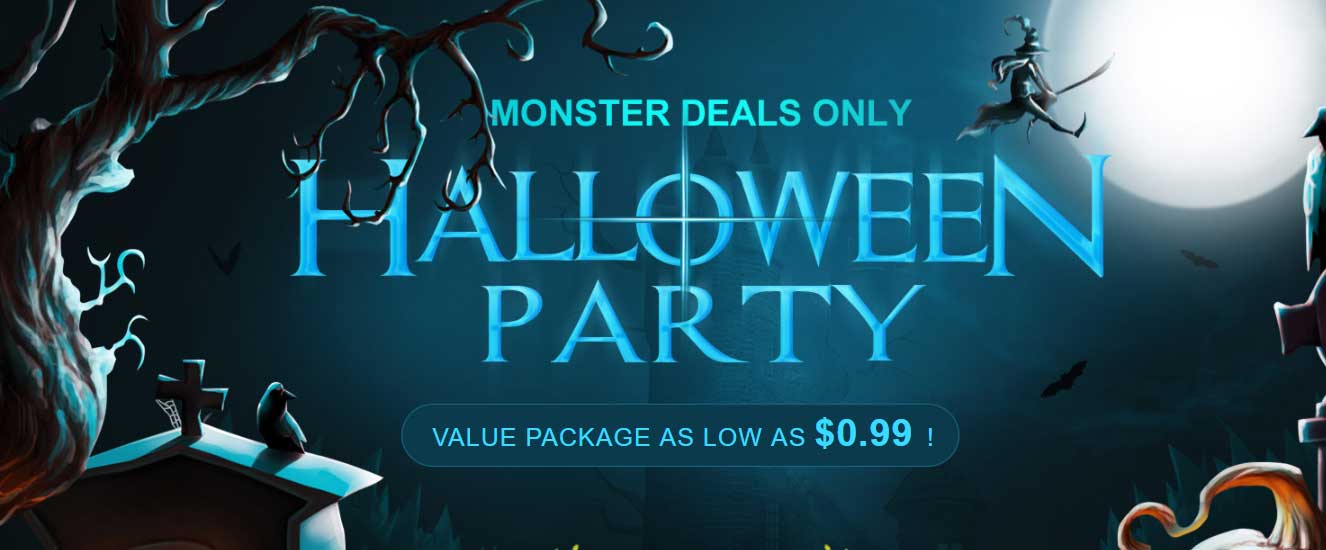 The Gearbest has come up with Monster Deals only and exclusively for Halloween Party. You can buy a lot of products for your celebration at the lowest prices. One of the best things is a few products begins from as low as $0.99. Also, there is 9% OFF on all the products available under this offer. You need to apply the coupon code "GBHalloween2017" before making the payment to be eligible for the discount. The offer remains valid from 9 to 15 October and there are some of the best products to buy for the celebration.
There is no strict upper limit on buying. You can buy any number of products and can enjoy free delivery on most of the products. As a part of Monster deals, Gearbest is offering 25% off on the Halloween supplies and 30% off on the apparels directly from the Chinese Warehouse. There are masks, stickers, Halloween lucky bags, hooded clothes and lot of other products that you can buy.
In addition to this, there are lots of products that Gearbest cover under the magical category deals. Some products in this category include Led lights & flashlights, toys, cell phone accessories with Halloween theme, bags & shoes, office & schools supplies and a lot of other products to choose from. To explore the deals, visit the Gearbest website right now.
Another good thing about this deal on the Gearbest website is there are lots of add-on products. It really doesn't matter what exactly you buy, you can simply choose any product from this category with your purchase just by paying a very small amount of money. Of course, these products will help you make this Halloween more memorable for you.
It must be noted that you need to register with the Gearbest website as a user if you are buying for the very first time. In case you already have an account, you can simply place your orders after login into the same. So visit Gearbest website right now and enjoy the Halloween deals before the products goes out of stock.