Fortnite arguably has some of the best skins and cosmetics of any battle royale game currently available. Over time, you can collect a vast selection of epic skins and you might want to show them off. Prior to the latest update, players could only change skins after finishing a match. Hence, if you wanted to change your skin after every match, you'd have to go to the item locker from the lobby. Doing this often simply takes up too much time and Epic Games seems to have come up with a neat solution.
With the latest Fortnite 12.60 update, players can now change their skins and during a match. The new feature has is pretty handy for those who want to show off their cool skins in the game. In this guide, we'll show you how to make use of the new Fortnite feature. Fortunately, the steps aren't too complicated. Thus, you'll be able to change your skins during a match in no time after following the steps below. Although, before checking out the steps, make sure to update Fortnite to the latest version.
Step to change Fortnite skins during a match
As we mentioned earlier, changing skins during a match thanks to the new update is fairly easy. However, there's a slight twist to this since you cannot really change your skins while you're alive. You will get the option to change your skins once you die and begin spectating the enemy who killed you.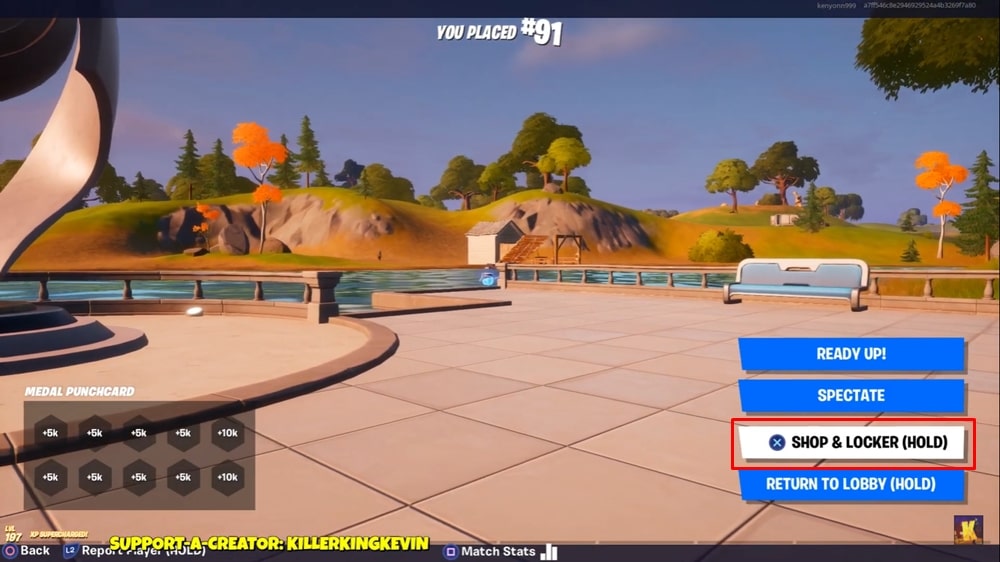 While you're in the spectating screen, you should see a new option added. This option will be labeled as Shop & Locker. So to change your skins during the match, you will have to go to the Shop & Locker. It will open up the shop tab that you will be familiar with already. Then simply switch to the locker tab to view all your skins and cosmetics in Fortnite. From there, you know the drill, select the skins and cosmetics you want to use in the next game. Then, either continue spectating if you want to or head back to the lobby. You can now hop into a new game and you'll have your selected skins.
Having the option to change skins when you're alive would have been a great addition to trick enemy players. However, we are glad Epic Games released this new feature. Changing your Fortnite skins during a match is a tad more convenient now thanks to the new feature. This will come in handy now since Fortnite's new season is just around the corner. And new skins and cosmetics are bound to come along for players to add to their collection.
Wrap up
We hope this guide helped you to figure out how to change Fortnite skins during a match. The new addition to change skins during a match might not be a major feature. However, it's a welcomed addition to the game and saves players a bit of time. Be sure to update your game to check out the feature. Fortnite players can also check out how to fix if Fortnite textures not loading issue, when is the Doomsday event in Fortnite, and how to remove the Fortnite IP ban.