Samsung has been part of the mobile phone market from the time feature phones were popular. But as Android took over the whole market with their Smartphone devices Samsung became an important part of the market. While companies like Nokia, who was the leader in the market found it hard to survive and compete with Android devices, Samsung started becoming the leader in the market. Eventually, Samsung  took our the leader position in the market with the help of Android. The Korean manufacturer is still in the top of the market and their effort to retain the position in 2018 starts with the launch of Galaxy S9 and S9 Plus. In this guide, you will learn to change language on Samsung Galaxy S9 and S9 Plus.
Being the new flagships Samsung gave the two new devices the best possible specification. This includes a 5.8-inch display for Galaxy S9, while S9 Plus gets a 6.2-inch display. S9 gets a 4 GB RAM, while S9 Plus gets a better 6 GB RAM. The rear camera of both devices is also different with a dual camera setup of 2 sensors each of 12 MP on S9 Plus, while a single 12 MP sensor is provided with the S9. Both devices get the latest Qualcomm MSM8998 Snapdragon 845 SoC. An internal storage of 64 GB is available for both devices and can be expanded up to 400GB. A 3000 mAh battery for S9 and a 3500 mAh battery for S9 Plus is provided.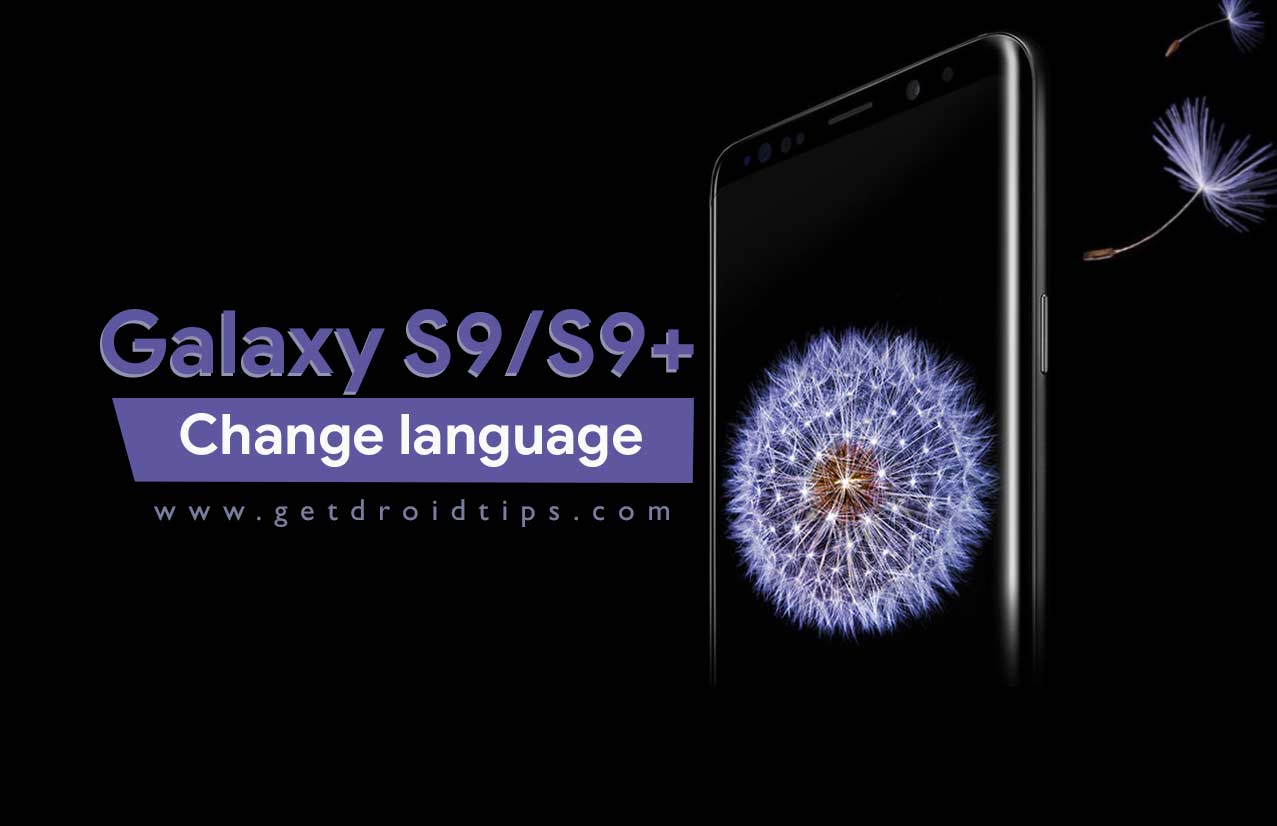 Steps to change language on Samsung Galaxy S9 and S9 Plus
Samsung comes with a lot of language options. You can either choose to go with the default English language or choose a regional language of your choice. You can change this anytime you want and the process is really easy. The steps to do this are provided below.
Open settings
Search for language and input
Tap on language
Now tap on edit
Select the preferred language
Rearrange the language by tapping on the up and down arrow icon near to the language
I hope this guide was useful in understanding the how to change language on Samsung Galaxy S9 and S9 Plus. If any queries or feedback, please leave a comment below.