When it comes to the 5v5 character-based tactical first-person shooter video game, Valorant from Riot Games is one of them. It's an online multiplayer title that's even free-to-play for all. Although the game is only available for Windows, it becomes so much popular in the gaming market less than a year after release. Meanwhile, Riot Games has already introduced so many additional features or improvements that are remarkable. However, some of the unfortunate players are unable to Change their Name or Username in Valorant. If you're also one of them, make sure to check out this easy guide to do it.
It can also possible that previously you've used a different name and now you want to use another or somehow you've typed your Name or Username incorrectly because previously the game was in the beta stage. Now, after having plenty of patch updates, the game becomes very much stable with fewer bugs. To recall, you can change your Valorant display name once every month but you're unable to do so. Don't worry. We'll cover all the necessary info in this article that you should know.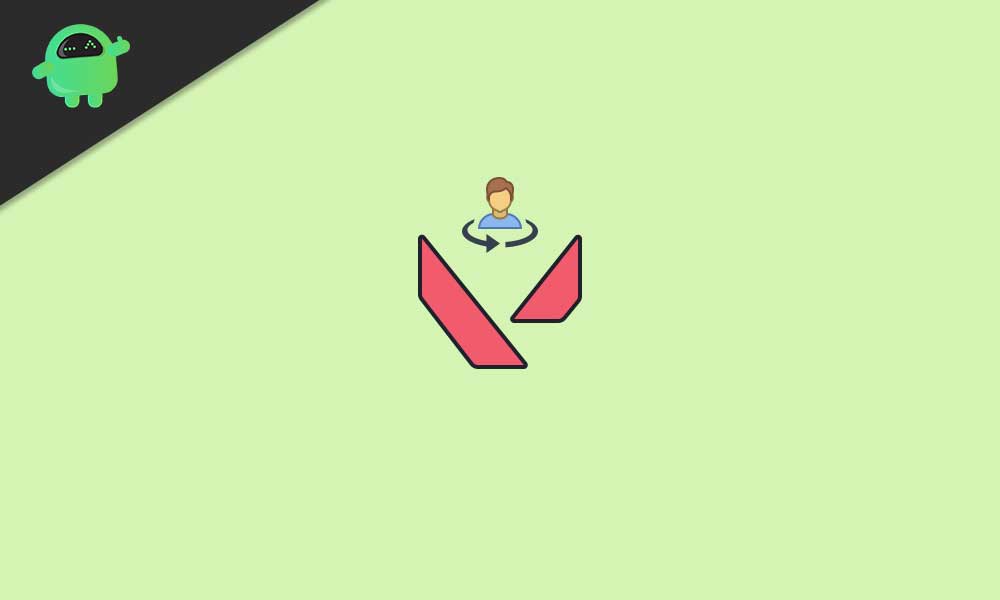 What is a Riot ID?
Riot ID is a combo of the name and hashtag that includes several numbers/letters that can be used to log in or add someone on Valorant and other Riot ID-enabled games.
To be very precise, both the name and hashtag are very useful that allows individual identification. Otherwise, the same kind of name can be used by multiple Riot ID users which will be a big mess. Keep in mind that only the name shows up in a Valorant match and not the hashtag.
Things You Can Change on Valorant
You can easily change your full Riot ID (display name and hashtag) once in 30 days. So, choose the username wisely. Fortunately, Valorant players are free to use and change their Riot ID without any cost.
How to Change Name in Valorant (Riot ID)
First of all, log in to your Riot account on the official Riot Games page. If required, you'll get a verification email on your registered email address to proceed further.
Once you're logged in, click on "RIOT ID" on the left side of the account.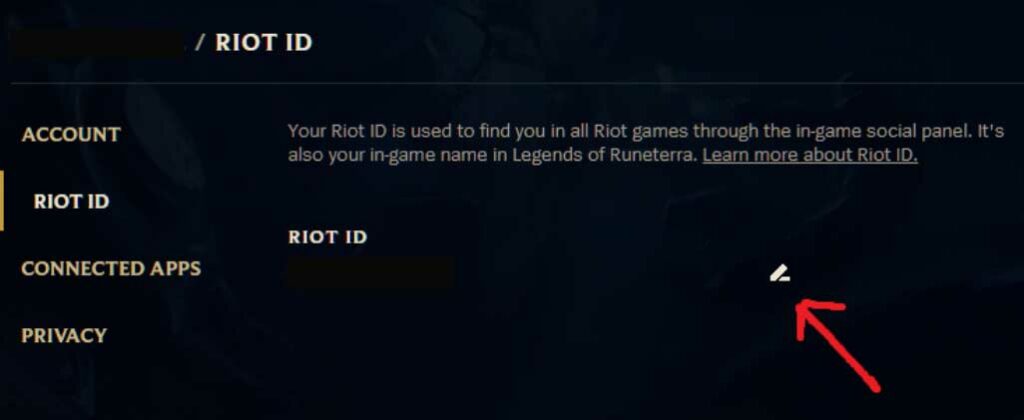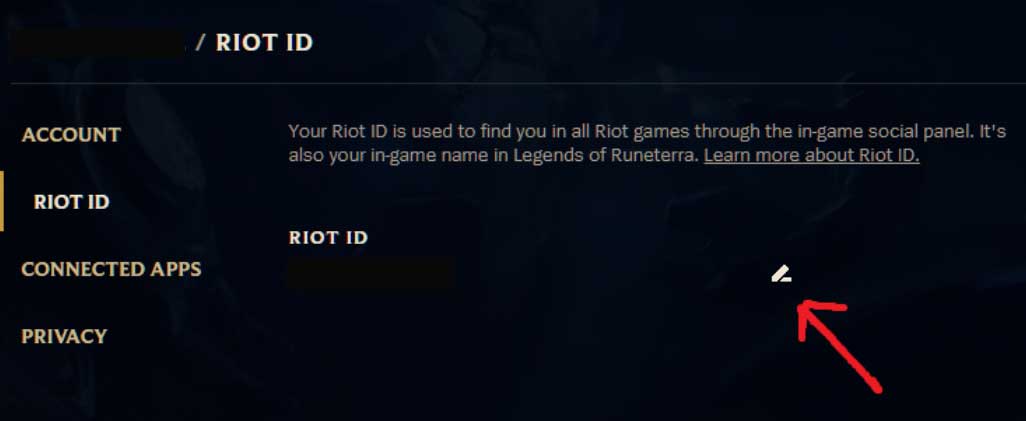 Now, click on the "Edit" (pencil icon) right side of your current Riot ID.
Enter a new display name and hashtag.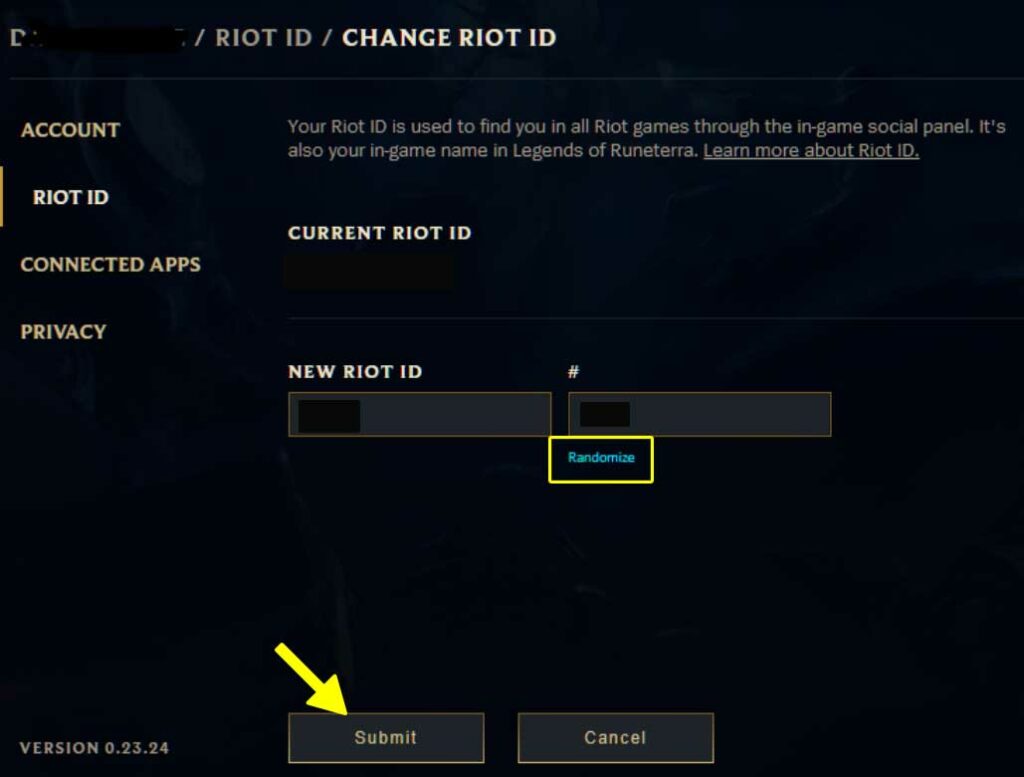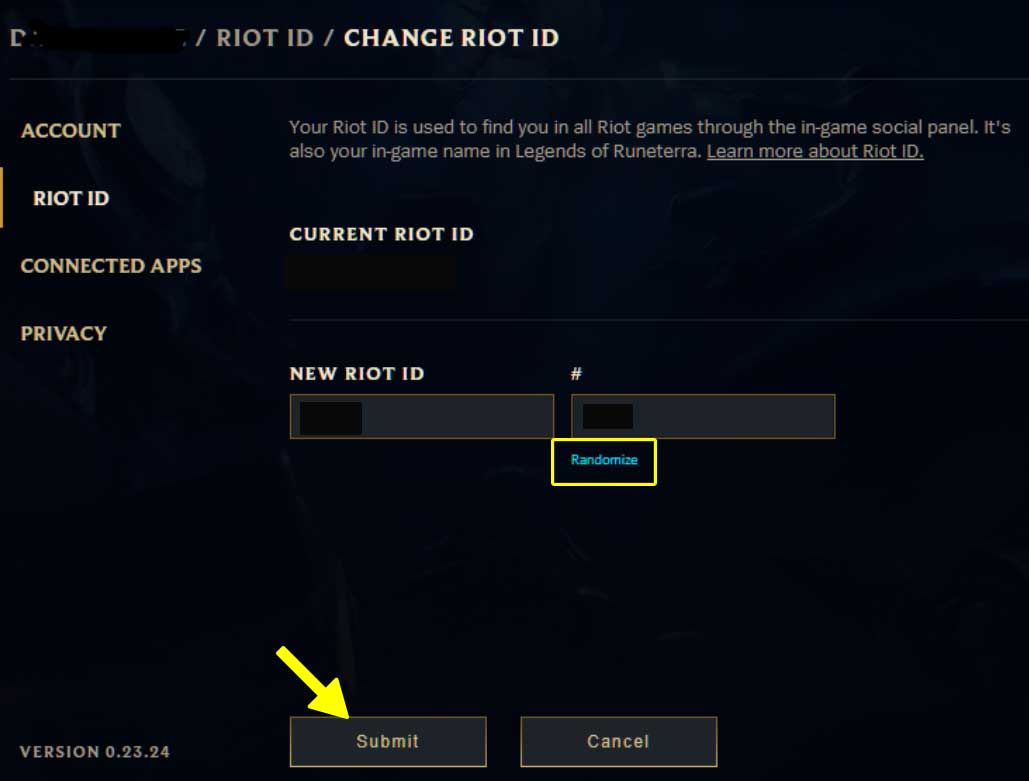 You can now use the "Randomize" button to change the hashtag.
Please Note: Make sure to use hashtags 3-5 characters long that include both the numbers and letters. DO NOT use the 'Riot' word in your Riot ID because that won't be acceptable and anything inappropriate will cause issues with your Riot account.
Finally, click on the "Submit" button to confirm the change.
Enjoy!
That's it, guys. We assume you've found this article useful. For additional queries, you can comment below.