Owning an iPhones always felt like owning the best smartphone available in the market. The iPhone X is here and owning it feels better than owning any other iPhone came out before it. iPhone X is unique by all means and the trend-setting iPhone X owner do look cool in a group. Naming it on your name and everywhere notified when connecting on Bluetooth or switching on a hotspot is really satisfying. But do you feel it as too mainstream and need a change. Here is an article which will guide you through the steps to follow to change the device name on your iPhone X.
A common trend od device naming has been there since the Bluetooth sharing and mobile hotspot came out. When it came to iPhone having their own name felt like the best thing for many while few thought differently. Iron man's Jarvis, silent killer and some rock star's name was always common among device names. It does look cool o have these kinds of names for your device. And people always came with a different, cool and weird name for devices and most time they are eye catchers.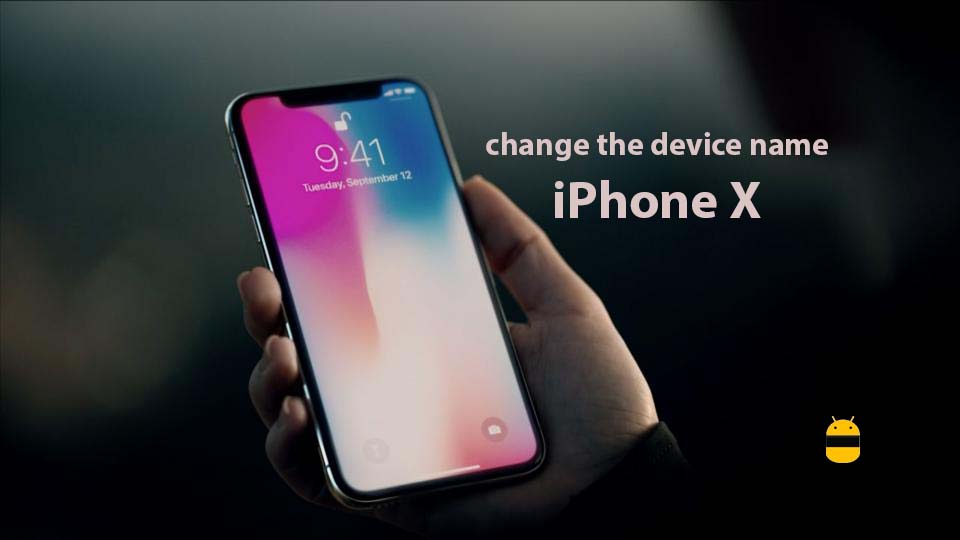 Steps to change the device name on your iPhone X
So you just got the new iPhone X and it is named your iPhone and don't look cool to you. You can at any time change your device name with seconds. Some people think this as a hard task to do, but it is actually some simple steps away. The steps to change device name on your iPhone X are:
Open settings from your home screen
Tap on the general option
The first option inside general will be about, click on it
The first option will be device name, click on it
Input the name you want for your device
After the above steps, you have successfully changed your device name.
I hope this guide was useful in understanding how to change the device name on your iPhone X. If you have any queries or feedback, please leave a comment below.