In the present scenario, Android smartphones are used for performing a large number of web related tasks and activities. Sometimes there is a need to share valuable information such as details related to credit cards, net banking and so on over the World Wide Web for accomplishing the tasks. Well, you might have already done this while paying bills or buying anything your favorite stuff online but the fact is, do you have any idea about required level of security on the device while performing them? Here is How to check your Android Security Patch Level on your phone.
Actually, security matters a lot and devices which compromise with same often become vulnerable to attacks by hackers. Hackers can access your personal information and obviously, can create personal issues for you. It can happen in case you don't have an updated security patch on your Android device. Google is continuously struggling to make android a secure platform. Thus they are sending endless security patches to keep up the pace.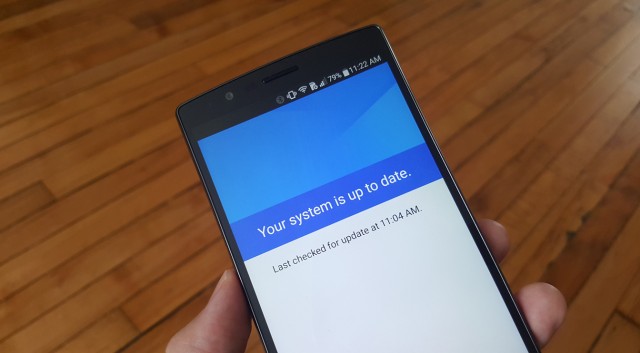 How to check your Android Security Patch Level on your phone
Google's very own Nexus, as well as Pixel, was the premier smartphones to obtain latest Android updates. In case you are using other devices than these, possibly you need to wait till the manufacturer felt the need of security patches on their devices. As a matter of fact, every manufacturer has to customize the security patches update so make them suitable for their devices. Although Google sends these patches around 1 month earlier to the manufacturers for making the necessary changes, updates still get delayed. This sometimes makes Android devices unsafe when it comes to security.
You don't have a reason to worry in case your device is having the latest security patch installed. To check the same, follow the below basic guide
Unlock your device and open the settings menu
At the bottom, you will find an option "About Phone" simply click it
Look for the "Android Security Patch Level". Here you will see the date of your smartphone latest security patch.
It must be kept in mind that this is not the date when Android Security Patch is received by your phone but this is the date when the patch was first received. There is always a gap in the release date and in the receiving date of Android Security Patch. Probably the receiving date comes after the release date. Google always make it sure that both Nexus and Pixel devices get the security patches for three years from the dated phone is manufactured or till 18 months after it is sold to the user.
You can simply check the security update on your device with above-mentioned procedure. However, in most of the cases updates are under the manufacturer's modification process.