Sony has always had a reputation in all the fields they have started a business in. This is same even in the smartphone markets. It doesn't matter which manufacturer sells well in the smartphone market, Sony smartphones always had a good place in the market. The Xperia series from Sony has been a hit in the smartphone market. From a unique design, better came, cool interface, there is a lot to tell about Xperia device. Sony has perfectly integrated their expertise in various fields to make their smartphones extraordinary. The latest launch from Sony is the Xperia XA2 and the new device comes with some premium features. In this guide, we will provide the steps to check for new Software Updates on Sony Xperia XA2.
Sony Xperia XA2 is, by all means, the perfect launch by the company to stay popular in the high competition happening in the smartphone market. The device is in total a perfect premium phone with some promising specification. Sony has given good concentration on everything from the design to the hardware. The device comes with a full HD 5.2-inch display, making it a perfect device to hold in hand. The display comes with Image Enhance Technology to give the users a perfect viewing experience.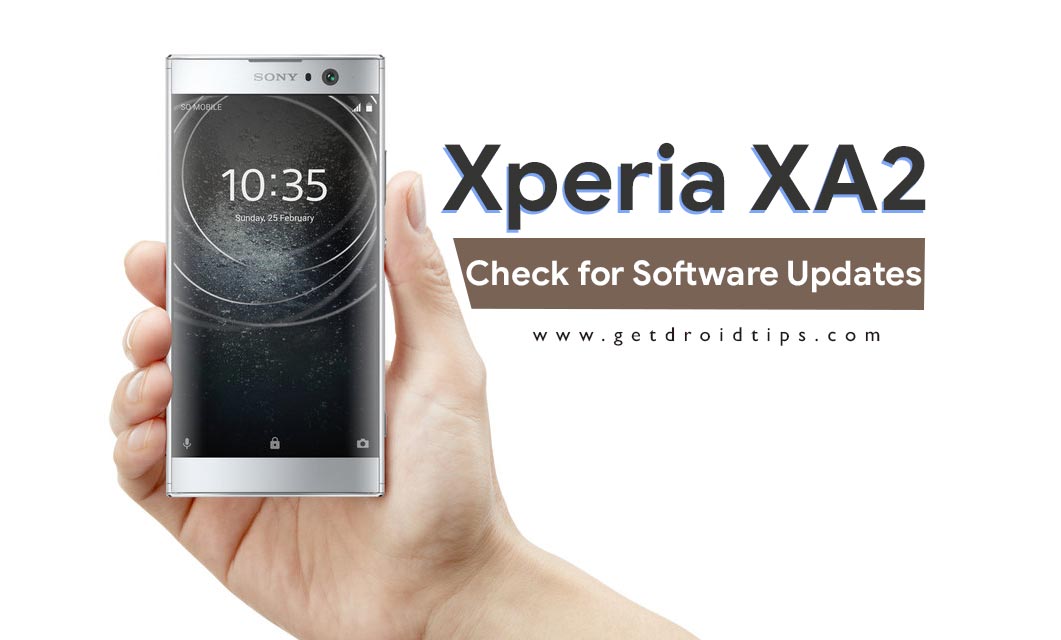 As usual, Sony had made the camera department impressive with a 23 MP sensor at the rear and an 8 MP sensor for perfect selfies. Both the camera sensors are from Exmor and have a lot of built-in features. Out of the box, the Xperia XA2 users can experience the latest Android Oreo operating system. Powering the device is the Qualcomm® Snapdragon™ 630 processor coupled with a 3GB RAM and 32 GB ROM combination. While you can extend the memory using a micro SD up to 256 GB. A huge 3300 mAh is added for better standby time along with quick charging capability. The device is available in two colors, which is black and silver.
Steps to Check for new Software Updates on Sony Xperia XA2
There are new features coming for smartphones every day. In such a scenario everyone needs the latest of features on their device. But with new features coming, the features available on your device will get outdated. Getting a new device everytime a new feature comes is not a practical thing to do. The one solution for this is installing the latest updates. All manufacturers give out regular updates for their device which will include the latest features. The steps to check for new updates on Sony Xperia XA2 are:
Open settings
Tap on system
Now tap on software update
The system will check for updates and will show the latest one if there is one
You can tap on continue and follow the instructions to install the update
I hope this guide was useful in understanding how to Check for new Software Updates on Sony Xperia XA2. If any queries or feedback, please leave a comment below.