Wireless devices with notch display are the new market standard for modern smartphones. While wireless phone charging is quite new to smartphones, but its a great feature in the bucket. Since most smartphone uses the standard wireless Qi charging for wireless charging. So in case you have a smartphone with wireless charging capabilities, we have an exciting product for you!
CHOETECH T535-S Dual Fast Wireless Charger is a simple to use wireless charging pad for modern wireless charging smartphones. Due to the increasing popularity of wireless charging smartphones, CHOETECH has launched this minimal looking charging pad for customers who want to keep their charging style sleek and stylish!
What is CHOETECH Wireless Charger Pad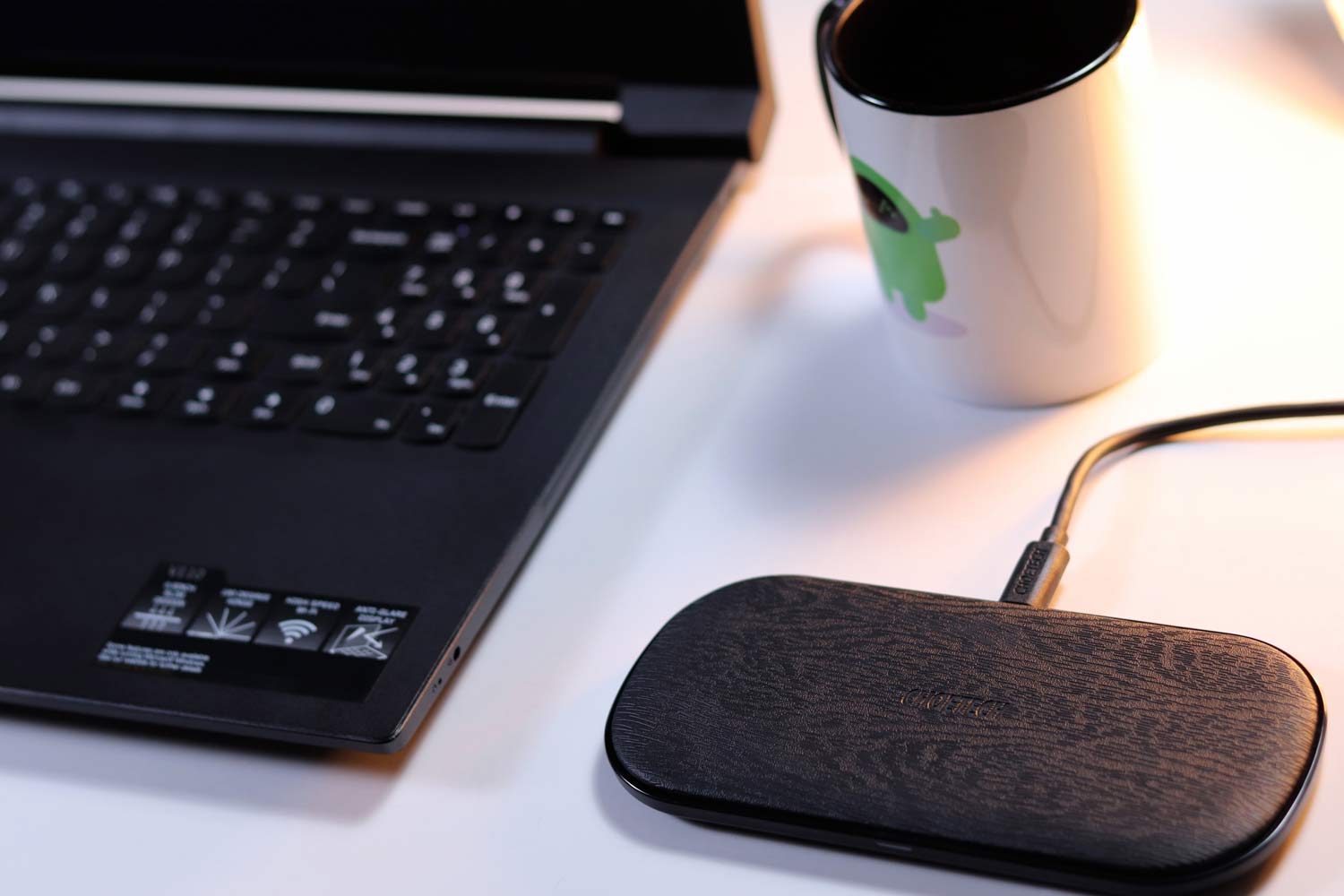 The CHOETECH Wireless Charging Pad is a simple, low-cost, wireless charger. It comes with a slim body which looks sleek and stylish. The amazing feature about this charger pad is that it can charge two devices simultaneously. So, if you happen to keep two devices, you can charge them simultaneously. And this wireless charger pad can be used with any phone that supports the wireless Qi charging standard.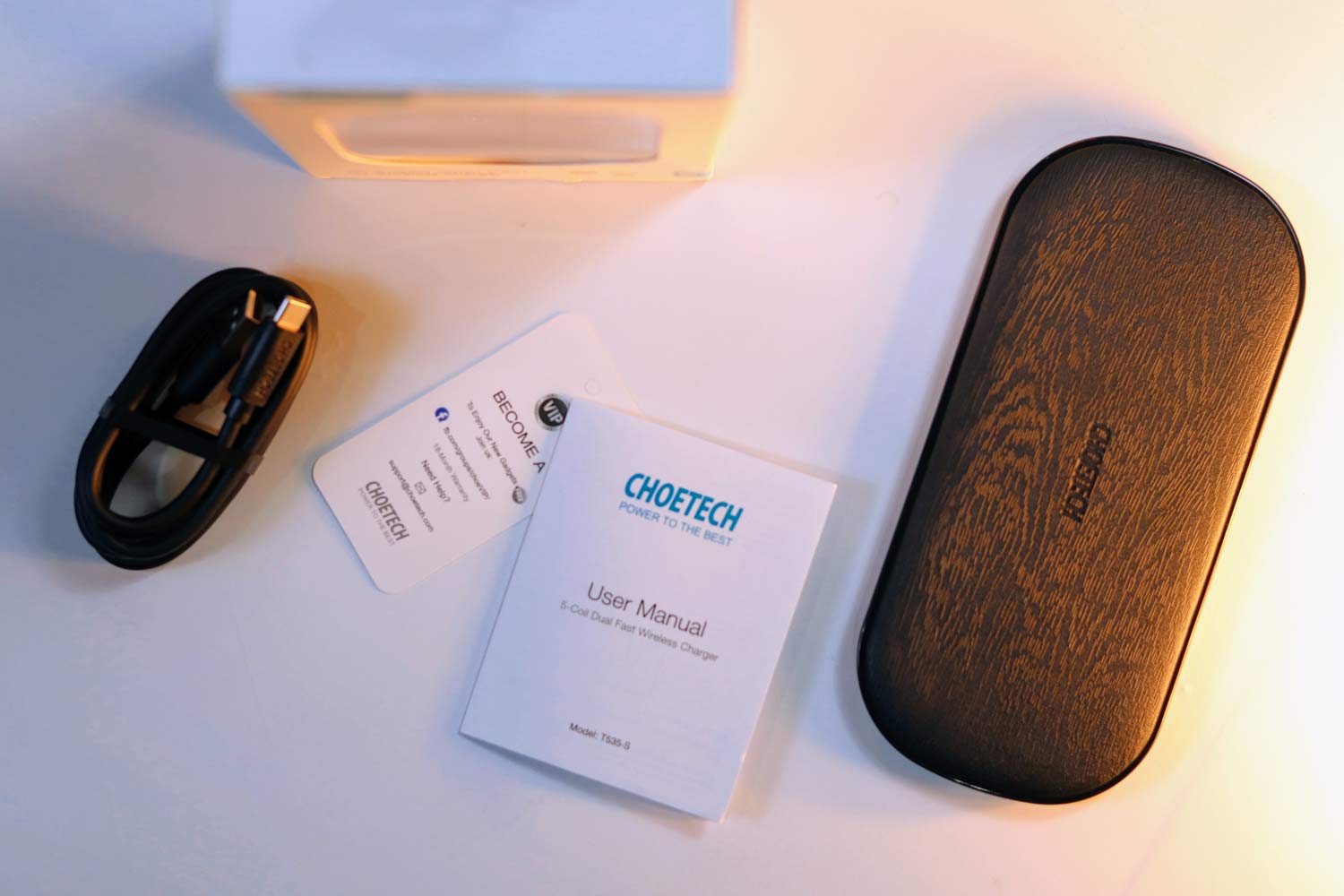 Tech Specifications
| | |
| --- | --- |
| Model number | T535-S |
| Color options | Black |
| Qi charging standard | Verified |
| Output | Up to 20W |
| Compatibility | Qi-enabled devices |
Compatibility
CHOETECH T535-S Dual Fast Wireless Charger can charge any two devices simultaneously which comes with Qi-enabled charging support. Most smartphones come with Qi charging. Here are some devices to name a few:
iPhone 8 / 8 Plus
iPhone X
Samsung Galaxy Note 8
Samsung GalaxyS8 / S8 Plus, S7 / S7 Edge etc
Samsung Galaxy S9/S9 plus
Samsung Galaxy S10 / S10 Plus
Samsung Galaxy S10E
and more
Design and Features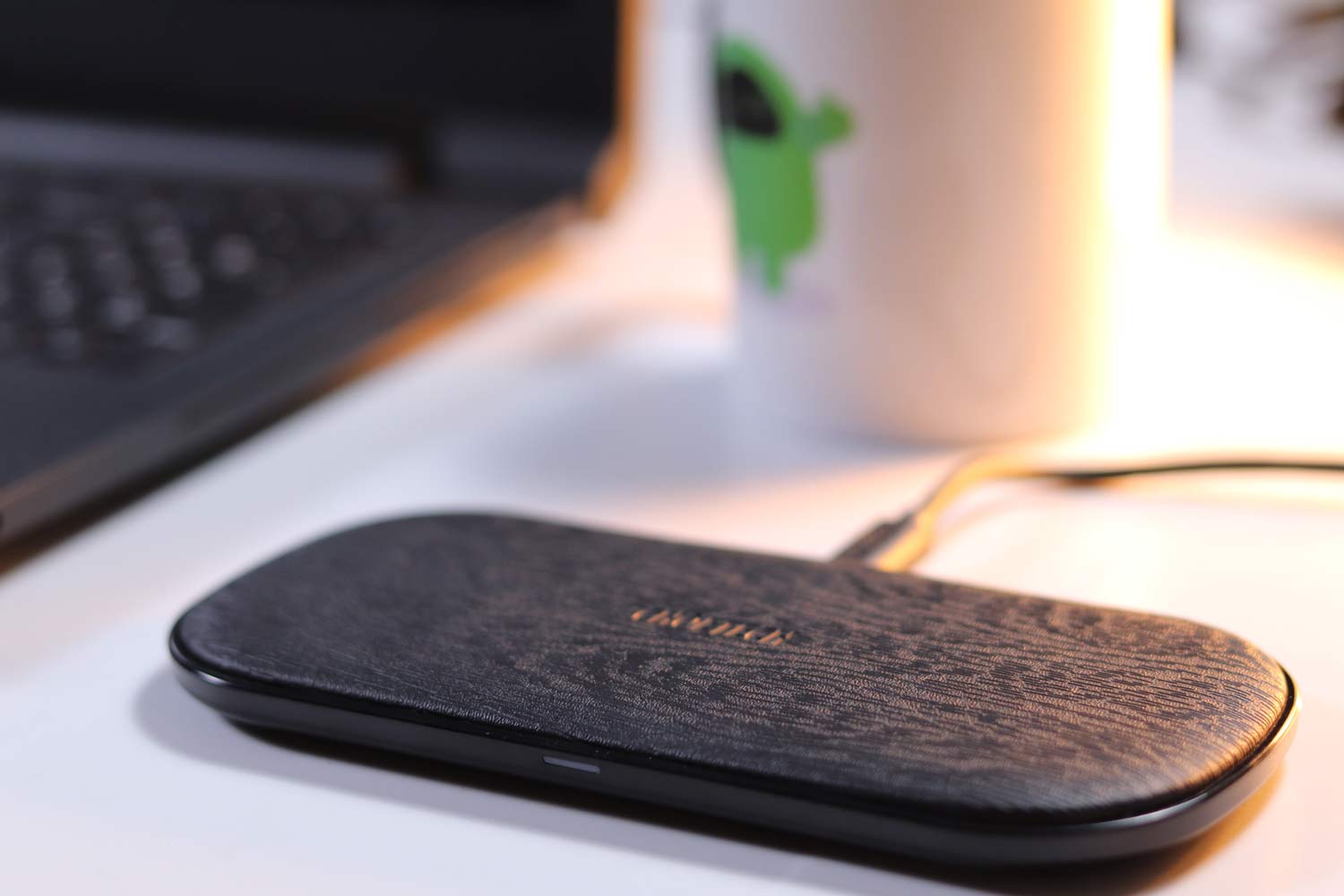 CHOETECH T535-S Dual Fast Wireless Charger with a minimal design with a lightweight footprint. It has five powerful coils which allow 360°Charging. The most unique feature about this product is dual charging capabilities You can simultaneously charge two devices easily without worrying about lining them. Dual fast charge works at an output of 20W. This charger supports both Apple Fast Charge 7.5W and Samsung Fast Charge 10W. It is the fastest way to wirelessly charge your phone
CHOETECH T535-S Dual Fast Wireless Charger has three different charging modes depending on your needs. You can choose between 7.5W, 10W and 5W depending on the device type. The charged pad comes with a premium & sleek looking design with anti-slip pad technology. Now you don't have to worry about getting your smartphone slip while charging.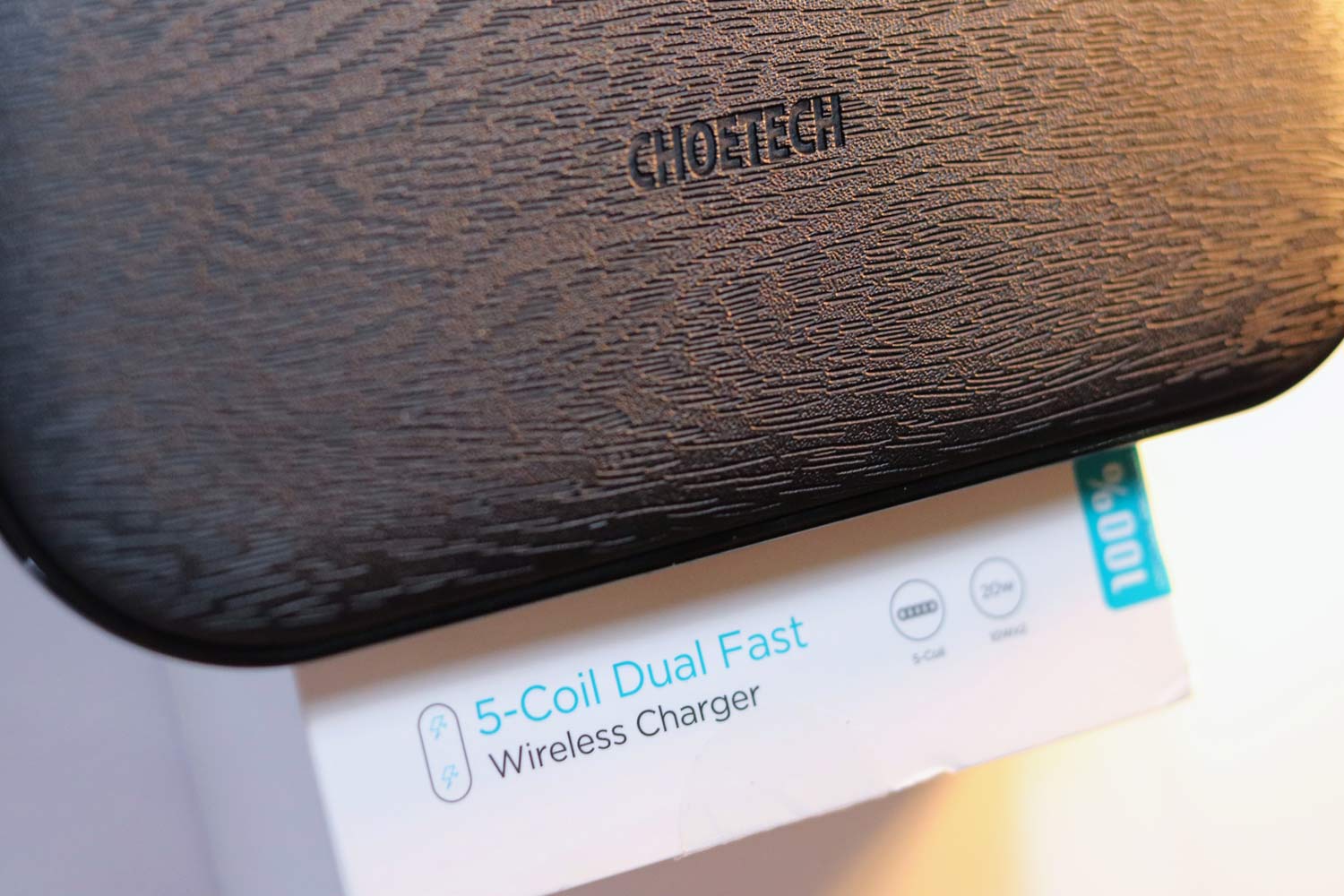 The charger pad packs powerful yet features in one compact and sleek design that fits any space. It looks great and functions perfectly in any environment – from home to office to hotel room and anywhere else you care to name. And the best part is – it supports USB -C input which allows high-speed input for fast wireless charging.
How to use CHOETECH T535-S Dual Fast Wireless Charger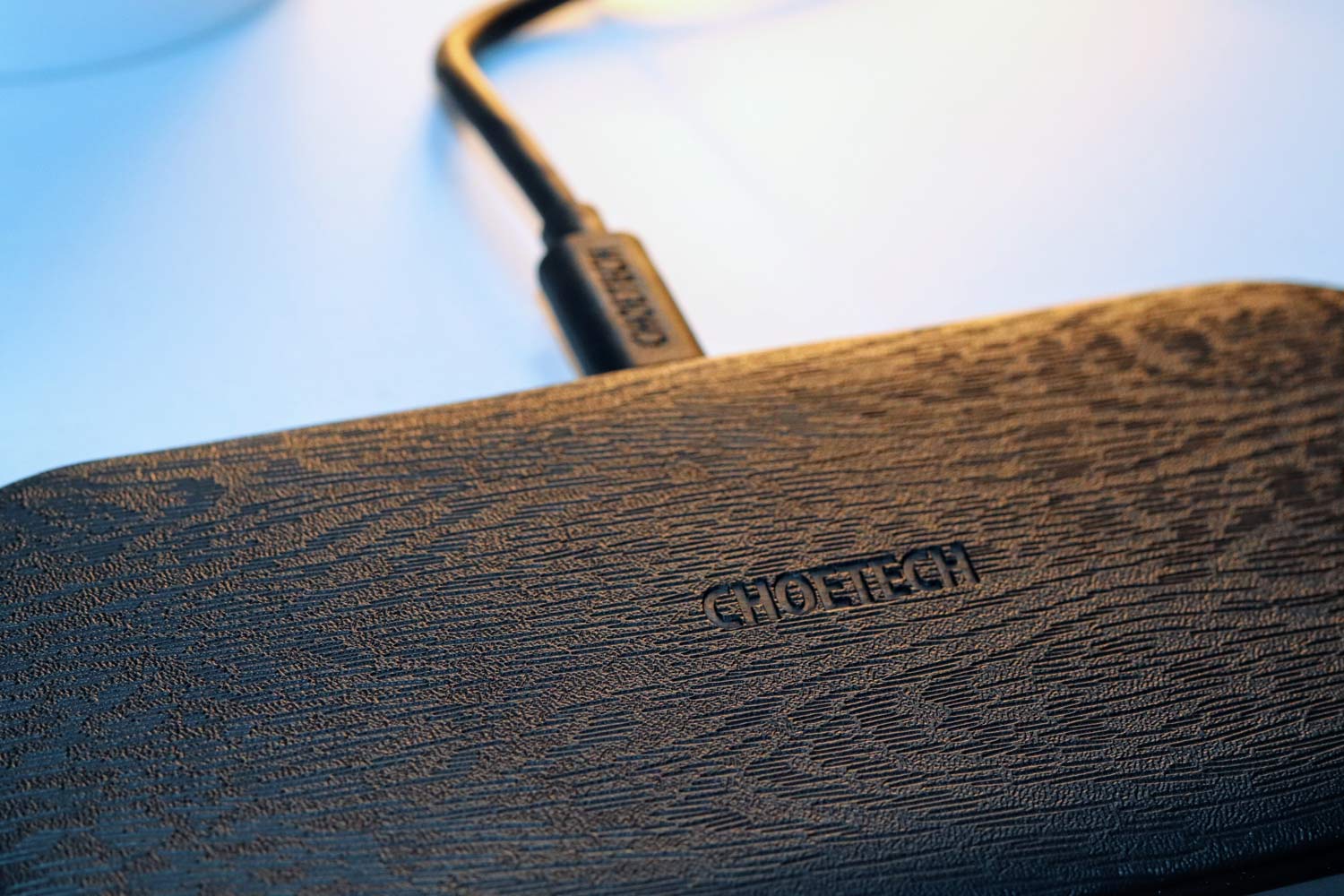 Using this wireless charging pad is as simple as using a traditional travel charger. All you have to do is locate a power source and connect CHOETECH T535-S Dual Fast Wireless Charger there. Now place your device on the charger. With 5 coin technology, you can place your device however you want and it will start charging. If you want to charge two devices, then simply put the other device besides the first one. You will see a LED glow which will indicate that your device is indeed charging.
Hidden features
There are dozens of third-party wireless charging pads available in the market. So obviously you will ask the question – why to choose CHOETECH T535-S Dual Fast Wireless Charger. Well, here are few reasons on why to buy CHOETECH T535-S Dual Fast Wireless Charger
Slim and sleek device: Many wireless charging pads are bulkier. However, this one has quite a small footprint which makes it very portable. You can take this device anywhere with you in your travel backpack or purse.
Indicator light: Whenever you keep your device on the pad for charging, a blue light will lit on. This light will indicate if the device is charging or not. This is a great feature since most wireless charging pads don't have any indicator lights on them.
Works with or without a case: No matter if you keep a bulky case on your device, CHOETECH Wireless Charger Pad will charge your device without any hesitation!
Supports Dual charging: Do you have two smartphones? Or one smartphone with a smartwatch? Well with the dual charging technology, you can charge them at the same time.
Final thoughts
The CHOETECH T535-S Dual Fast Wireless Charger is a simple, functional wireless charging device that seems to work well for its relatively low price. If you're looking for a wireless pad which is small, lightweight and can charge two devices simultaneously, then this is the perfect pick.
Where to Buy:
You can buy CHOETECH T535-S Dual Fast Wireless Charger from http://www.choetech.com/