The Chinese Maker with focus on Laptops and Tablet Computers has released the CHUWI Hi12 a 2 in 1 Tablet with Double OS on the market. Where the tablet is put between its small brother, the CHUWI Hi10 Guru, and also its more expensive variant, the CHUWI Hi13, will be revealed.
Buy Now at a discount price using the coupon code: CHi12V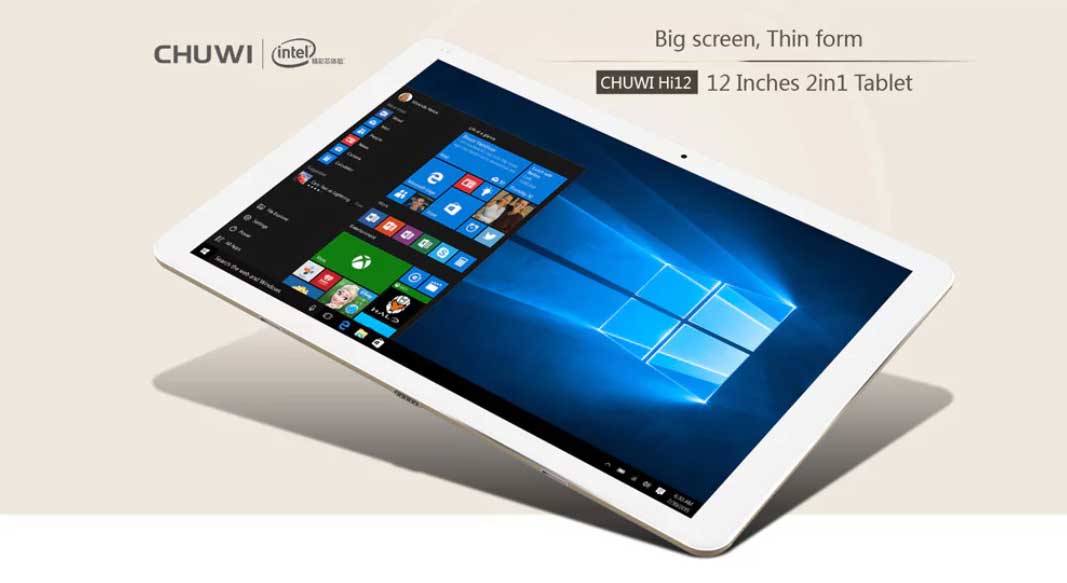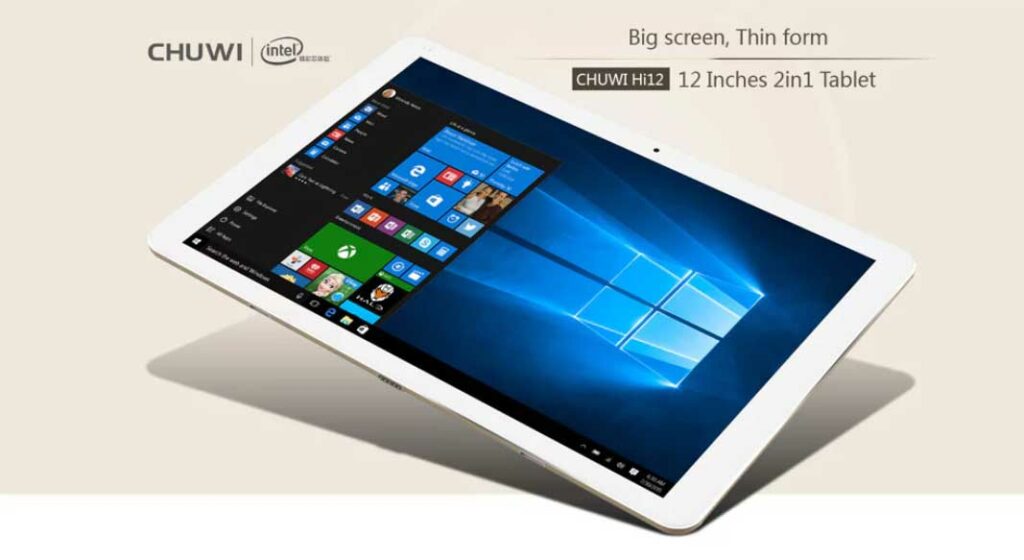 Specifications:
Display: 12 inches, 2160 x 1440 pixels
Processor:   Intel Atom X5 Z8350, Quad Core 1.44GHz (1.92 GHz burst)
Graphics chip: Intel HD Gen8
RAM: 4GB
Internal memory: 64GB eMMC
Main camera: 5.0MP
Front camera: 2.0MP
Battery: 11.000mAh
Connectivity: Wifi, Bluetooth
OS: Windows 10 Home +  Android 5.1
Dimensions: 29.67 x 20.28 x 0.89 cm
Weight: 852 grams
The tablet computer runs Windows 10 with an Intel Cherry Trail Z8300 (an Intel Atom-X5 Z8300). It has a 64 bit Quad Core 1.44 GHz chip with 14nm technology. It is essentially a Hi10 with a bigger display (12-inch, 2160 x 1440 pixels versus 10-inch, 1920 x 1200 pixels), a different aspect ratio (3:2 as compared to 16:10) a bigger battery (11,000mAh performs 6,600mAh), different material (all-metal unibody versus all-plastic), a 5-megapixel rear camera plus a much higher price tag.
Inside the CHUWI Hi12 is your famous Cherry Trail chip. This chip optimized for mobile devices clocks with four cores in 1.44 GHz and in the burst even at 1.92GHz. In addition to this chip, the 4GB memory for its performance of this China tablet computer, while the internal memory also figures to 64 GB. Of this, however, just 58.2 GB may be used. Is one the too little one has thanks to microSD card but fortunately the possibility to enlarge the memory with up to 128 GB.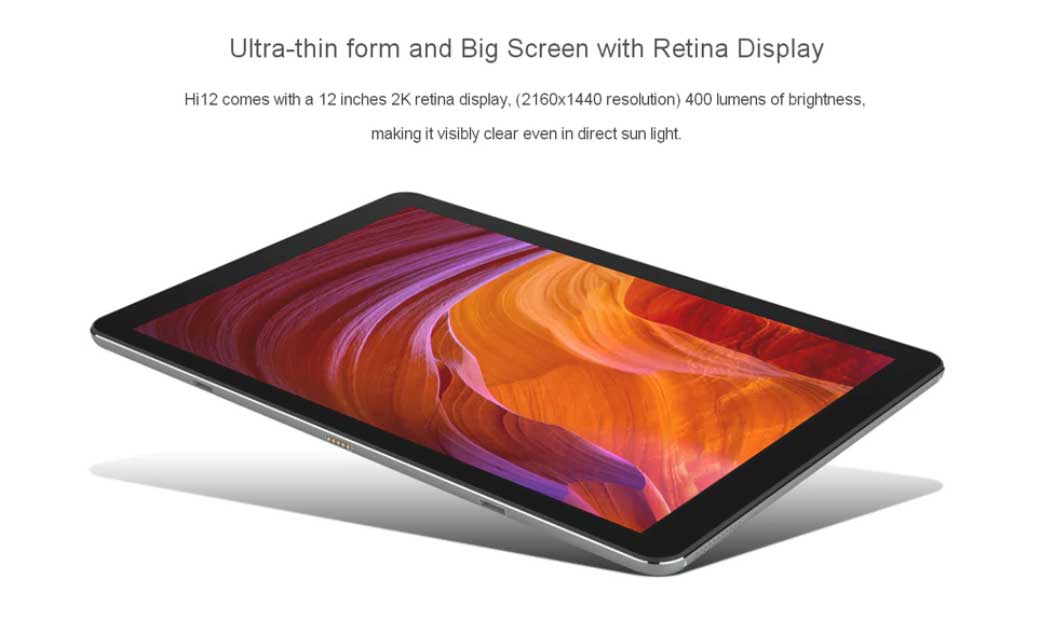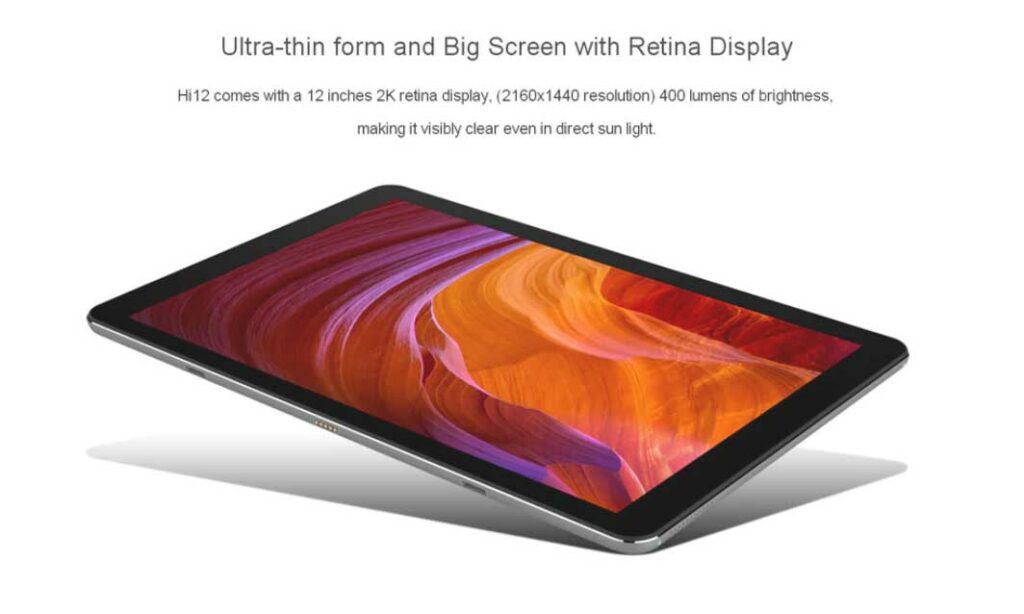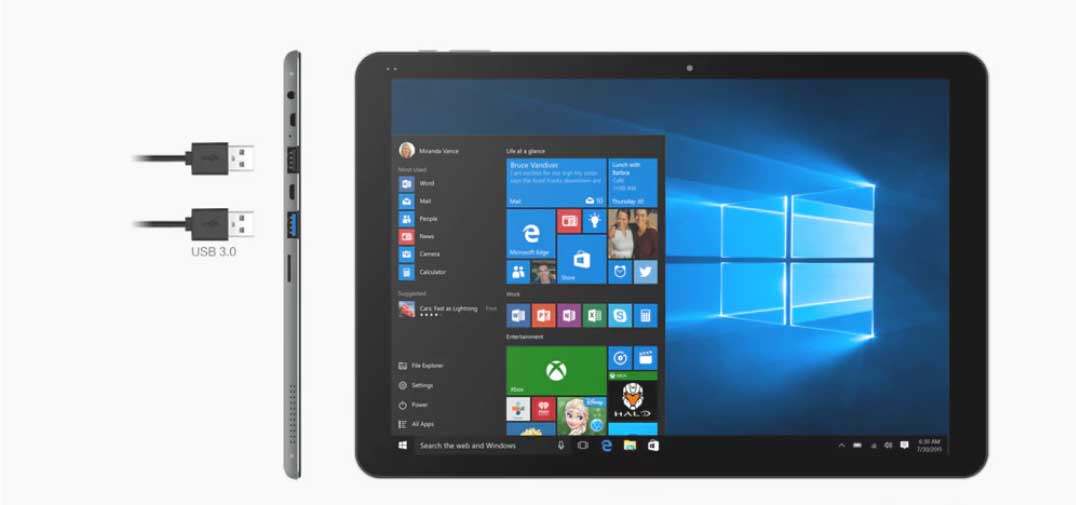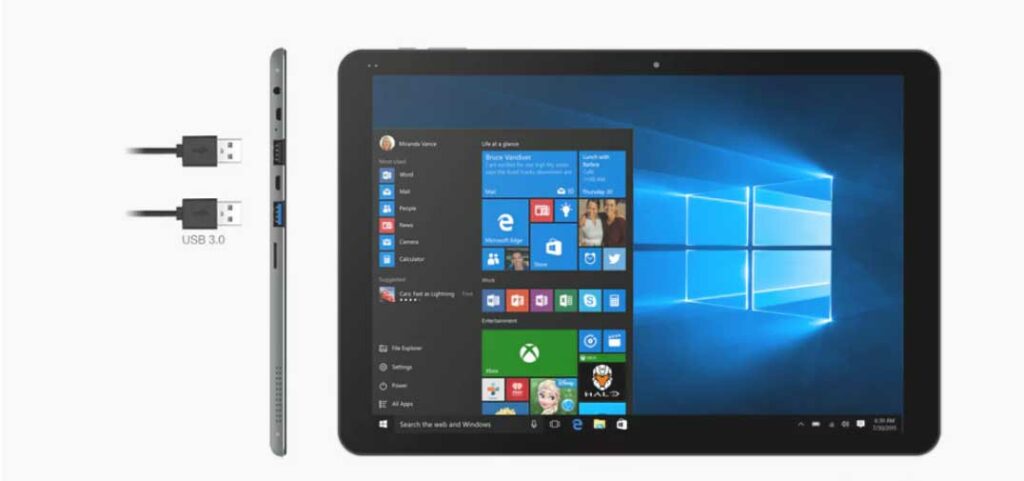 The Hi12 adopts an all-metal unibody design (either in gold champagne or gunmetal) which veritably shouts high-end. Look closer however and you will notice tiny imperfections like trapped air bubbles around the display, and in general, there isn't the attention to detail that normally characterizes more expensive goods (though it will use Torx screws to fasten the chassis).
The 11.000mAh battery also promises a lengthy running time, however, the is likely diminished from the likely energy-hungry display again. An amazing performance can't be anticipated with this hardware. From experience with similar devices, yet, it may be predicted that the simple application areas like Office, Surfing and Co. shouldn't be troublesome for the CHUWI Hi12.
You won't fight with light workloads especially with all the onboard RAM. Just ensure that you don't start an excessive number of tabs in Chrome. We didn't utilize the Hi12 extensively but could not notice any heat dissipation issues. The simple fact that the entire tablet chassis is constructed from metal means that it acts as a giant heat sink – keep in mind however that throttling may occur depending on the workload.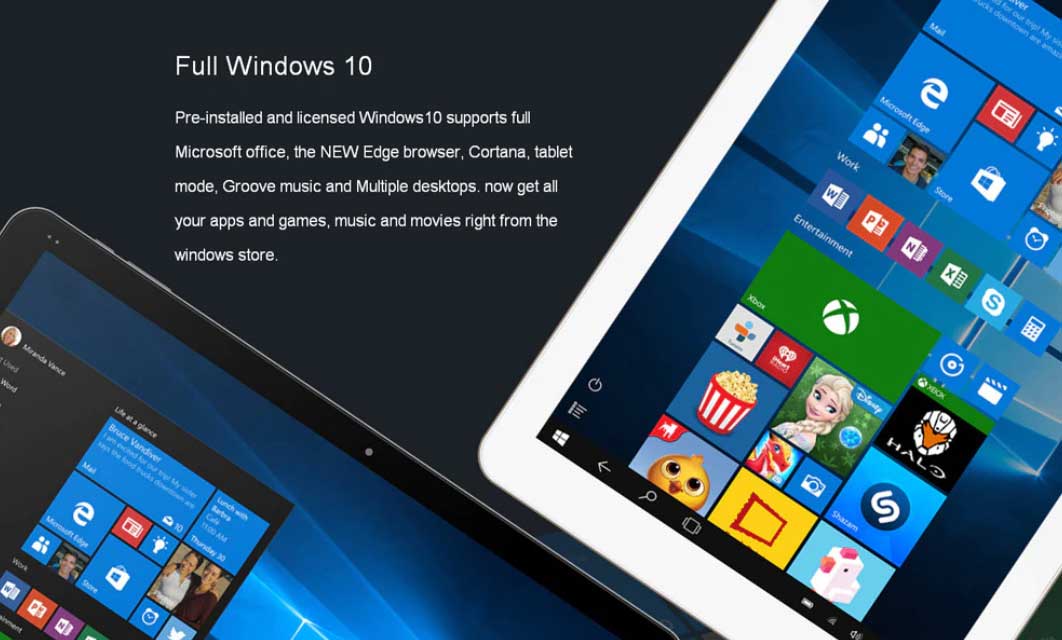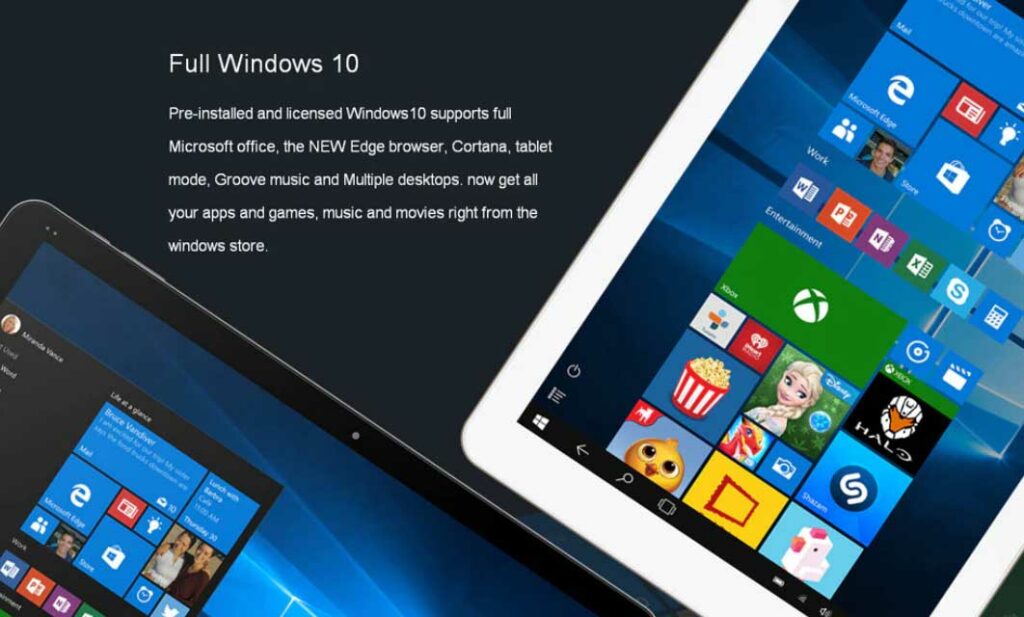 Verdict:
This device may replace your existing pc and give you the performance you want whilst in your office. Chuwi's Hi12 was quite compelling in our evaluation. The high-quality display's handling was particularly appealing to people. It is an excellent purchase for your daily user that desires performance and practicality in a very low price, light device. The best part is that you can grab this awesome thing in just $209.99 using the Coupon Code: CHi12V from Gearbest.