To obtain a Culture victory in Civilization VI, you will have to convince tourists to come over to your empire from foreign lands. Obviously, this requires you to make your cities attractive with special and unique features. Wonders are a good method of doing this, but it's uncertain whether you will ever finish one. This is because whenever you build one, you will ironically be locked out of it yourself from that point onward. In this situation, artifacts and relics play a very important role in the game. This is the time when our Archaeology guide comes into play.
Items are securely exhibited in museums and theaters in your cities. If your empire has been properly built, it will serve as the most important source of tourism halfway through the game, and all the way to the end. The game's description of Culture victory is rather vague. We're simplifying it for your convenience: you earn it when you have more tourists visiting your empire than their own civilizations have domestically. For this, you will need to construct a large number of museums across your empire. You will also have to recruit archaeologists, train them, and send them out to uncover new artifacts. We have prepared an all-new guide for you to understand how to train and use archaeologists in Civilization VI.
Types of Museums in Civilization VI
Civilization VI features two different kinds of museums – art museums and archaeological museums. Art museums, like their name implies, are used to house renowned works of art created by Great Artists and obtained using Great People Points. In order to construct an art museum, you will have to fulfill the following criteria:
You must have a Theater Square specialty district.
You must construct an amphitheater in the district. This will require you to possess the Drama and Poetry Civic.
You must perform research on the Humanism civic.
Once you've completed doing all of these, you simply need to attract the attention of Great Writers via culture buildings.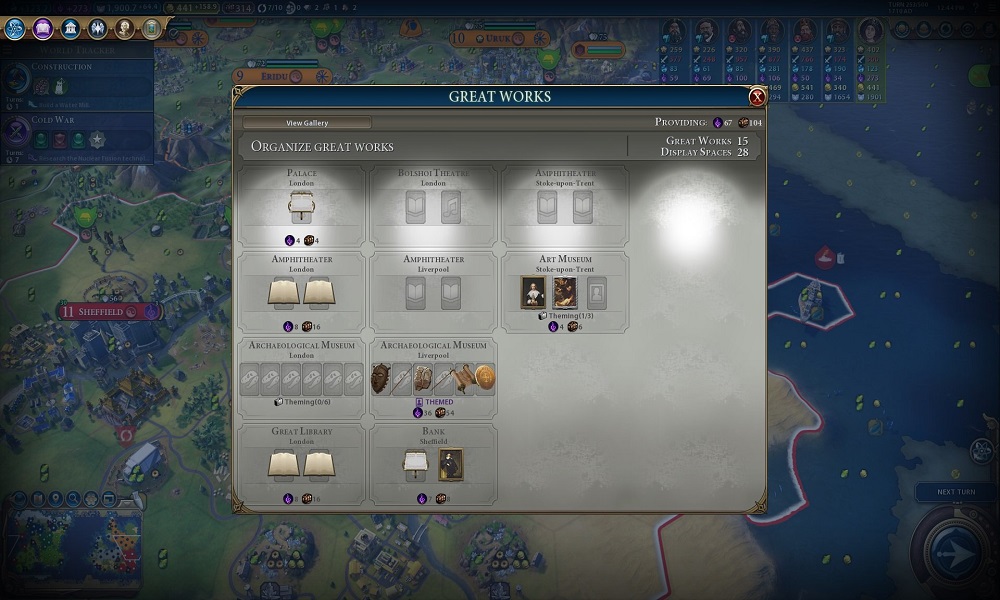 In this guide, we will mostly deal with the second type of museum in the game – the archaeological museum. The criteria you need to fulfill in order to construct one are identical to those for the art museum. You can now unlock both of them with the help of the Humanism civic. But in addition to those, you will have to hire the services of an archaeologist in order to house artifacts in your archaeological museum.
Train and Use Archaeologists
There are certain criteria you must fulfill in order to train an archaeologist in Civilization VI. We have listed them below:
You must perform research on the Natural History civic.
You must construct an archaeological museum in the city.
Once you have completed this, it is time to send out your archaeologist to collect those precious artifacts from various Antiquity Sites. After performing research on the Natural History civic, you will be able to see Antiquity Sites on your map. They will act pretty much the same way as other resource tiles. You will have to dispatch your unit there and have them activated. After this, the game will generally give you two choices:
Unearth a rare artifact from an ancient tribe of barbarians
Look for something of cultural significance to the civilization to whom the land you are digging belongs.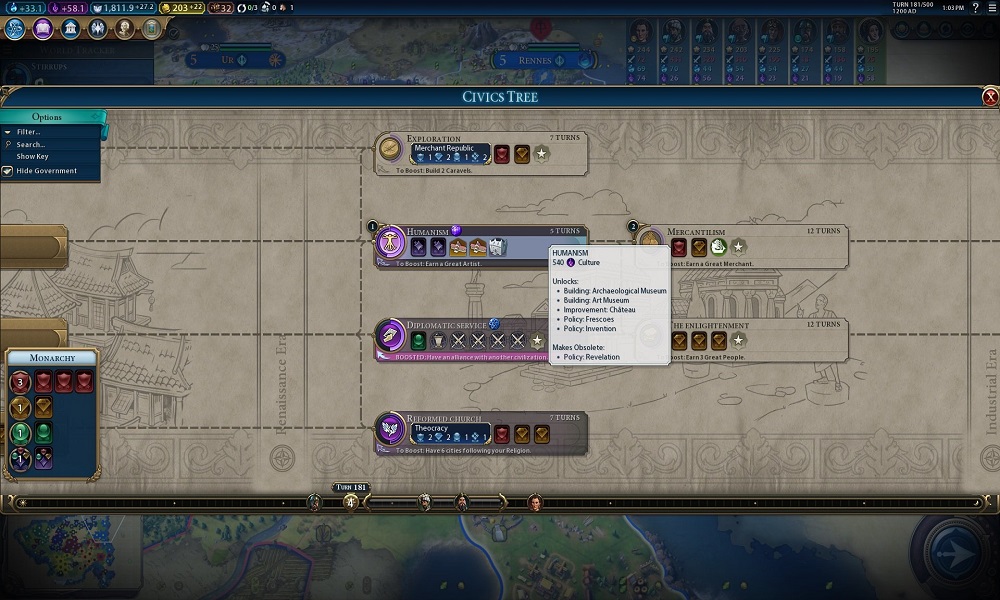 Usually, both of these options are very similar to each other. However, selecting a particular civilization artifact can have diplomatic consequences for you.
Additional Resources
After having obtained the artifact, you will have to prepare a slot for it in your archaeological museum. Remember to always keep artifact-based around similar themes together in your museum. For example, you can place all Ancient Artifacts together in one museum and Renaissance Artifacts in another museum. By doing this, you will obtain a theme bonus that will earn you twice the culture output. As a result, the number of tourists you get will double as well. Apart from this, you will be able to use rare artifacts for building harmonious trading relations with other civilizations in the game.
That's it for now. We hope our guide helps you master the basics of Archaeology in Civilization VI. If you have any feedback or queries, do post them below with your name and e-mail ID. Likewise, check out our latest iPhone Tips and Tricks, PC tips and tricks, Games and Android Tips, and Tricks. You can also subscribe to our YouTube Channel and participate in the $150 giveaway contest. Thank You.