Battering Ram helps the players of Civilization VI to destroy the walls of the city. In the game, the function of Battering Ram is not well defined.
While the use of the Battering Ram is not smooth or straight for the new players, the method seems complex. It is neither a troop nor a type of melee unit. However, it cannot be used directly as a weapon. Instead, it can be used as a supporting tool for boosting the allies.
How to Use Battering Ram in Civilization VI
When a unit is attacking the walls of the city near the Battering Ram, the units can do full damage to the walls of the city. This will lead to the destruction of the city soon. So this way, the Ram does not take part in the combat; instead boosts the damage of the attacking unit until it is beside the wall of the city.
However, it is essential to protect a battering ram from enemies. As it is likely the favorite spot for the enemies, this makes them vulnerable and pretty easy to destroy.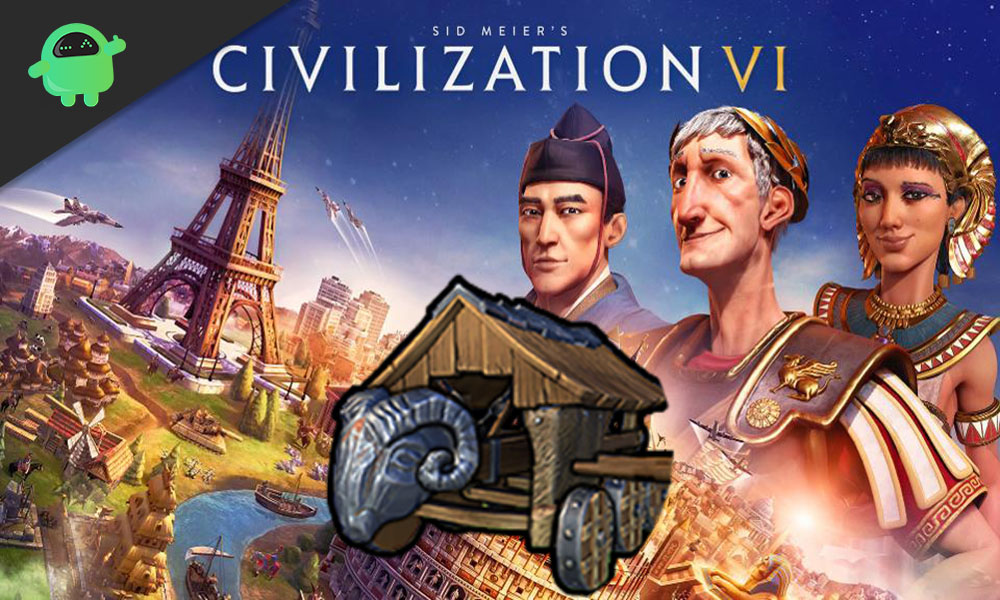 In normal conditions, a melee unit registers only 17% of its actual damage on the wall of a city. But with the Battering Ram, the melee unit deal with 100% damage on the walls of the city. This can be very helpful to destroy the wall of well-fortified cities. This can be very well helpful when the player needs only one Battering Ram to damage all the walls of the city. And the number of the attacking melee unit doesn't need to be single.
It is very difficult to understand for new players because the game does not properly explain it very well. Generally, the new players can get confused as this is a type of counter-attacking strategy rather than it can only boost the damage of the unit or players' troops. Still, it is very important for each player to know how to use the Battering Ram.
One Battering Ram is enough for boosting the troops because the damage can not go above 100%. But the use of two or more at the same time can benefit sometimes. At the time of combat, when there are two or more Battering Rams, it becomes really difficult for the enemy to escape from it and very hard to defend themselves from the damage of troops during a siege.
We hope you find this guide useful in understanding the use of Battle Ram. Moreover, you will like checking out our iPhone Tips and Tricks, PC tips and tricks, and Android Tips and Tricks for more such guides. We urge you to participate in the $150 giveaway by subscribing to our YouTube Channel. If you have any feedback or queries, comment down below with your name and e-mail ID. Happy Gaming!