Samsung has launched two new flagships, which are Galaxy S9 and S9 Plus. Both the device will start sipping globally soon. Samsung has carefully added the top specifications for both the devices. The Galaxy S series being a pride line up of Samsung has always been successful with every new device which came into the market. Samsung aims for nothing but the same success with the newly launched devices too. This is why they launched them with some good specifications. Considering the competition in the smartphone market, Samsung will have to do some more job to sustain their leadership position in the market. In this guide, you will learn the steps to clear App data on Samsung Galaxy S9 and S9 Plus.
The two new flagships comes with different display sizes but with the similar design. Galaxy S9 gets a 5.8-inch display, and S9 Plus gets a 6.2-inch display. S9 gets a 4 GB RAM, while S9 Plus gets a better 6 GB RAM. The rear camera of both devices is also different with a dual camera setup of 2 sensors each of 12 MP on S9 Plus, while a single 12 MP sensor is provided with the S9. Both devices get the latest Qualcomm MSM8998 Snapdragon 845 SoC. An internal storage of 64 GB is available for both devices and can be expanded up to 400GB. A 3000 mAh battery for S9 and a 3500 mAh battery for S9 Plus is provided.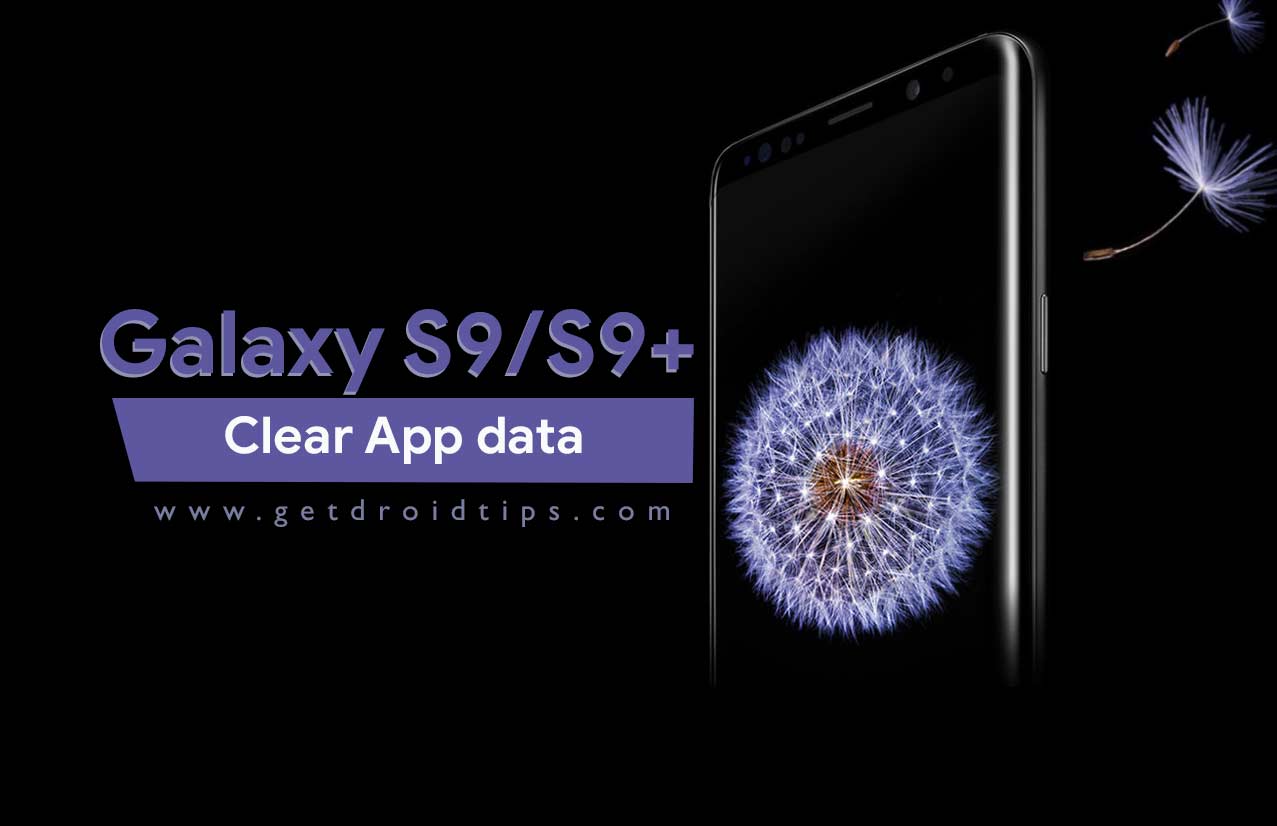 Steps to clear App data on Samsung Galaxy S9 and S9 Plus
Smartphones today use a lot of apps which can be used for a variety of purposes. A lot of cache files and app data is sored for all apps which helps in increasing the processing speed and usability of the apps. But at times a corruption in these data can lead to serious issues with the app and data. But most of these issues can be solved by easily clearing this data. The steps to do this on Galaxy S9 and S9 Plus are:
Open settings
Tap on App manager
Find and tap on Bluetooth app
Tap on storage
Now tap on clear data button
I hope this guide was useful in understanding how to clear App data on Samsung Galaxy S9 and S9 Plus. If any queries or feedback, please leave a comment below.