Coin Master is a 2016 release from Moon Active and is their highest ranking casual single-player game. Shortly after its release, Coin Master quickly earned itself a name in the market. The game has amassed an impressive fan base with over 81 million downloads since October 2019. This makes it the highest-grossing game in the United Kingdom and Germany.
Coin Master is a fairly simple game where the player's main objectives are to win as many coins as possible in order to develop their villages. Coins are awarded through spins from the slot machine and from raiding other villages. For attacking another player's village, each player is allowed a maximum of 5 shields along with a pet rhino for their attack force. Once a player's village is built, they can proceed to the next level, and in Coin Master, there is a total of 254 levels. Each player is only allowed a limited number of spins each day. For players who want to keep spinning, this will be a hindrance. Fortunately, in this guide, we will provide details on how players can earn free spins and coins.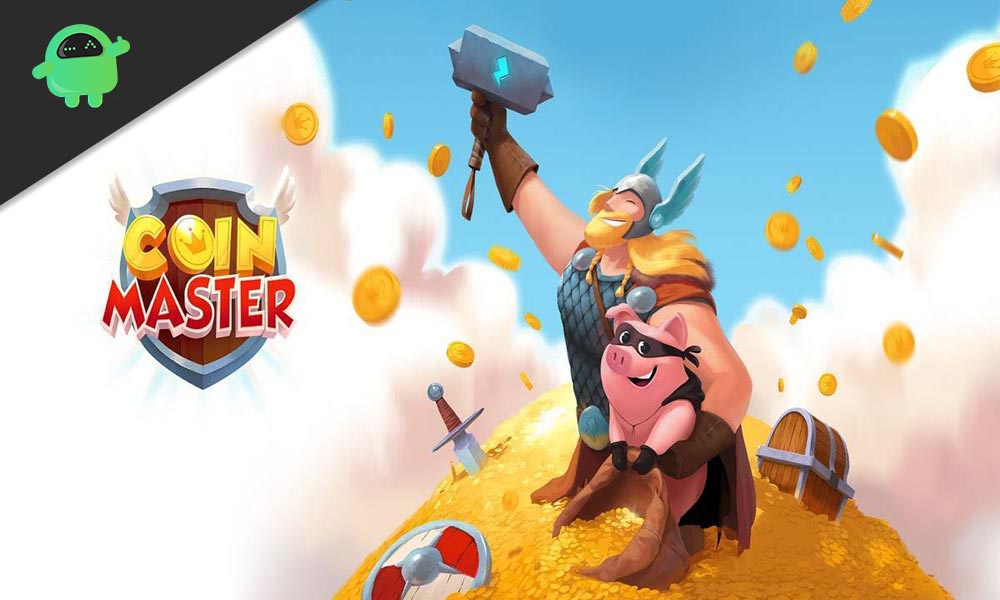 How to Get Free Spins and Coins?
Waiting till the next day can seem like forever, especially for players who want to win more prizes by spinning more. Following any of the methods listed below will definitely help players earn additional spins and coins.
Facebook Invites
Like most games, Facebook can be used to login to Coin Master and interact with friends who share the same interests. Facebook is an easy way for players to earn additional spins. Sharing and inviting friends to join will earn players up to 40 free spins. As soon as the invited friends complete the registration, the free spins are allocated to the player.
Similarly, players can request spins from other friends. Facebook friends can grant each other additional spins up to 100 times a day. The only catch here is that each spin has to come from a unique friend.
Email Gifts
Another method for getting additional spins easily is by registering for email gifts. By doing so, players will receive an email each day containing a link. Players need to simply open the link from their phone, and they will be rewarded with additional spins. Players can collect their spins when they load up the game.
Collecting Card Sets
Collecting card sets is a prevalent feature in Coin Master, but unlike the previous methods, it is slightly harder. But as the saying goes, higher the risk higher the reward! That is the case here. For each set that players manage to collect, the number of spins rewarded is highly generous. Players take enormous efforts to obtain these cards and even trade them in hopes of getting additional spins along with pet experience and much more.
Players can collect these cards only by opening chests. Chests can be found during village raids randomly, or players can directly purchase them from the shop. To complete a set, players need nine unique cards. That means players will have to play and raid villages to collect all the cards extensively.
Players will only have a limited set during the initial stages, but as their village grows, the number of sets increases.
Watching Advertisements
The last method is the last for a reason. No one enjoys watching those annoying ads that run across the screen and take up precious gaming time. But this is intended for players who really want to earn their free spins and coins in Coin Master. This method is relatively easy as all the players are required to do is to watch video ads after they've run out of spins for the day. Naturally, this method won't earn players as many spins as the other methods, but it does guarantee a decent amount of spins.
Players can check if they qualify to watch the video ads by selecting the 'Spin Energy' button located at the bottom right of the slot machine. If this button opens an option to watch a video ad, that means there are still a few spins left. If players aren't given a choice, that means they have used up all the spins for the day.
Wrap-UP
This guide was to help the players of Coin Masters who want to get free spins and coins in the game. After following our guide, they will be able to get so. We hope this guide helps players to get additional spins and coins in Coin Master. If you have any queries or feedback, feel free to comment down below with your Name and Email ID. Likewise, check out our iPhone Tips and Tricks, PC tips and tricks, and Android Tips and Tricks for more such tips and tricks. We urge you to participate in the $100 giveaway by subscribing to our YouTube Channel.