Huawei Honor 7X is an amazing and in fact, one of the very recent smartphones manufactured by Huawei. The smartphone is a successor of Honor 6X. The Honor 7X features the FullView display with an aspect ratio of 18:9. From Honor brand, Honor 7X is the second smartphone to come with 18:9 screen ratio. The Chinese manufacturer has equipped it with several features and the good thing is it is good in every aspect. One of the amazing features it has been equipped with is Screen mirroring. In this post, I will show you how to complete the Screen Mirroring on Huawei Honor 7X.
Screen mirroring is a feature that enables you to mirror your device screen on a TV. It simply let you enjoy the content on a bigger screen and a lot of users have called these features the best that a smartphone can offer them. If you need to know how the mirroring of Huawei Honor 7X screen could be done, this post provides you a lot of useful information regarding the same.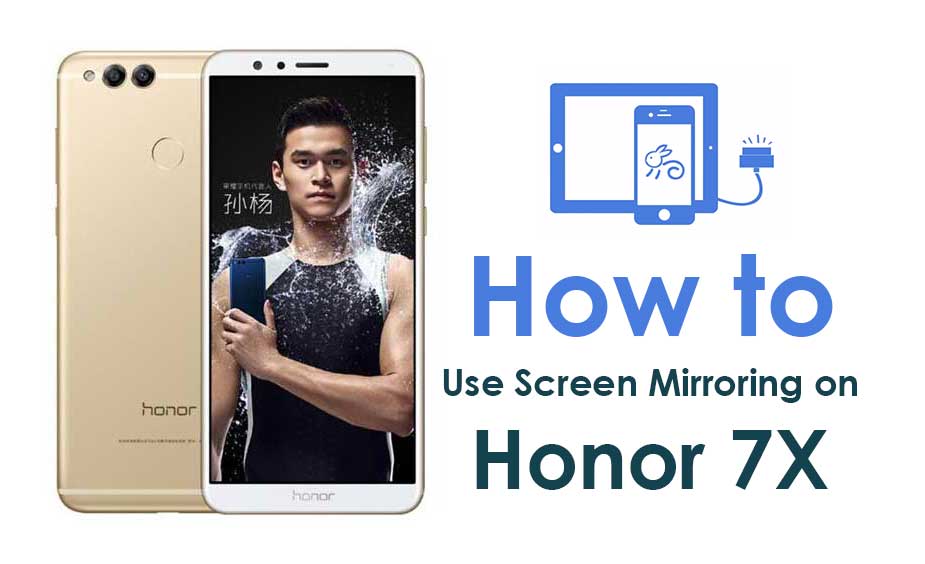 Steps to Complete Screen Mirroring On Huawei Honor 7X
There are certain applications and software available to help you keep up the pace in this matter. It must be noted that the exact process is easy. However, the smoothness and the controls depend on the method or the application you choose. Because Huawei Honor 7X is a good device, it is compatible with almost every approach. I have discussed a simple method below to help you get it done without facing any problem.
Mirroring through a hard-wired connection
You need to purchase an MHL adapter for this. It is actually a very common device that you can easily find over the internet. Also, it is available with a very low cost. Make sure the one you choose is compatible with the Huawei Honor 7X. Follow the below steps after this.
Connect your Honor 7X to the MHL adapter and make sure that the connection has been established.
Properly connect the output of MHL adapter from the Honor 7X as input to the HDMI port on your TV.
Choose HDMI port on your TV and set it to receive the video from the device. Once it's done, you can mirror your Honor 7X screen onto the TV.
Don't forget to share it with others.
I hope this guide was helpful to perform Screen Mirroring On Huawei Honor 7X. Please leave a comment below if you have any queries or feedback.