The looks and uses of the smartphone have evolved a lot since years now. The reason why a powerful smartphone is in your pocket is many. Just making calls or sending messages is not for smartphones now and those days where history. Manufacturers like Apple is intended to make a smartphone as the only one gadget you need. And this is already becoming a reality. The release of iPhone X made a new trend in the market and for sure other manufacturers are going to follow it. One in many extra uses of a smartphone is connecting it to the TV. Although been there for a few years now, iPhone X has some very new option to do it. Read along to find out how you can connect your Apple iPhone X with a TV.
From a revolutionary idea of using your smartphone as a camera, it came along to now where you can use it as even the set-top box for your TV. You don't need to pay for any channels to your TV operator you have iPhone X to do it. This is a great option which you can surely try as there are many online TV apps available today. The reality that these apps are cheaper than the normal TV operators on a large margin is what makes them a good option. So the time when your smartphone is the only option you need is already here.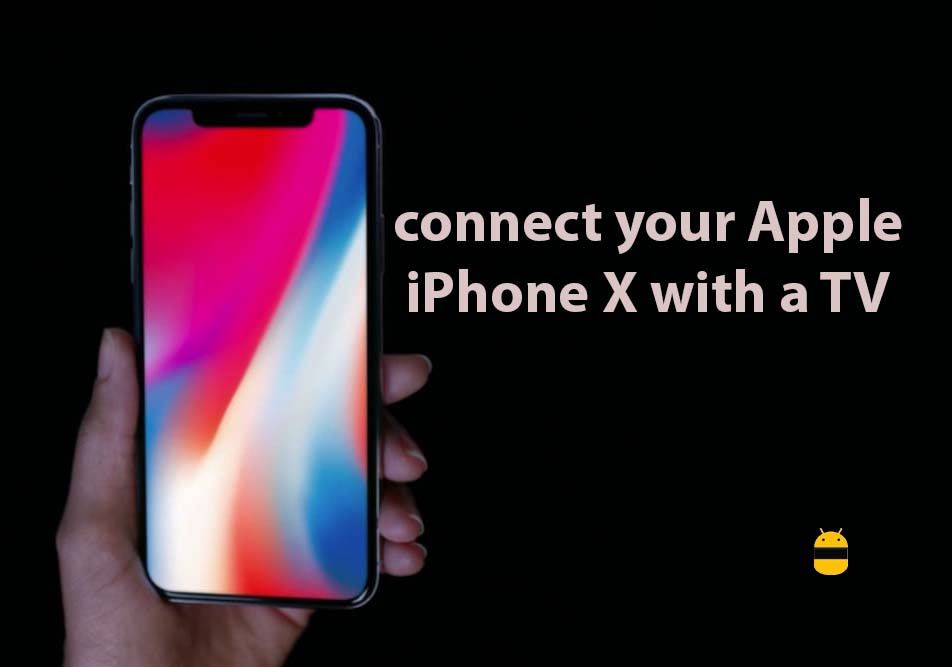 Ways to connect your Apple iPhone X with a TV
As you know there is two connection possible which is wired and wireless, this is true in case of connecting iPhone X with a TV too. You can either make a wired connection or a wireless connection. If you are making a wired connection you will have to buy an HDMI cable which is compatible with iPhone X. you can easily get this on the market today. When it comes to wireless connection, you can only do it with Apple TV. You can connect your iPhone X with any TV available there. The steps to do both the wireless and wired connection are given below.
Steps to make a wired connection between iPhone X and TV
It easy to connect your Apple iPhone X with TV if you have an HDMI cable compatible with iPhone X. the step you need to follow are:
Plug the HDMI cable's one end to the TV and the other end to your iPhone X
Switch on your TV
Select HMI mode on your TV
That's it and you can now see your iPhone X screen mirrored on your TV.
Steps to make a wireless connection between iPhone X and Apple TV
You can make a wireless connection from iPhone X only to an Apple TV. A feature will let you do this is known as airplay. And it is really easy to use the airplay feature. The steps you need to follow are:
Connect both your iPhone X and Apple TV to the same Wi-Fi connection
Play a video on iPhone X
Swipe up the screen to bring up control center on iPhone X
Click on screen mirroring and it will sense your Apple TV
Select the Apple TV
I hope this guide was useful in understanding how to connect your Apple iPhone X with a TV. If you have any queries or feedback, please leave a comment below.