Absolutely everything once available in computers is available on smartphones today. Smartphone has turned from just a calling gadget to a personal computer which you can carry in the pocket. When even the web-based application changed into mobile apps the importance of smartphones grew. Many websites like e-commerce once have turned in to the mobile app only in the recent years. So there are plenty of apps available for anything and everything are available for smartphones like iPhone. The number of registered apps have on Appstore have increased over time. In addition to Appstore, there are apps available even in external links. So flooding of the home screen is a common issue today and the solution is making folders. Here is a guide on steps to create folders for apps on iPhone X home screen.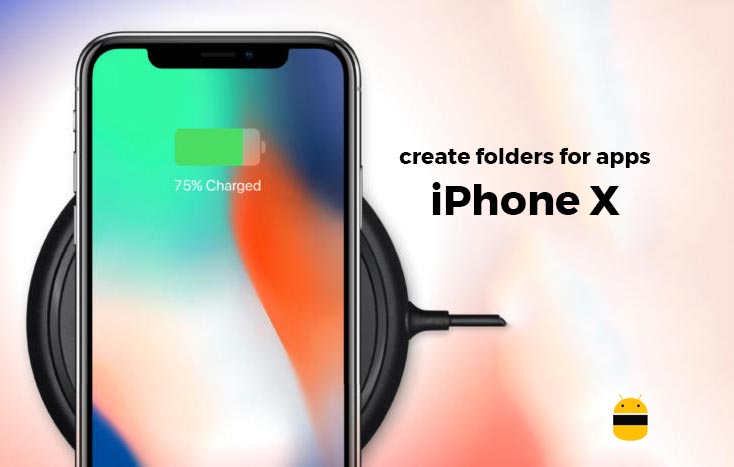 Reasons and steps to create folders for apps on iPhone X home screen
With a plenty of apps of different kinds available on the AppStore, stopping us from downloading these is impossible for even us. With such a large amount of apps finding a particular app is a task for many users. The truth that there is no menu option and all apps will be on the home screen itself make things worse. The best way to get over this hustle is to arrange all apps into folders. You can consider adding apps of the similar kind to a single folder and give it a name like games, social etc. doing this is really easy and will save your home screen from looking like a trash bin.
Steps to create folders
Creating a folder will only take you some seconds. And if you spend a couple of minutes you can make your home screen well organized and it is a good thing to do. The steps to do it are:
Go to the home screen
Tap and hold on an app until it gets to float
Now you can move the app icon around
Move and place the app icon above another app icon which will be on the same folder
Now the folder is created and you can similarly add other apps to the folder.
I hope this guide was useful in understanding how to create folders for apps on iPhone X home screen. If you have any queries or feedback, please leave a comment below.