In this tutorial, we will show you how to customize the look of Ghosts in the Ghost of Tsushima. For the unaware, this is a yet-to-release action-adventure game for PS4. While the launch date is set to 17th July, yet we are already seeing the hype mill up and running. It has become the talk of the town in most of the online forums and gaming communities. The developer has also left no stone unturned in all this. By dropping an 18-minute gameplay video, they escalated the frenzy to an altogether new level. Below is their tweet that started it all:
We're excited to reveal 18 minutes of new #GhostOfTsushima footage including exploration, combat, customization, and special modes. 🍂

You can watch the full video in 4K here: https://t.co/j68k7xRvgM

We'll have much more to share as we approach launch on July 17! 🗡️ pic.twitter.com/p5jmXQ5qYt

— Ghost of Tsushima 🎮 July 17 (@SuckerPunchProd) May 14, 2020
This video went a long way in letting us know all the important aspects of the game. For example, the open-world mechanism, combat encounters, and stealth mechanics, etc there were plenty of things for us to take a note of. But one that caught our eyes is the level of customization that this game has to offer for its character, and we have decided to share this with you. In this tutorial, we will give you the steps to customize the look of Ghosts in the Ghost of Tsushima. So without further ado, let us begin with the guide.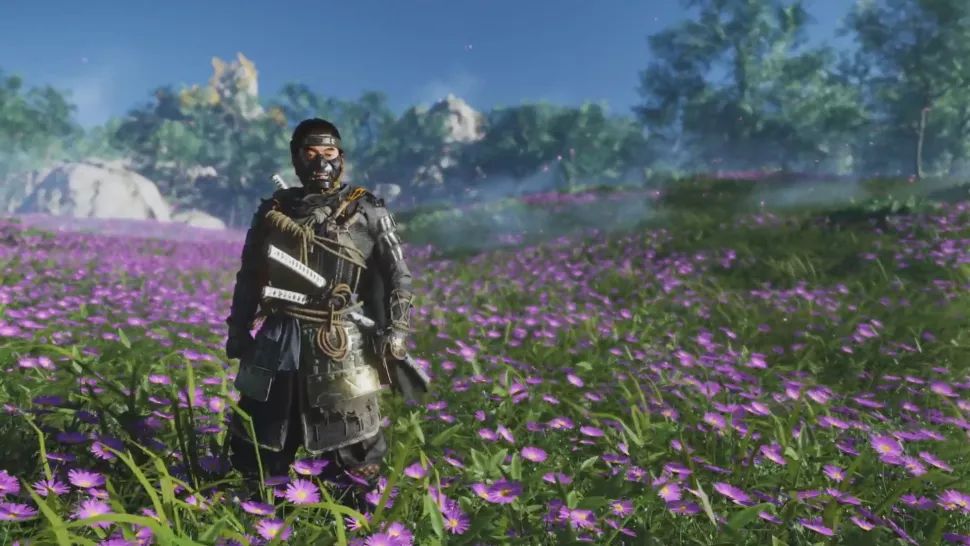 How to Customize the Look of Ghost in Ghost of Tsushima
The central character of the game is Jin, who could either take the role of a Samurai or a Ghost. It depends on the playing style that you initially chose. Both these characters have a different set of playing styles and weapon collections as well. Whereas the Samuria is combat-focused, the Ghost comes across as Stealth focused, and both offer their unique advantages. But even then, both these roles have plenty of customizations in store. There are many different ways through which you could make hop on to the fashion streets and make Jim your own.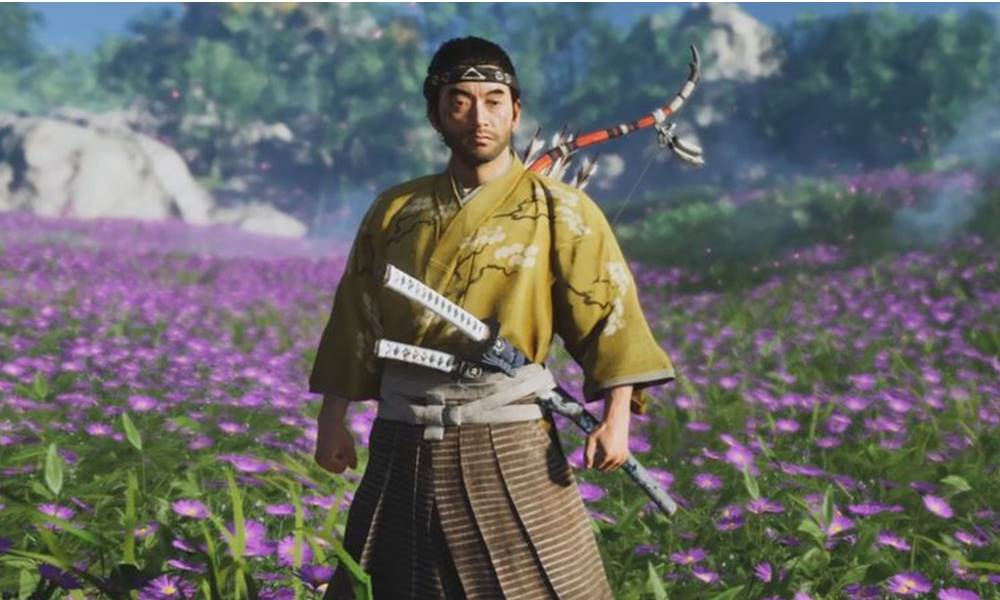 There are also some Omanori Charms available at your disposal. This will help you out in getting some specific perks as well. For example, this charm works wonder as a defense mechanism that will help you to recover your health in combat. Similarly, there is a Charm of Unseen Respite. This will help you get 25% health recovery using the smoke bombs. You could get more such Charms by searching for the Inai Shrines. Likewise, there's also an addition of technique points that will help you out in upgrading your skills. All these go a long away in customizing the look of Ghosts in the Ghost of Tsushima.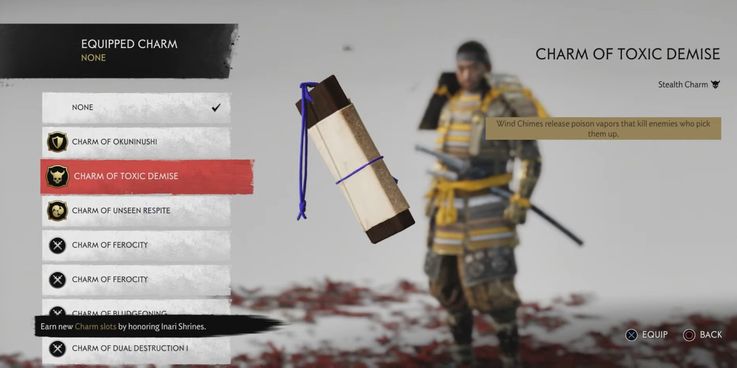 Jin's clothing could be customized in many different ways. For example, you could use the dye flowers, that are readily available across the environment. Once you have enough of these flowers at your disposal, you could change the color of your clothing, armor, and even the sword's handle and sheath. Likewise, there are several different armor sets available which could be tweaked as per your liking.
So with this, we conclude the guide on how to customize the looks of Ghosts in the Ghost of Tsushima game. The game will make its way to PS4 on 17th July. As and when that happens, we will update this guide with more customization tips. Until then, have a look at our iPhone Tips and Tricks, PC tips and tricks, and Android Tips and Trick section as well.