LG V30 has got a lot of respect in the international smartphone market. There are actually certain reasons for this and you might have no idea but the fact is LG devices are becoming more and more superior. V30 is a perfect example and in actual sense, it is the successor of V20 by LG. This smarphone phone comes with many features and due to the very same reason, it has become one of the best selling devices in the current year. This post is to guide you how to customize LG V30 notification bar menu in very simple steps.
Notification bard is one of the best available options in any smartphone that can simply be accessed for performing some important tasks quickly. Almost all the tools that are used frequently can be accessed quickly. To change options as per your need and convince, there is nothing much you need to do. You can find options such as Settings, Wi-Fi, brightness, Bluetooth and so on. It is possible to change these options simply. Check out the procedure below to help you in this matter.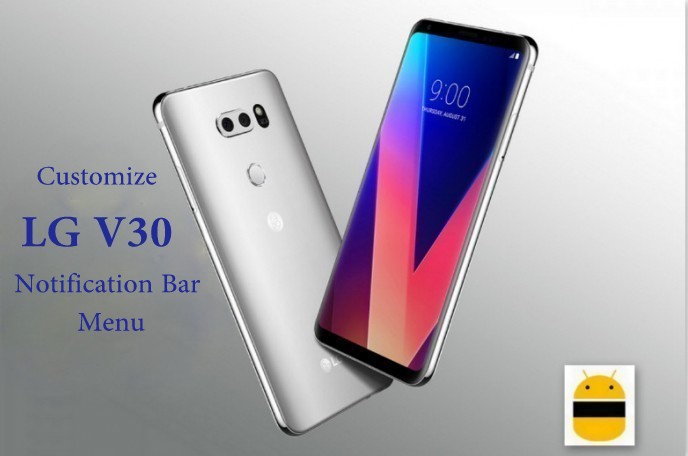 How to Customize LG V30 Notification bar menu
First of all, open device settings
Nest is to scroll down and tap on the Notification Bar
Press and hold on the left side of any Apps to move around the order
Shortcuts or Quick Contacts allows you to add more apps to the bar.
This is how you can customize LG V30 notification bar. As you see, there is nothing much you need to do and the best thing is it surely makes accessing your device simple. Of course, it is one of the finest features on the LG V30 that useful for one and all. All the frequently used tools can be added to the customization menu so that they can directly be accessed.