Building up the hype on Cyberpunk 2077, CD Projekt Red is streaming videos now and then to talk about what is coming. Fans are asking questions to the developers via the stream. And some fans are curious whether we will see the option to customize our genitals in Cyberpunk 2077 or not. Recently, some games have included genital customization to their characters. And Cyberpunk 2077 will not be left behind in this aspect too.
In a recent Night City Wire live stream, the developers did reveal that we will have the option to customize genitals in Cyberpunk 2077. This information is a result of the four-hour gameplay session in which many media outlets took part. So what kind of customization will we get for genitals in Cyberpunk 2077? Let's find out in this article.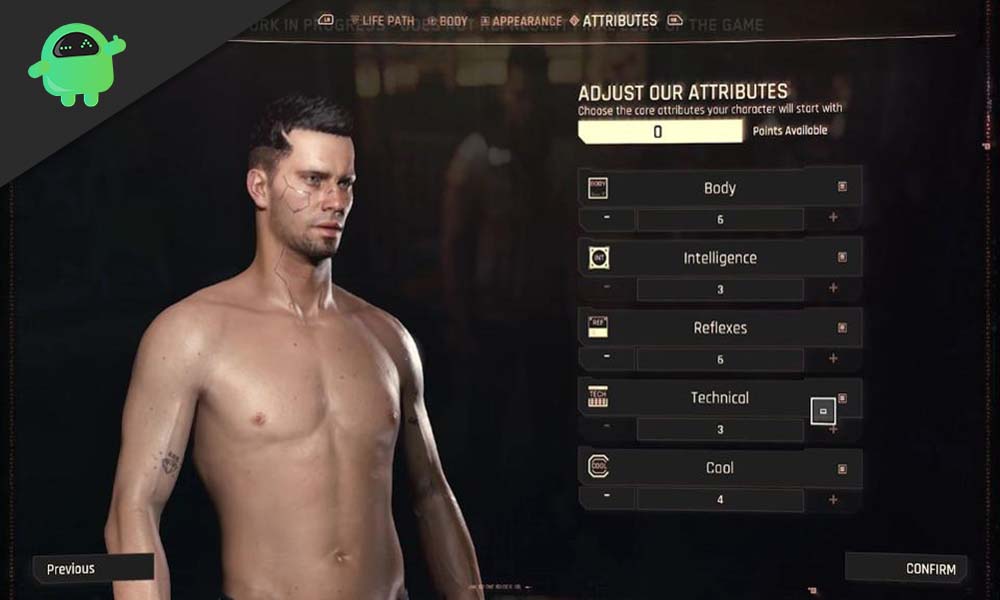 Customizing genitals in Cyberpunk 2077?
According to some writers in Kotaku, we will get two types of penises to choose from. As for tha female character, the option is limited to just a single kind of vagina. But the types are not the only thing you can customize here. We can also choose the size of the penises, and even decide on the type of pubic hair we want to have around your genitals.
Recently, other games did introduce the ability to customize penis size and chest size too. But the ability to even choose the style of pubic hair takes Cyberpunk to a whole new level. Now it is not necessary to always customize your genitals in Cyberpunk 2077. The developers do acknowledge the fact that some might find it a bit disturbing. So they have also included an option to disable the genital customization feature altogether. As a result, you won't see your character's private area at all while you are in the game.
Despite the customization of genitals, we also now know that there will be an ample amount of customization available for the rest of the body parts of the characters too. Especially in terms of facial structure and appearance, we will surely get a lot of customization options.
Role-playing games have unquestionably come a long way now, and genital customization is something that we will see in other upcoming titles too. Cyberpunk 2077 is due to release officially in November this year. And the built-up for it from such an early time is undoubtedly a promising factor for the developers. This could quickly end up being one of the best games of 2020.
If you have any queries with this article, then comment down below. Also, be sure to check out our other articles on iPhone tips and tricks, Android tips and tricks, PC tips and tricks, and much more for more useful information.