Now buy the Alfawise V10 USB Wired Gaming Mouse at an amazing deal of $12.99 from GearBest. Take advantage of the ongoing flash sales at Gearbest. This mouse is primarily designed for the gamers. The ergonomic shape of the mouse gives gamers a comfortable gaming experience. It comes with 4 user-definable DPI settings up to 4000. Its high optical precision enables you to catch the ball before the bound in gaming. This device is easily compatible with any laptop or desktop. With this, you can experience cord-free convenience usage. Also, Alfawise V10 USB wired gaming mouse provides a reliable connection. It makes a great choice for home or office providing a fast and responsive experience. It utilizes the Avago A3050 engine under the hood.
Its main attribute is it supports RGB backlight which looks cool.  It is only available in black finish. The features and specifications of the Alfawise V10 USB wired gaming mouse have been discussed in details ahead. You can find the link to buy this amazing camera from Gearbest below. This flash sale will end in 3 days from now. So hurry up.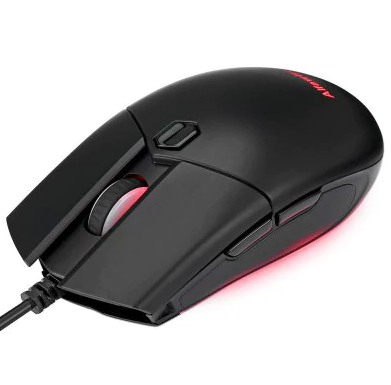 Buy Alfawise USB Wired Gaming Mouse At $12.99 Only From Gearbest
Features of Alfawise V10 USB Wired Gaming Mouse
Here are some of the primary features of this amazing gaming mouse.
Equipped with professional Avago A3050
 RGB LED light for a wonderful gaming
Adjustable light modes
1000 / 2000 / 3000 / 4000 adjustable DPI
Unique 8D optical design
Artificial body engineering design
 Exquisite appearance
 6D control, third gear speed,
high-performance game engine
Concave-convex texture
 the surface can withstand the corrosion of stains and sweat
Sidelines fine material can effectively prevent slipping of palms.
enhanced grip
Specifications of Alfawise V10 USB Wired Gaming Mouse
Here are the specifications of this amazing gaming  USB mouse in a nutshell.
General
 Brand: Alfawise
Features: Gaming
Material: ABS
Type: Mouse
 Hardware details
Cable Length (m): 1.6m
Connection: Wired
Connection Type: USB Wired
Interface: Micro USB
Coding Supported: Yes
Mouse Macro Express Supported: Yes
Backlight Type: RGB Light
DPI Adjustment: Support
  Power
 USB powered
Dimension
 Package size (L x W x H): 15.00 x 8.50 x 5.50 cm / 5.91 x 3.35 x 2.17 inches
Package weight: 0.1830 kg
Product size (L x W x H): 13.00 x 6.50 x 3.50 cm / 5.12 x 2.56 x 1.38 inches
Product weight: 0.1520 kg
Verdict About Alfawise V10 USB Wired Gaming Mouse
It's a great deal where you have to pay a mere $12.99 to get this amazing gaming mouse. It is so convenient for using. Also, it has features fully loaded with a fantastic gaming experience.  So, you can buy now to make the most of this deal.  So, go for it and close the deal with Alfawise V10 USB Wired Gaming Mouse.
 Also, Participate In GetdroidTips Latest Mega Anniversary GiveAway To Win A Xiaomi Mi A1.
Follow GetDroidTips for all the best deals on the latest electronic gadgets.