Fast charging technology is a really helpful feature for the heavy mobile user. Qualcomm recently announced its new Quick Charge 3.0 technology, promising a number of improvements over its previous generation speedy charging circuitry.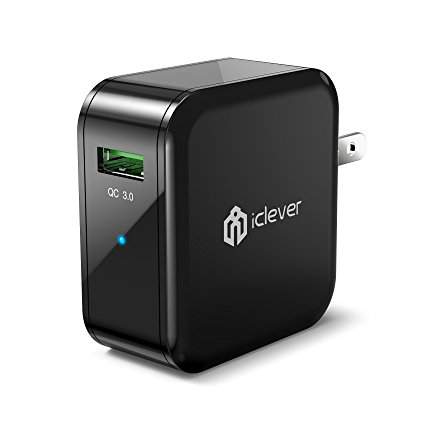 Get it From Gearbest
Qualcomm boasts that it can charge some devices up to 80 percent in just 35 minutes, but it's very rare for the company to talk about total charge time, because it is simply less impressive. Power transfer in the latter stages of battery charging is much lower regardless of the charging tech used, hence why Quick Charge can boost your battery to 50 percent or more rather quickly, but will still take over an hour to fully charge your smartphone.
This is useful as it reduces the amount of energy wasted during charging. Previously, extra power not used to charge the battery would be lost as heat, warming up your phone and reducing the longevity of the battery. By exerting more control over charging efficiency, less power is wasted, resulting in less heat. Qualcomm states that version 3.0 is up to 38 percent more efficiency than 2.0, which is a substantial energy saving.
Get it From Gearbest
Although Qualcomm supports Quick Charge in all of its new SoCs, it is still up to smartphone and tablet manufacturers to implement the specific circuitry required to make full use of the fastest charging speeds available. You can grab this amazing charger in just 1.99$ with Coupon COde: CHARG8SJ from Gearbest.