In some instances or situations of our life, we need to delete some unnecessary files from our device, either it is our smartphone, PC, or tablet. In addition, it helps your device to enhance its performance by giving it a fresh new start. Generally, I found people who have Apple devices, especially those who own an iPad, find it difficult to delete cookies on their iPad. Well, honestly, this isn't an issue at all. Yes, this is really a simple process, you just need to follow a few steps, and that's it.
I think you've already guessed why we have for you in this guide. Yes, today, we are here to explain to you how to delete cookies on an iPad. So, without further ado, let's dive together into the guide and see the essential steps you need to take to do this.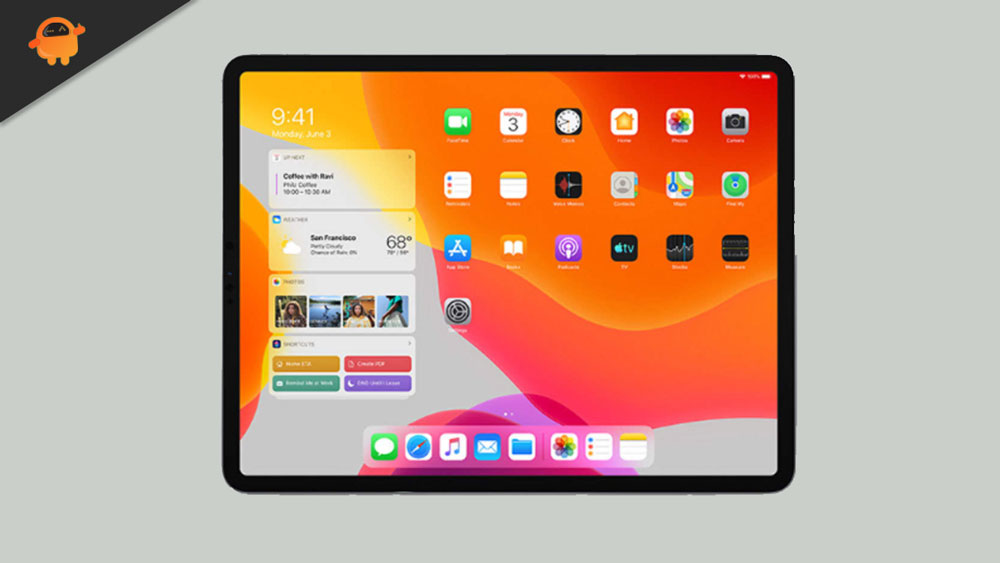 How To Delete Cookies on An iPad
Hereby saying clearing cookies, we mean to delete your Safari browser or any third-party browser cookies. So, the method we describe below is worked on both Safari or any third-party browser such as Google Chrome.
Delete Cookies of Safari Browser on an iPad
First of all, take your iPad and hover to the Settings app.
Then, navigate through it and locate & click on the Safari browser located somewhere on the left of the screen.
Now, select the Advanced option from the right pane.
Then, inside the Advanced tab, click on the Website Data. Now, in the new window, you'll see each Website data that is stored in your iPad as cookies. Therefore, now you have two options:
If you want to delete any specific website cookies, hit the Edit button followed by the red icon button located on the left side of the Website's name. After that, hit the Delete button in order to confirm your action.
If you want to delete all your cookies, you have to select Remove All Website Data. Then, in the next tab, click on the Remove Now option.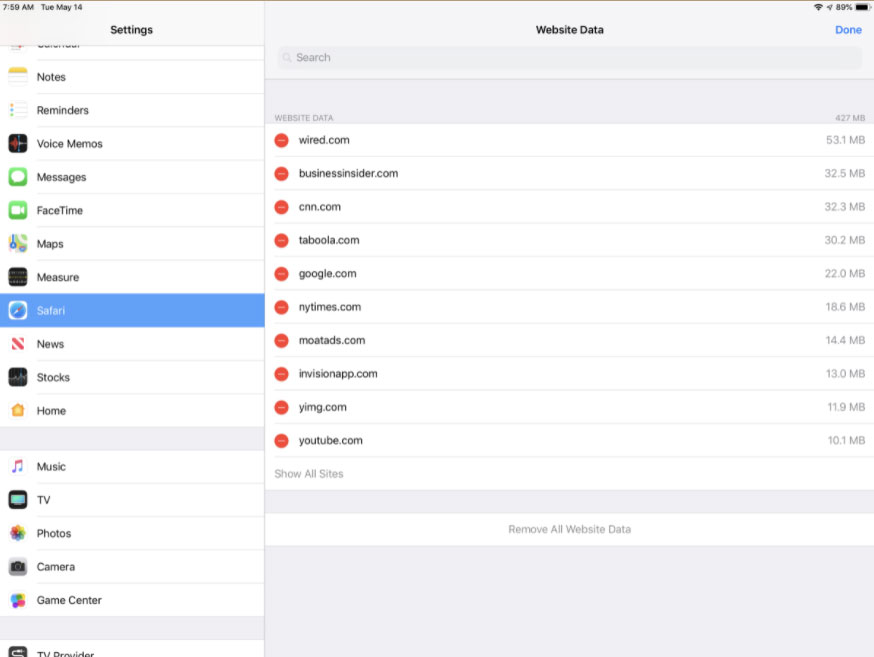 That's it. You can also block the Safari browser to store cookies by simply sliding the Block All button located in the Safari Bowser settings tab.
Delete Cookies of Chrome Browser on an iPad
Follow these easy steps in order to clear all cookies of your Google Chrome browser on an iPad:
Open the Google Chrome browser and click on the three vertical dots located at the top right corner of the screen.
Then, tap on the Settings option followed by Privacy.
After that, select the Clear Browsing Data option.
Then, you must have to select what kind of data you want to clear. So, select it.
Now, hit the Clear Browsing Data option.
It may pop up a window asking to confirm your action, so tap on the Clear Browsing Data again.
So, that's how you delete your cookies on an iPad. We hope you are now able to remove them. However, if you have any suggestions for us, let us know in the comment section.