Our today's guide is focused to help the players of Destiny 2 in order to get the Seraph's Wings Emblem in Almighty live event.
There are two types of activities in Destiny 2 such as:-
Player Versus Environment (PvE)
Player Versus Player (PvP)
Destiny 2 emphasizes a more optimal way of matchmaking recognized as Guided Games, which may allow players to search clans who need a supplementary player for such activities like Strikes or Raids.  So let's get started with our complete guide.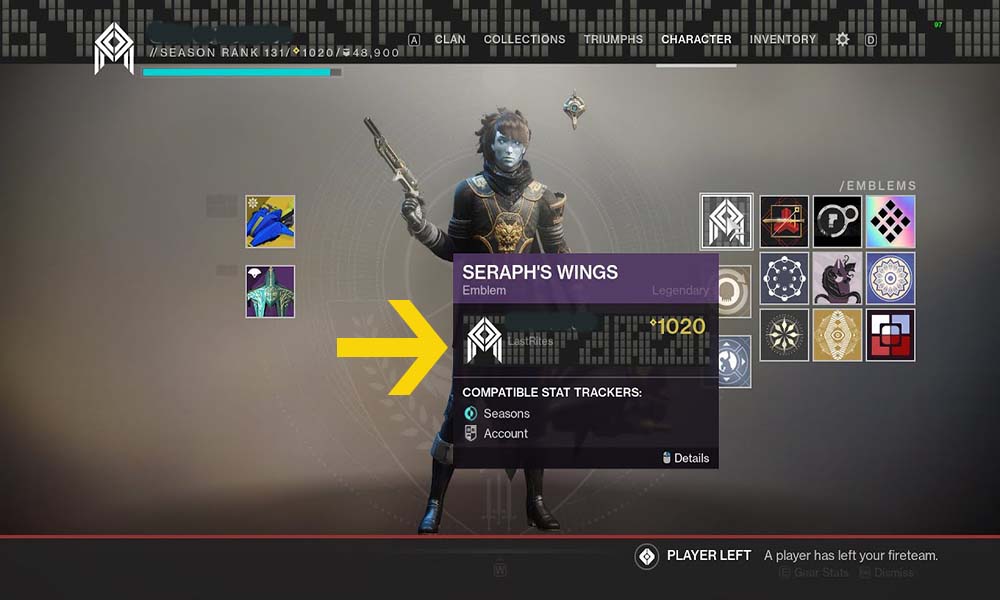 Rasputin vs. The Almighty
At the end of Season in Destiny 2, an in-game event will be there, this event will take place in the Tower, and you will see Rasputin and the almighty against each other.
During this event, players that logged into the game have to look to the sky in the west to see the light.
As time advances from 10 PST, the light will become larger and larger until the Almighty has fully revealed.
After Almighty is fully revealed, you will have to wait again until it begins to explode with various particles around it.
Almighty will get destroyed by lasers from Rasputin, and its ruins will be floating above the Tower.
Then it will collapse on the north-side and players can now see the crash site when they log in.
How to Get The Seraph's Wings Emblem
Immediately after the Almighty event, you can speak to Zavala for some new facts about the crisis being stoped.
You can also speak with the crater near Zavala to receive the Seraph's Wings Emblem.
After Almighty gets crashed off into the mountain behind the Tower, sending a massive shockwave into the Tower.
All who gathered there to watch no matter whether you were in the Tower at the time or not, you will get a new emblem called Seraph's Wings.
That's all we have for you the method to get Seraph's Wings Emblem in Destiny 2 Almighty live event. We hope this guide helped you. Check out our PC troubleshooting, Game Guides, iPhone Tips and Tricks, and Android Guides for more. Subscribe to our YouTube Channel to get yourself registered in the $150 giveaway contest. If you have any queries or feedback, comment down below with your name and e-mail address. Thank You.