Destiny 2 is going to release its next expansion 'Beyond Light' on 22 September 2020. That means a lot of the game content and weapons will be moved into the vault for the near future for upgrades and revisions. Players will notice that several exotics and catalysts will no longer drop in the game. There will also be a significant reduction in the quests through different planets. A lot of content on Mercury, Titan, Io, Mars, and the Leviathan will no longer be accessible once The Darkness comes.
One of the exotics and catalyst that will no longer be available in the Telesto Catalyst. Once 'Beyond Light' expansion makes its way into Destiny 2, raids, strikes, and planet areas will be removed along with the quest reductions.
The Telesto Catalyst in Destiny 2 will make the Telesto Exotic Fusion rifle much more powerful. The rifle will receive a larger ammunition reserve and improved DPS. The signature bubble pop damage will also increase as players will be able to use it more once it has been upgraded to level Masterwork. With multi-kills, the Telesto Exotic Fusion rifle will set off powerful orbs. Additionally, players can view the count of enemy opponents that get struck by it as well.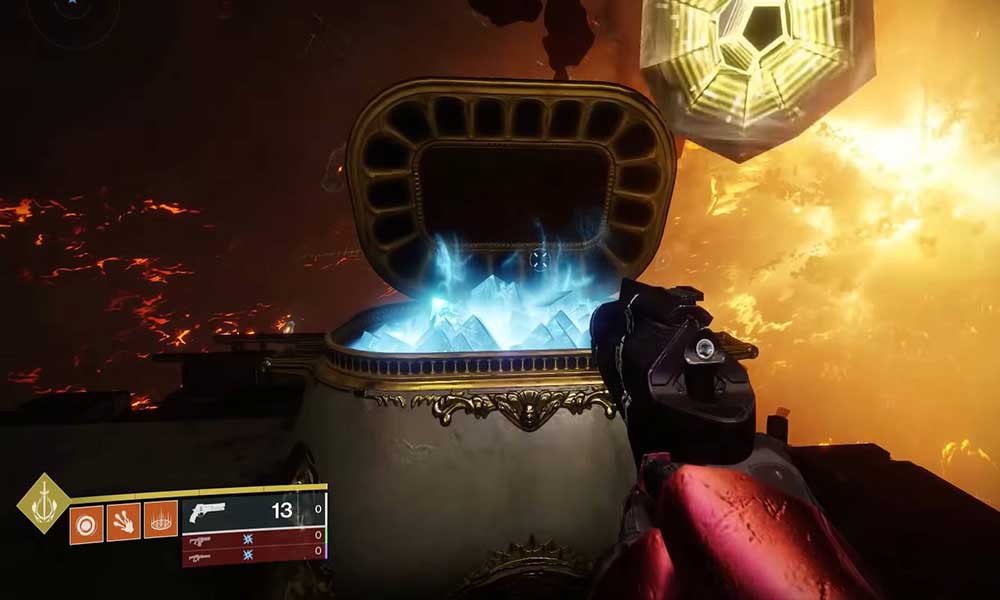 How to Get Telesto Catalyst in Destiny 2
The Telesto Catalyst is designed to be rewarded once players complete the Prestige Eater of Worlds raid in Destiny 2. It is a six-member raid, so players should pick their teammates wisely. However, there is a workaround for this.
Players can instead make their way towards the end to the 'Ring Chest' and then grab the reward there. Check out the video below to know the complete farming strategy for the Telesto Catalyst in Destiny 2.
The guide video comes from courtesy of popular Destiny YouTuber 'Esoterikk'. Throughout the raid, players need to make use of a specific build and then glitch themselves on Leviathan. Thereby skipping a lot of content and getting straight to the end of the raid. However, this glitch isn't all that easy, and players need to keep in mind that an experienced player made this video. It is perfectly natural for players to attempt this glitch a couple of times before making it to the end. Make sure to check out the video from YouTuber 'Esoterikk' before Bungie decides to roll a fix for it.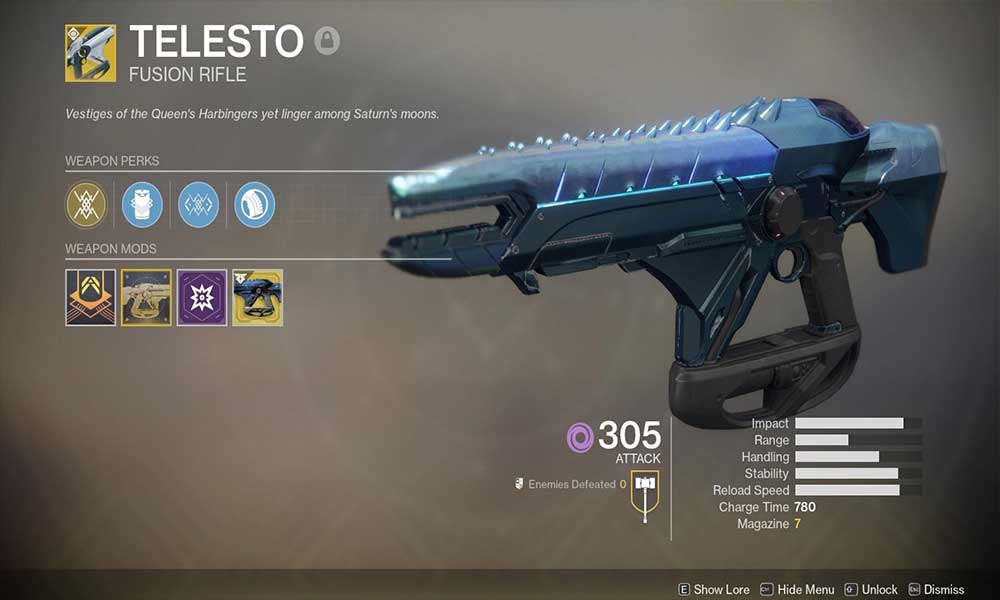 For players who do not want to make use of the glitch can always go about the farming raid with a six-member squad. Amateur players are better off mastering the basics first before attempting to get their hands on the Telesto Catalyst in Destiny 2. This will come in handy, once harder raids and challenges come.
As mentioned above, the Prestige Eater of Worlds raid will be unavailable once the 'Beyond Light' expansion comes, so make sure t
This concludes our guide on you can get Telesto Catalyst in Destiny 2. If you liked this guide, do remember to check out our other Windows Guides, Gaming Guides, Social Media Guides, iPhone Guides, and Android Guides to read more. If you have any queries or suggestions, comment down with your name along with the email ID, and we will reply shortly. Also, subscribe to our YouTube Channel to watch awesome videos on gaming and smartphone tips and tricks. Thank you.