The trusty boots may have fallen off the star rank as one of the most excellent equipment and have lost valuable doze of the patronage it once command. However, the boots are still worth putting on, especially when you are in need of a quick reload. The boot is still in demand and preferred by many players. Out of all the cool new additions, there are still some advantages of choosing the Lunafaction Boots Exotic Boots in Destiny 2.
In fights such as boss fight, where the DPS of a team is limited by how quickly it can be reloaded, having the Lunafaction boots can be a great addition as it improves your reloading speed and the damage you can do to your opponent combatant. This is pretty much the reason why most players still prefer the Lunafaction boots. However, we'll still dig deeper into the Lunafaction Boots Exotic boots in Destiny 2 and find out more about it.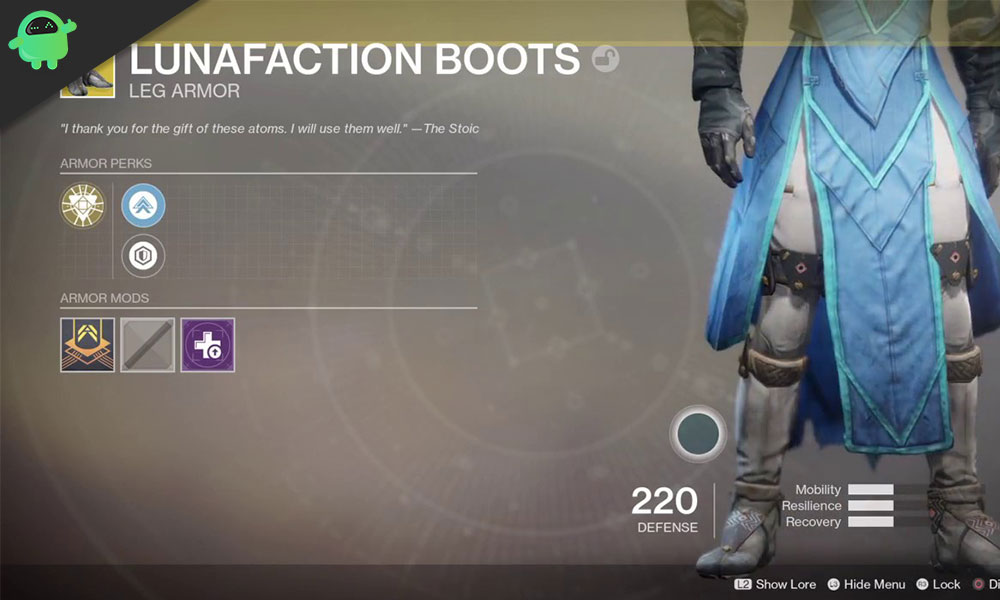 Lunafaction Boots Exotic Boots and Alchemical Etchings in Destiny 2
Alchemical etchings are an additional feature of the Lunafaction boots in Destiny 2. It gives your rifts the additional ability to increase the reload speeds of weapons and make weapons effective when used at long ranges. The boots increase your damage ability, ensuring sufficient damage to combatants at a longer range. In contrast, the Lunafaction boots will increase your ability to stay alive in the game.
When to use Lunafaction Boots in Destiny 2
The boots are best suited for PVE and useful in the crucible as they increase your reload speed. The effectiveness of Lunafaction boots in PVE is guaranteed when you stay still, allowing you to utilize the reload speed granted by the boots. The boots are also suitable for boss damage phase, and other activities where you will need to be held in a spot.
Staying still in a spot, are things you can't avoid in destiny 2. When this happens, you need a better reload speed, better damage you can deal to the opponents, and ultimately, something that'll favor you in staying alive in the game. The bottom line is that the Lunafaction Boots does all of these perfectly in Destiny 2!
How to get the Lunafaction Boots Exotic Boots in Destiny 2
The boots are available from world drops and Xur. You can easily purchase them on Xur when it is available. Taking part in Nightfall: The Ordeal, raids, and other end-game activities that possess the chance of dropping exotics is a great idea. You can also choose to decrypt Prime Engrams into Exotics.
The Lunafaction Boots Exotic Boots are still a must get exotic boots in Destiny 2, as they offer the best ammunition option for the boss fight and comes in handy when you are holding an area. Lunafaction boots are still active and a perfect fit for you, keeping you alive at all costs in Destiny 2. With that, we hope reading the guide above has brought some valuable information and help to you. Please let us know by commenting down below if you have any further queries regarding the same.
Also, check out our iPhone Tips and Tricks, PC tips and tricks, and Android Tips and Tricks if you've got queries for it or want help. Thank you!