Its already over a month into the Season of Arrivals in Destiny 2. Along with an interesting new storyline, this season also introduced a number of new features to the game. These include brand new Dungeons, Strikes, and lots of powerful Exotic weapons.
One of the most intriguing new weapons added in this season is an Exotic Trace Rifle known as the Ruinous Effigy. This weapon possesses some interesting new characteristics, such as the ability to transform vanquished foes into Void Orbs. You must finish the Growth quest in order to unlock the Ruinous Effigy.
One of the parts of this quest that many players are experiencing trouble with is the requirement to carry out 25 Precision Multikills. In this guide, we will help you understand how to carry out this step of the Growth quest in Destiny 2.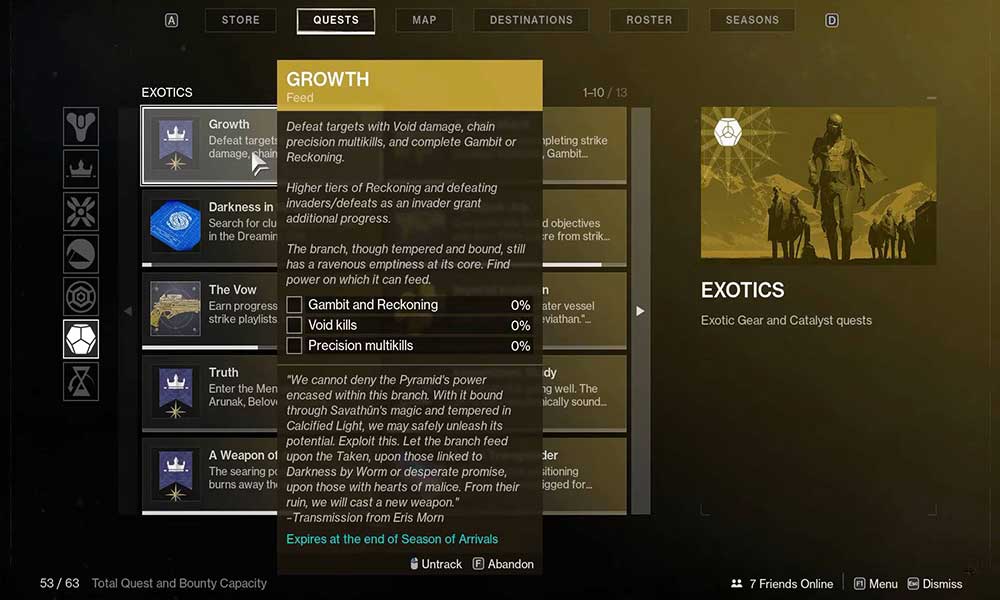 Carrying out Precision Multikills for the Growth quest in Destiny 2
Precision damage in Destiny 2 means an attack that lands upon your opponent's weak point. The type of foe you are dealing with usually determines what this point will be. It is represented by yellow damage numbers. You score a Precision kill by neutralizing a foe with Precision damage. If you manage to take down a second opponent with Precision damage within one or two seconds of the first kill, it is known as a Precision Multikill.
Carrying out Precision Multikills can be of variable difficulty, depending on the sort of opponent you are facing. Several players seem to mistakenly feel that Precision Multikills will only be counted in PvP matches. This notion arises from the fact that another part of the Growth quest demands you to participate in PvP modes. However, it is untrue. The Multikills you score in Escalation Protocol, and Lost Sectors will count for the Growth quest as well. Additionally, they are far easier to carry out.
Which is the best place to farm Precision Multikills in Destiny 2?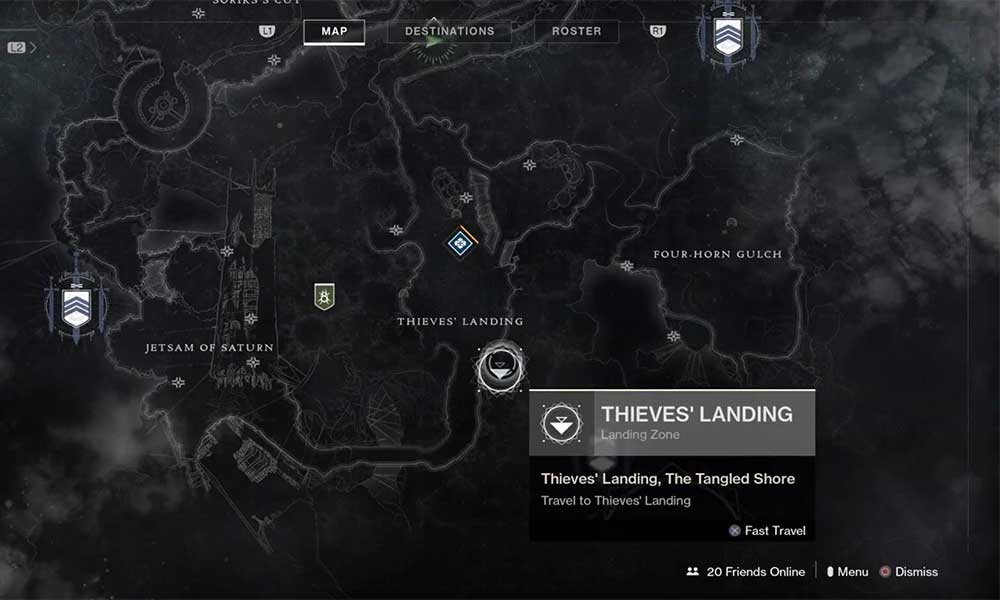 In Destiny 2, the Kingship Docks is by far the choicest Lost Sector for farming Precision Multikills. You will be able to find swathes of the Scorn perpetually available over there. You can use that opportunity to score the Multikills you need, without too much stress. Apart from this, Kingship Docks is private, and thus you need not worry about competing with other players for headshots.
Apart from the Kingship Docks, there are a number of Lost Sectors that serve as favorable spots for farming Precision Multikills. For example, there is Ma'adim Subterrane – a certain network of caves on Mars, where huge numbers of Red Legion are present. This makes it an ideal spot for grinding. There is also the Altar of Sorrow on the Moon and the Core Terminus on Mars. Provided you have equipped a proper, precise weapon suited to you – one that packs a punch, hopefully – you should not have too much trouble in making your required 25 Precision Multikills in the places mentioned here.
That is it for now. We hope our guide helps you successfully execute your 25 Precision Multikills and complete the Growth quest to obtain the Ruinous Effigy in Destiny 2. If you liked this guide, do remember to check out our other Windows Guides, Gaming Guides, Social Media Guides, iPhone Guides, and Android Guides to read more. If you have any queries or suggestions, comment down with your name along with the email ID, and we will reply shortly. Also, subscribe to our YouTube Channel to watch awesome videos on gaming and smartphone tips and tricks. Thank you.