Fans of Bungie's highly popular free-to-play online multiplayer shooter Destiny 2 are greatly excited all across the world and for a good reason. There is just a week left for Season 11 to begin in the game. And before it does, there are quite a few important and interesting things you should consider doing.
For example, some of the things from Destiny 2's Season of the Worthy are going to be done away with forever. Therefore, you should consider doing that last-minute preparation properly.
We've come up with a guide to help you through some of the important things you should do as last-minute preparation before moving on to Destiny 2's Season 11.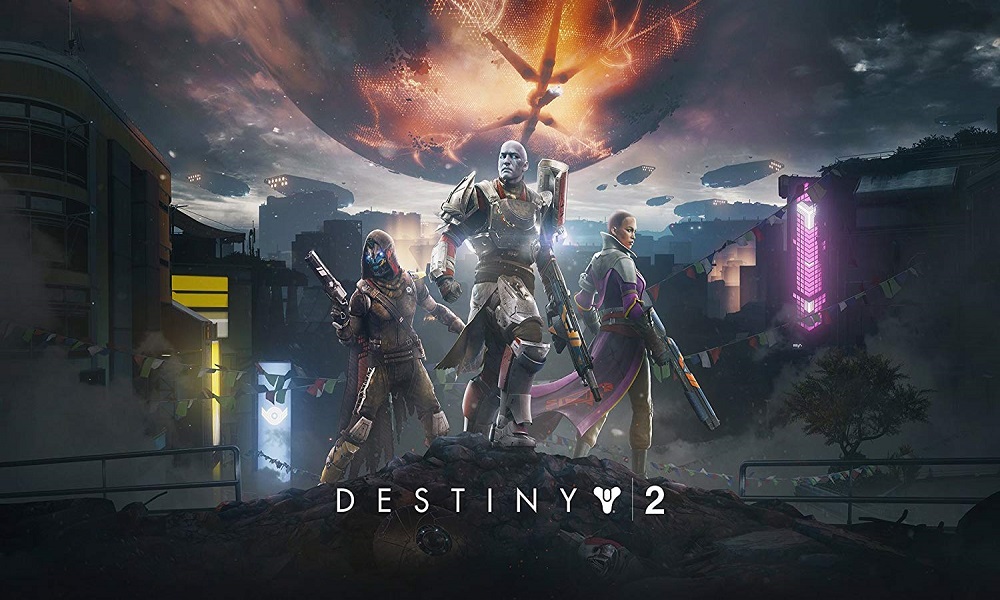 What are the things to do for Destiny 2's Season 11 last-minute preparation?
Before starting with our guide, it is important to mention that it isn't mandatory to do these things that we have listed. Destiny 2 has significantly long seasons, and this provides you with sufficient time to get whatever you require and level up your artifacts as well. Instead, we have prepared our guide, keeping in mind the players who are looking to stack the deck in their favor right from the start. If you aim to unlock most of the essential items and new exotics (if any) as quickly as possible, then look no further. Our guide covers everything you need to do!
Completing Bounties
This is the first and rather obvious task you should try focusing upon. Completing the bounties on all three of your main characters will put you at a great advantage. It is advisable to give more importance to weeklies, then to dailies and finally to the ones you can do over again. After you have finished bounties on all the three characters, it is better not to turn them in just yet. Rather, let them be until the Season 11 begins officially.
When the new season does begin, keep playing as you always do until you obtain the Seasonal Artifact. Now is the time to turn in all the bounties you had stored. An even more favorable option is to equip a Ghost Shell with the "Guiding Light" perk and obtain the "Shared Wisdom" buff from any member of your fireteam. Doing this will greatly boost the amount of XP you earn. You immediately get access to a large number of items on the Season Pass, and will also beat your competitors in terms of boosting your Powel Level.
Apart from weekly Strikes, Gambit, Crucible, Gunsmith bounties, certain others like Trials, Eris, Nightmare Hunts, and Hawthorne challenge bounties are also fair options to consider. Keep in mind, though, that considering Bungie's track record, all the bounties in our inventories might vanish when the new season begins.
Reach 1010
At this point, it is yet unknown whether the new Season 11 will feature a new power cap or not. However, we recommend giving it your best right from the start and reaching base Light Level 1010 before the season actually begins. To make things easier for you, Bungie has recently enhanced the pinnacle sources. Unless you are unfortunate to encounter bad RNG, this should work in your favor.
 Obtain the Felwinter's Lie and Fourth Horseman
Unfortunately, Bungie has officially confirmed that the quests to unlock the two legendary shotguns, Felwinter's Lie and Fourth Horseman, will become unavailable after the Season of the Worthy comes to a close. As veteran fans of Destiny will surely know, these are extremely powerful weapons that you should definitely have in your arsenal. It is unknown when they will become available in the loot pool of the open world. Therefore, we strongly recommend grabbing them when you still have the opportunity.
Farm Slug Shotguns
The developers have mentioned that Slug Shotguns will be granted a flat +30% damage boost in PvE. This means that they will be highly useful in a number of endgame activities. Therefore, we recommend obtaining some nice Slug Shotguns right now, when you have the chance. Pay special attention to the Good Bone Structure and the Blasphemer in particular. These two are powerhouses that are capable of dishing out some quality rolls. They definitely are worth your time and effort to farm.
We ought to mention here that it is possible to farm for the Blasphemer every three days, from the Alter of Sorrows on the Moon. If you are fortunate, you can obtain a Good Bone Structure by investing Gunsmith Materials at Banshee-44 in the Tower.
Resist from picking up Exotic Engrams
If your RNG is decent enough, you have a possibility of finding Exotic Engrams randomly strewn about the ground occasionally. Although it's tempting to pick them up pronto, you must resist doing that. If you let the Exotic Engrams remain where they are, they will be transported directly to your Postmaster on the Tower, and remain there until the Postmaster's inventory gets filled with Bungie's Blues. It's better to simply leave the Exotic Engrams in your Postmaster's inventory and open them after Season 11 begins. This will give you a much higher chance of obtaining new exotics if there happen to be any.
Unlock Rasputin Guns and Mods
Last but not least, unlocking Rasputin weapons and mods is a pretty advisable thing to do because they will become unavailable once Season 11 begins. We have no idea when they will turn up in Banshee's inventory either, similar to the Powerful Friends mod. If you are interested in Rasputin guns and mods, we recommend obtaining them right now when they are readily available.
That's it for now. These tasks will surely keep you busy as you enjoy the countdown to Season 11 in Destiny 2! We hope this guide helps you in your preparation for Destiny 2 season 11. Check out our Phone Tips and Tricks, PC tips and tricks, Games and Android Tips and Tricks for more. And participate in the $150 giveaway by subscribing to our YouTube Channel. If you have any queries or feedback, post them below with your name and e-mail ID. Thank you.