There has been a definite rise in the popularity of free-to-play online games lately. One of the most successful ones has been Bungie's high octane multiplayer first-person shooter, Destiny 2. Released for the PlayStation 4, Microsoft Windows, and Xbox One in 2017, the edge-of-the-seat game has been widely acclaimed for its diverse gameplay, beautiful graphics, and dynamic soundtrack. The developers have strived to provide their players with fresh content at regular intervals and helped it gain a favorable place among critics and fans alike.
The Guardian Games event in Destiny 2 has finally come to an end. Keeping the flame of excitement alive, players have now been introduced to a new community-driven weapon quest: The Lie. The game doesn't give clear details about the reward, but data miners claim that it is Felwinter's Lie. This is an extremely powerful Iron Banner shotgun from Destiny 1 that belonged to Iron Lord Felwinter. Let's head on to our guide to completing "The Lie" quest in Destiny 2, earn Rasputin's favor, and win the legendary Felwinter's Lie shotgun!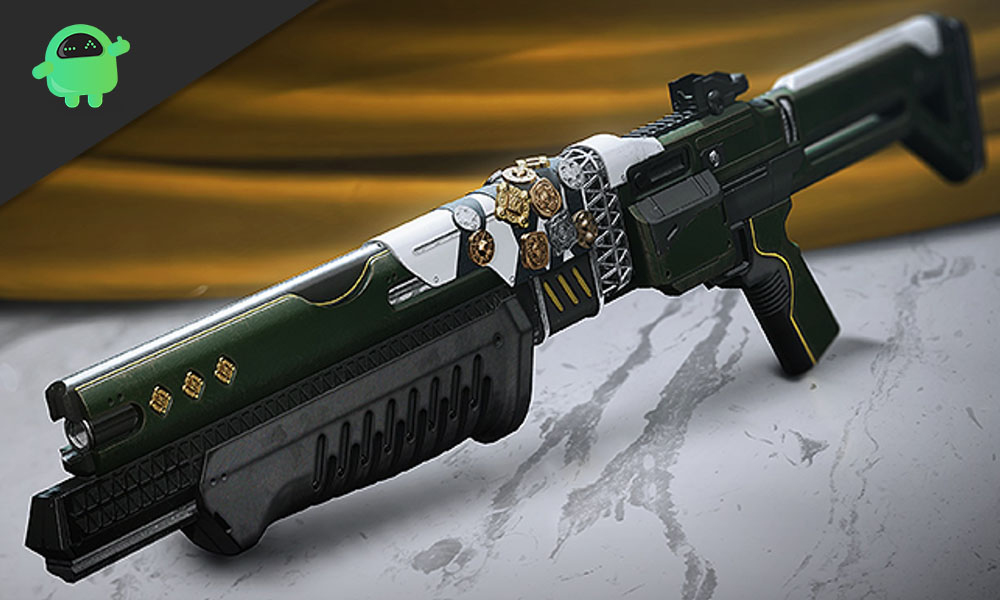 About the Felwinter's Lie Quest
The Felwinter's Lie Quest is about a powerful weapon (Shotgun) originally featured in the first Destiny game. Now, it seems to be equipped with a fixed roll with Full Choke, Accurized Rounds, Opening Shot, Slideshot, and also a Range Masterwork. Also, it now has the Shot Package perk, which bestows it with the frame of a deadly shotgun but also gives a more uniform spread to its pellets.
We are now listing below the known steps you will have to complete in order to win this grand weapon in Destiny 2.
Step 1: Warmind Evaluation
This is, by far, the most cumbersome step in the quest. You can initiate "The Lie" by mounting the Braytech Futurescape on Mars and heading towards Ana Bray. She will inform you that Rasputin wishes to understand how Guardians do things, and therefore he wishes to observe as you participate in some Seraph Tower public events on the EDZ, Io, and the Moon. You will have to complete – wait for it – 3 million events on each location! That equals to a total of nine million events.
Fortunately, you will not have to do it all alone. The data mine says that Rasputin intends this to be a community effort, similar to Guardian Games medals or Fractaline donation. So you can join forces with as many friends as possible (we recommend a minimum of four or five) and head out there to win the Warmind's favor. The quest will obviously take all of you several days to finish, so you need to be persistent.
A recent update from the popular API wizard, Ginsor, has revealed the rest of the quest steps to complete "The Lie." We have listed all of them below in our guide here.
Step 2: One of Many
Once your community completes some of the Seraph Tower events together, you will be required to meet Ana Bray again. Pay her a second visit to complete the second step of the quest.
Step 3: Vostok
Ana will inform you that Rasputin has asked you to investigate some unique energy signatures. You will have to go for the mission and after the objective markers, collecting energy as you go.
Step 4: Shotgun Telemetry
Once you've completed the Vostok part, you'll have to get some kills with any of your shotguns of choice. You can even use the Legend of Acrius or Tractor canon for this purpose. When it comes to Kinetic shotguns, the Imperial Decree and Perfect Paradox are ideal choices for PvE and the Toil and Trouble for PvP. Just go around blasting enemies around the solar system, or any Guardians in the Crucible, and you'll soon be done with this step in "The Lie."
Step 5: Lunar Trip
Once you have collected all the energy signatures and obtained the required amount of shotgun kills, you will be told that there is something Rasputin wishes o show you. So make your way towards the Lunar Seraph Bunker on the moon and go after Rasputin's quest marker.
Step 6: Warmind Heuristics
You will have to "investigate one of Rasputin's closest-held secrets" in order to complete this quest step. The possibilities are accomplishing a unique mission for the Warmind, or diving into the bunker to obtain the shotgun. We'll have to wait and see.
This guide was to help the players of Destiny 2 who wanted to complete The Lie Quest. After following our guide, they will be able to accomplish that and get their hands on the shotgun easily. We'll be updating this guide when we get more details about the "The Lie" quest. We hope you found this guide useful. If you have any queries or feedback, feel free to comment down below with your Name and E-mail ID. Likewise, check out our iPhone Tips and Tricks, PC tips and tricks, and Android Tips and Tricks for more such tips and tricks. We urge you to participate in the $150 giveaway by subscribing to our YouTube Channel. Happy Gaming!