iOS keyboard comes with a lot of options and customisation as well. Where one of the most used keyboard defaults is automatically auto-capitalizationon, this seems to be quite the handy and useful feature where it makes our typing faster and more seamless alongside auto-capitalisation and grammar. Meanwhile, to have iOS keyboards auto-capitalise our smartphones, there was a certain number of users who did not want auto-capitalisation as default.
Today we are going to share a little bit of knowledge to help you with an automatic capitalisation of words after a list of or for other scenarios. It's always been quite easy and simple to perform on your iPhone or iPad device. They have officially allowed and shared about this Auto Capitalisation on their Discussion helps a lot across the worlds.
Noteworthy
You can also use on iPhone, iPad, or iPod device where the iOS keyboard is usable.
Even you can turn off the auto-correction in an iOS keyboard.
The auto-capitalisation of words used at the beginning of the sentence or a certain period, even for some words.
This method only works with the iOS keyboard that the company installed on your iPhone device, but if you are using the third-party keyboard, then you have to change the setting from the respective keyboard application.
How can you disable auto-capitalization words?
You can disable auto-capitalizationon my iPad and iPhone the auto capitalising words at the beginning of the sentence in the iOS keyboard. It is quite simple to turn off or on the auto-capitalisation terms. The following instructions are given down below.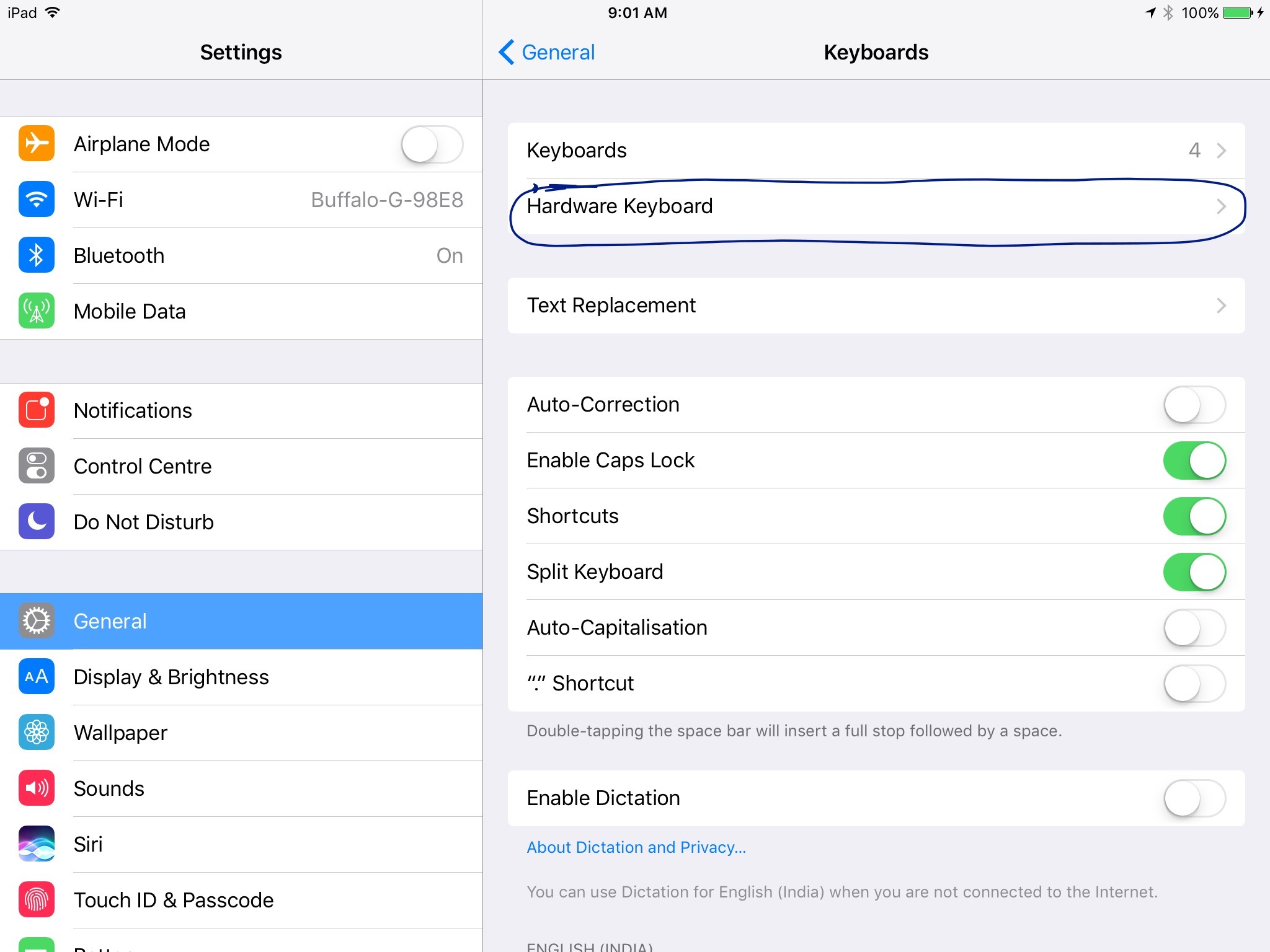 Starting with opening the Settings app on an iOS Android device.
Then head over to the general and then select keyboards.
There you will find the auto-capitalisation which you have to turn on or off based on your preference. (The toggle helps you to activate and deactivate the auto-capitalisation offers.)
That's when you finished setting. You can now exit as usual.
Once you disable the auto-capitalisation of words, you would not get capitalisation automatically as default. However, this is, and the default setting and you can manage it. If you want to enable auto-capitalisation again, then you can follow these simple steps. Still, at the end, when you locate the auto-capitalisation setting, you have to turn it on using the toggle button.
Furthermore, if you are using the external keyboard on your iPad or advise, then you can choose to make the change for both, but you can also select individual keyboard based on your preference. Ensure that which console you are using and then enable or disable the keyboard.
Hopefully, we assume that this article is helpful and worth your time. We believe that you are able to enable or disable auto-capitalization on my iPad and iPhone? on your device accordingly. Thanks for being with us, we would like to know your valuable opinion and feedback if there is any query let us know in the comment section down below.