Is your OnePlus 8 Pro taking/consuming a huge amount of battery, even there is no apps are running? There could be a lot of reasons behind this. And one of the reasons is background activity, exiting an app, or closing it via the Recent Apps screen won't necessarily mean that it can't run in the background. Some apps can continue syncing or running in the background even if you're not actively using them. Follow the below simple tutorial to learn how to Disable Background Data usage on OnePlus 8 Pro.
Background running apps are the biggest trouble creators while it comes to determining the performance of a smartphone. The fact is that most of us are not even aware of the apps that keep running in the background. This can also drain the battery device. It is very necessary to fix this problem to keep up the pace. Well, it is a good idea to know how to turn off the background data usage of your mobile phone device. Apps like Twitter, Snapchat, Facebook, Email, and various other apps that constantly connect to the internet to stay updated with notifications or other types of alerts.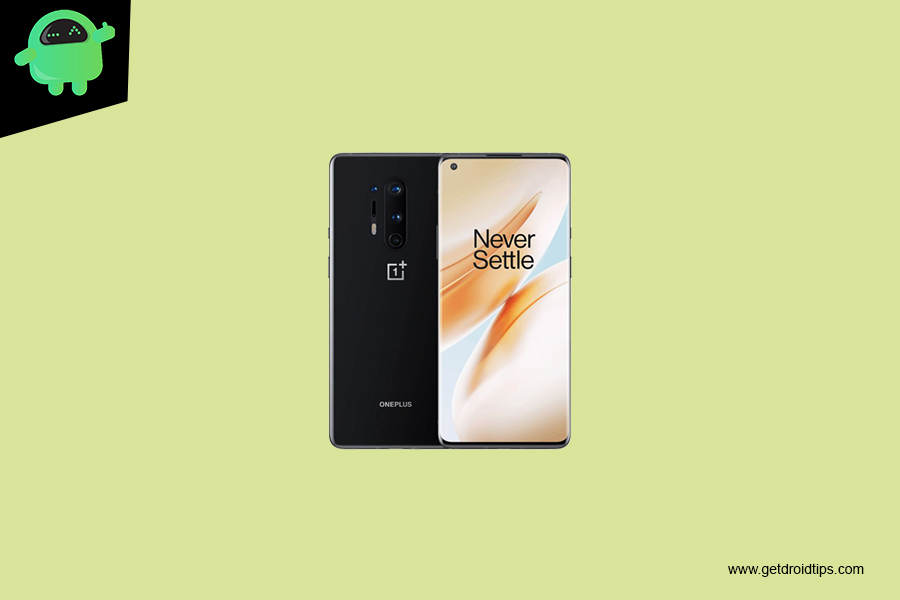 Disable Background Data Usage on OnePlus 8 Pro
Close background applications
Power on your OnePlus
Go the Active apps icon
Hit End next to the app you want to stop. You can also select End all to stop everything at one time
Then tap on OK if required
Disable Background Data for All Services
Power on your OnePlus
Open Settings
Tap on Data usage
In the top right-hand corner tap on the three dots Setting button
Uncheck "Auto-sync data"
Tap on Ok
Closing Phrase
This was the easiest way to Disable Background Data usage on OnePlus 8 Pro. Follow them carefully to enable the feature in your device.
If you are facing any type of issue with your OnePlus 8 Pro then check our OnePlus 8 Pro Troubleshooting Guide to fix them. We have listed a lot of issues and their solutions in the guide.
Do you own an OnePlus Device, or any Android device and need these types of simple tutorials? Then stay tunned to GetDroidTips' Android Tips & Tricks column because many simple tutorials for OnePlus are coming soon.

If you have any queries regarding this, the comment section always available for you.