Samsung latest smartphones in Note and S series i.e. Note 8 and S8 & S8 plus have gained a lot of popularity in the shortest possible time. Probably you know how good they are and why one should invest in them. Although they are best in every aspect, like other Android devices, they too have features that users don't actually want. One such feature is Bixby. In fact, an epic war has been seen among the developers and Samsung for completely disabling this button. You might have no idea but the fact is now it's possible to keep up the pace in this matter. This article is to let you know how to completely disable Bixby button on Galaxy S8, S8 plus and on Note 8. Because the procedure for these three devices is almost same, so I have mentioned them together. Thus, you need not to worry about anything.
One of the best things is there is nothing much you need to do to avoid the daunting experience you have faced with Bixby. It can be eliminated in the shortest possible time and without doing anything. The fact is Bixby is known to create a lot of confusion on these devices while using them. As it remains present on the screen, it becomes extremely daunting for the users to perform some important tasks.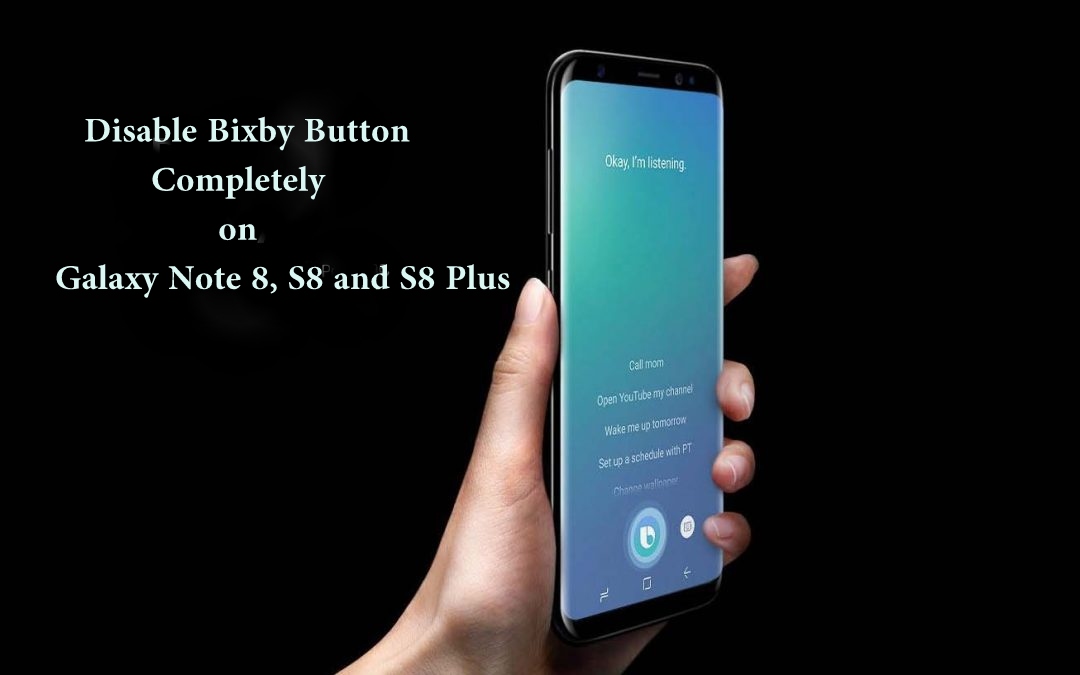 The Bixby was recently refused to be disabled and it was a very bad experience of a very large number of users of these devices. To completely disable Bixby button on the Samsung Galaxy Note 8, S8 and S8 plus, no method was available earlier and the good thing is you need no to worry about anything now. To make them simply go from your device, simply go to the Galaxy Apps and update them with Bixby in the title. In case the Apps have been disabled or you are not in a position to access the updates, it is possible for you to get them simply. Just follow the links below.
For Bixby
https://www.apkmirror.com/apk/samsung-electronics-co-ltd/bixby/bixby-1-0-12-14-release/bixby-1-0-12-14-android-apk-download/
For Bixby Home/Hello Bixby
https://www.apkmirror.com/apk/samsung-electronics-co-ltd/hello-bixby/hello-bixby-2-1-03-3-release/hello-bixby-2-1-03-3-android-apk-download/
For Bixby Service
https://www.apkmirror.com/apk/samsung-electronics-co-ltd/bixby-service/bixby-service-1-0-08-8-release/bixby-service-1-0-08-8-android-apk-download/