Android is one of the most used smartphones operating systems today. The operating system has shown greater improvements from the premier stage of it. Now with a lot of updates and new features, Android is really easy to use and is reliable. The latest Android version, the Android 8.0 Oreo came to devices last year. The new version is considered to be the sweetest of all till date. They come with a lot of features which are designed to make tasks simple for users. But as any other update, the features added to the Oreo is also getting mixed responses. One such thing is the new navigation popup added to the Google Maps. Many users have complained this to be annoying. In this guide, you will learn to disable Google Map navigation Popup.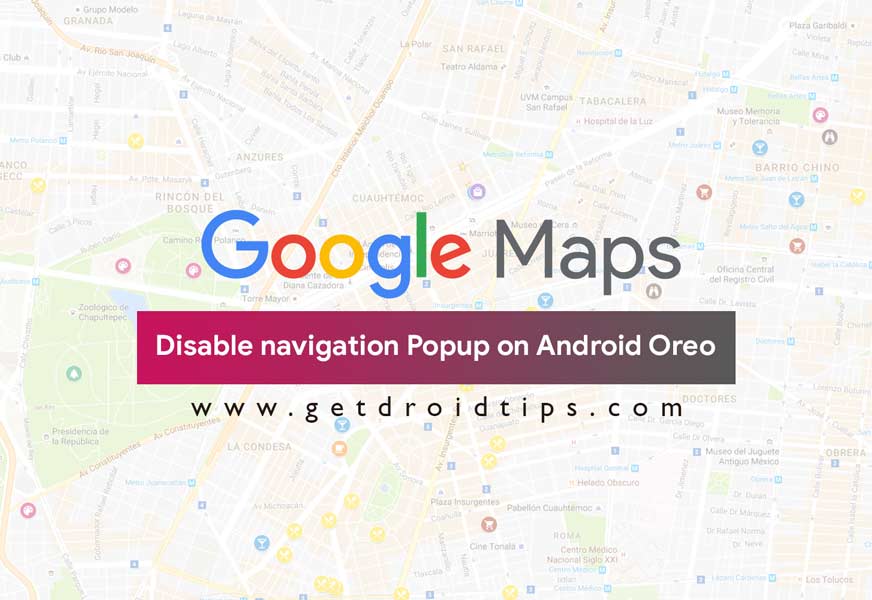 Google Map is a go-to destination for every Android user if they want a perfect navigation at times. A new addition came to the navigation feature of Google Maps is the navigation popup/ A popup of the navigation will be shown on your screen even if you close the Google Maps app. This happens because of an important feature came with the Android oreo known as the picture in picture mode. But many users are not aware of it and end up confusing it to be a feature which comes with the app. You can easily disable this popup by disabling the picture in picture mode on for Google Maps. The steps to do this is given below.
Steps to disable Google Map navigation Popup on Android Oreo
Open settings
Tap on Apps
Scroll down to find Google Maps and tap on it
Tap on picture in picture mode
Tap on the toggle button near to picture in picture mode to disable it
You can at any time follow the same steps given above to enable this feature back.
I hope this guide was useful in understanding how to disable Google Map navigation Popup on Android Oreo. If any queries or feedback, please leave a comment below.