The Google Pixel 2 devices were a great success in the smartphone market. They where well know for the design, camera and other cool features came with the devices. Both the Pixel 2 devices support portrait mode even without a dual camera setup. The full credit goes to the brilliant Google algorithm which made this possible. In addition to this, there are a lot more on these devices which places them with the top smartphones came out in the year 2017. One feature available on the Pixel 2 devices which got mixed responses from different users is the Google Now Feed. In this guide, we will be discussing the steps to disable Google Now Feed page on Pixel Launcher.
The Google Now Feed page is available if you swipe to left from the home screen of both Google Pixel 2 and Pixel 2 XL devices. This gives a lot of app suggestion and news suggestions. Manu users have reviewed this as a very handy feature. At the same time, many users reviewed this as an annoying feature. There was a simple toggle option to enable and disable this previously. But for some reasons, Google has removed this options. But still, you can disable the whole page of Google Now feed if you want from the home settings. The steps you should follow for this is provided below.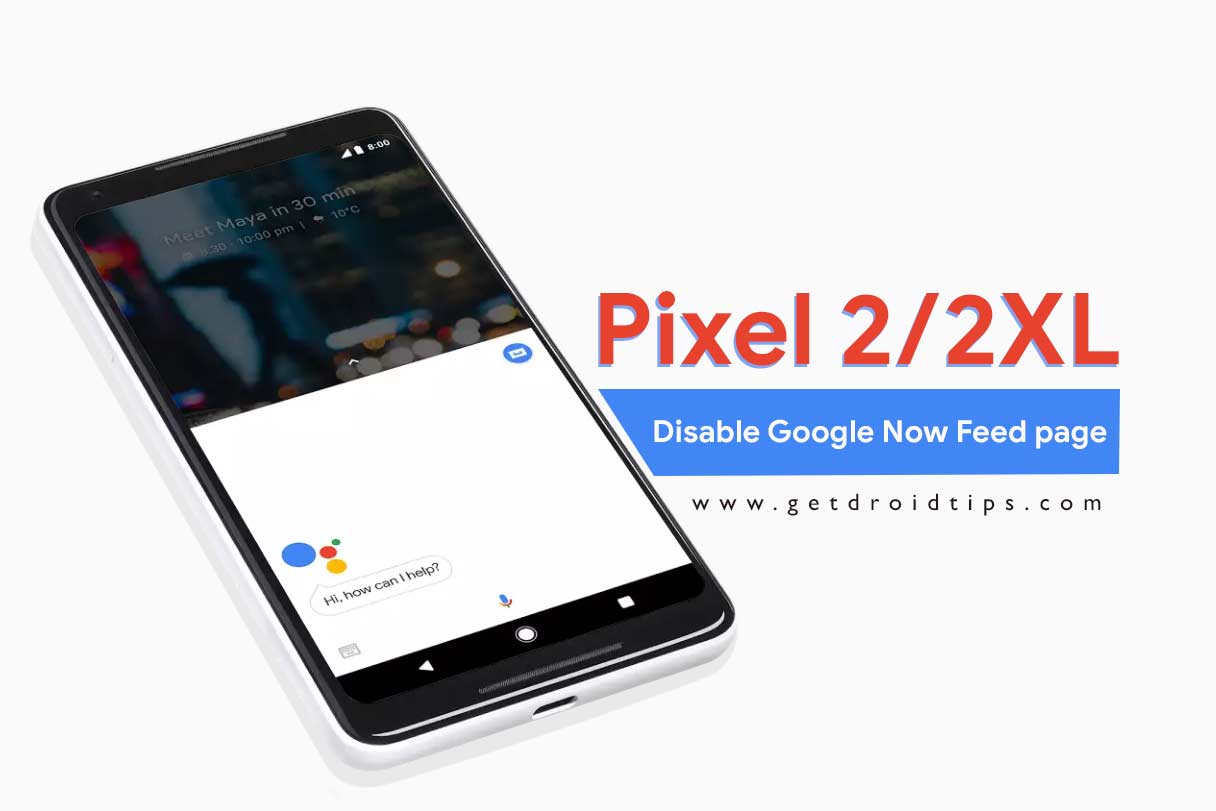 Steps to disable Google Now Feed page on Pixel Launcher
Long press anywhere on the home screen (choose an empty space without icons or widgets)
Tap on the gear icon on the bottom to go to home settings
Tap on display Google app toggle button
You can at any time follow the same steps to enable the feature back on.
I hope this guide was useful in understanding how to disable Google Now Feed page on Pixel Launcher. If any queries or feedback, please leave a comment below.
More Related Post
Find More Pixel 2/2XL Tips and Tricks from the link given below. Take full advantage of your phone to make it has your electronic robot.
[su_button url="https://www.getdroidtips.com/tag/pixel-2-tips/" target="blank" background="#31528e" color="#ffffff" size="6" center="yes" icon="icon: cloud-download" text_shadow="0px 0px 0px #fa6512"]Check Out Pixel 2 Tips[/su_button]