The first challenge offered to you in the newly introduced Operation Iron Horse Raid in Division 2 is to neutralize Lieutenant Gray. This is a particularly tough boss who has some unique features that make him especially tough to deal with. You need to be prepared seriously well before you go out to handle him.
It was known that unlike Operation Dark Hours, Operation Iron Horse deals more with solving puzzles than being a DPS check. However, this first boss is mostly a DPS check in order to get gamers back into this new raid. But that does not mean he cannot be defeated! In this all-new guide, we will help you understand how to slay Lieutenant Gray (no pun intended), along with details of the area he is in.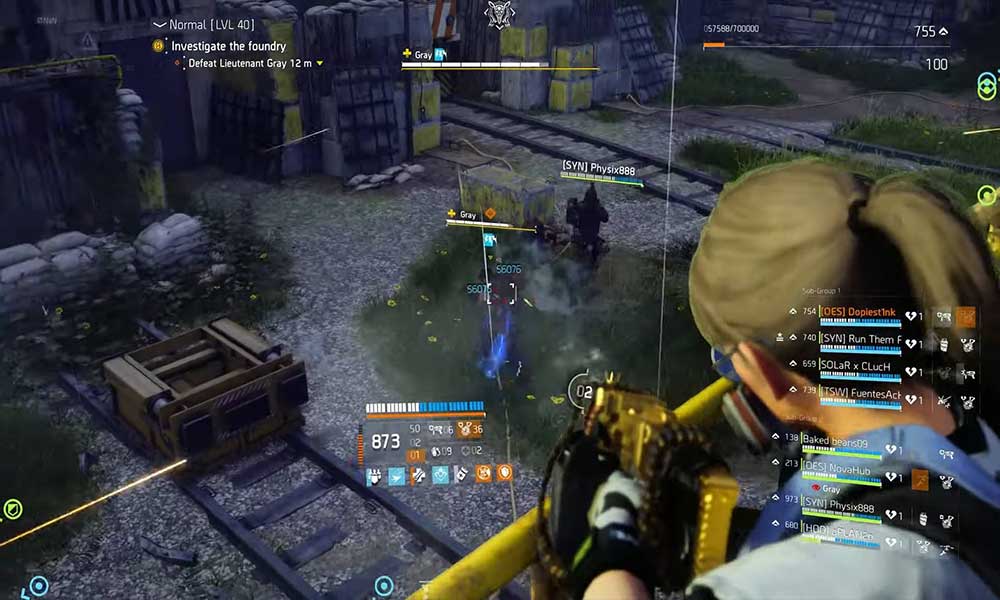 Pre-requisites for Iron Horse Raid: Lieutenant Gray in Division 2
The area Lieutenant Gray can be found in is very large. However, most of the actual battle takes place in the train at the far end, where the raid group actually begins. You must press the two buttons on each side of this train in order to encounter Lieutenant Gray. He will first send out his men with huge shields out in front, before leaping above the train, just onto the ground, right behind them. It is important to possess high DPS builds for this fight, especially with LMG or Rifle builds. We also recommend a Bullet King, because you will also be able to take advantage of the numerous boxes of ammunition present on both sides of the map. It is also important that all players keep contributing to the gunfire during the battle.
How to take down Lieutenant Grey in Division 2
The best way to kill Lieutenant Grey in Division 2 is to make a few teammates handle the enemies that emerge from the back of the area. The rest of you can focus on shooting Gray and his accomplices. If you have a few skill builds along with turrets or seekers, it will be much easier. Keep in mind, though, that the foes are invincible for a few seconds when they first appear.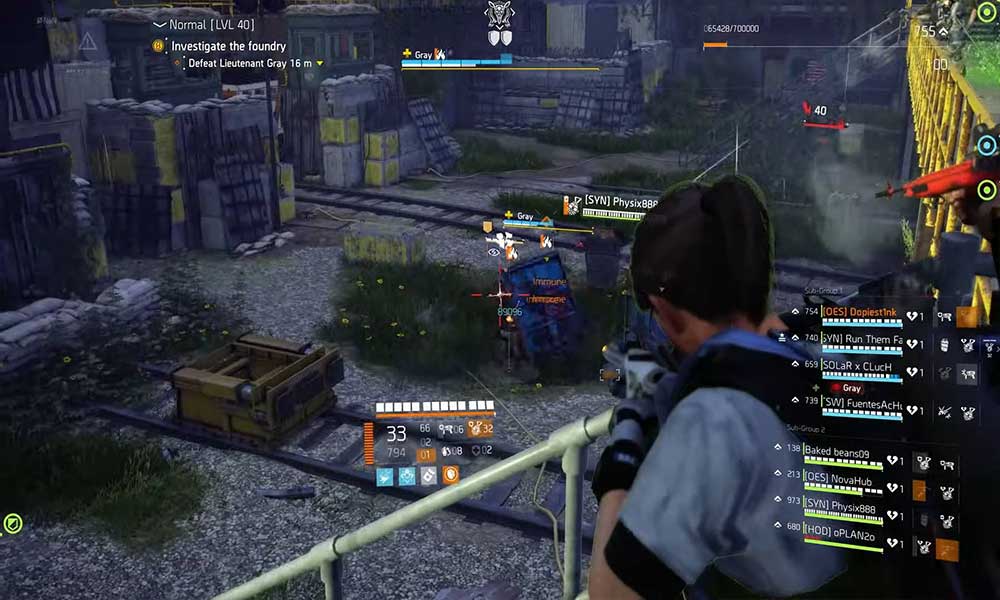 Coming to Gray himself, you will see a certain symbol above his armor bar and three shields beneath it. Each of these shields indicates one of the accomplices protecting Gray. These bodyguards represent the blue bonus armor bar possessed by Gray. Taking down one of the shield-wielding bodyguards will inflict more damage on Gray. And the more shields are in play, the less damage he suffers. The bodyguards keep tending to disrupt your strategic positions as well, so it is in your best interest to have them neutralized as soon as possible.
It is also important to mention that some of the enemies will attack you with mortar rounds. You must move out of the way immediately if you see red-eye on your screen. It is the sign of an incoming mortar attack.
Additional hints for defeating Lieutenant Gray in Division 2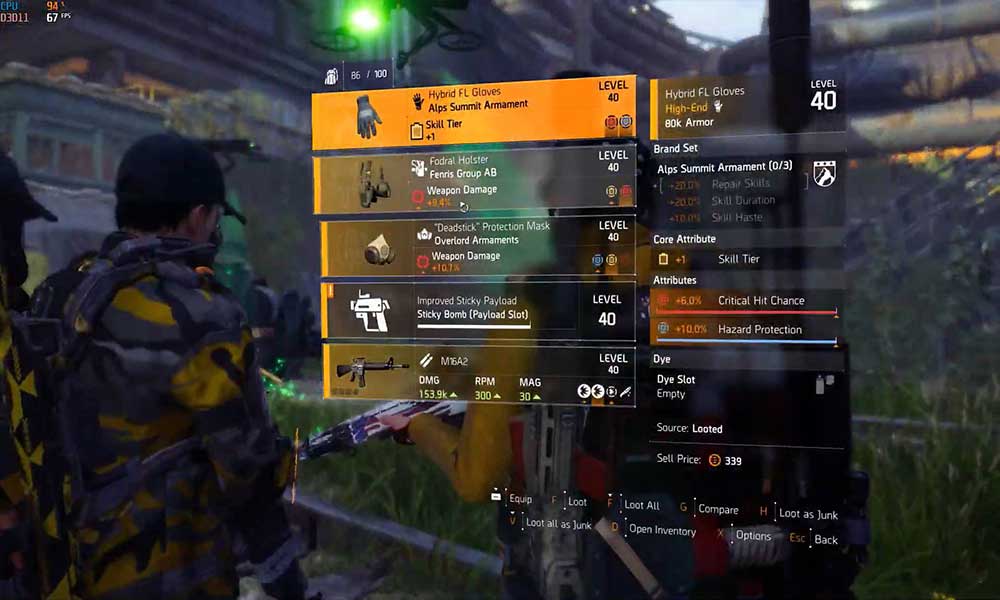 When you get the chance, try to close in the distance between you and Gray and then attack him. This will inflict a lot of damage to openings with a Bullet King. This also serves to reduce the efficiency of the chem heal that Gray uses to heal himself and his bodyguards when he is down to two bars of armor, as long as he is taking sufficient fire from your team.
You need to make good use of timing in order to kill the shield-wielding bodyguards. Focus on bringing down their health bars to the lowest possible point, and then kill a few of them at the same time. Although new bodyguards will keep turning up non-stop, it will take some time for a new wave to appear. At that time, you have the golden opportunity to cause serious damage to Gray.
If the battle is prolonged, the bodyguards will discard their shields and charge straight at your team, firing. The skull symbol that turns up over their health bars represents this stage. It can also happen when you get very close to Gray's health bar.
That is it for now. We hope our guide helps you win Iron Horse Raid against Lieutenant Gray in Division 2. If you liked our guide, don't forget to check out our other Windows Guides, Gaming Guides, Social Media, iPhone Guides, and Android Guides to read more. Subscribing to our YouTube Channel will surely help you win our $150 giveaway contest. If you have any questions or feedback, comment down with your name along with the email ID, and we will reply shortly. Happy Gaming.