The Ancient Gods Slayer Gate keys are two of the rune locations that you can run through for the Ancient God runes. As you might already know, these are two of the total three ancient god rune location in Doom Eternal. While they might seem a bit of a complex puzzle to you, the reality is that they're unlike how you might've guessed.
Doom Eternal The Ancient Gods Slayer Gate Key locations
In total, we have two God Slayer key locations in Doom Eternal. While these two won't get you the complete rune locations, it is better that you already get through them. As the puzzles are nothing like it seems, our guide on The Ancient God Slayer Gate Key locations in Doom Eternal will certainly help you crack it.
Location 1 – UAC ATLANTICA FACILITY
After you blow up the UAC Atlantica Facility, you'll eventually get to a long hallway where you'll find a number of tentacles blocking the hallway. At the end of this hallway, you'll find a room behind the armor piece so you're gonna have to get to this room by going through the tentacles. After reaching this room, you're gonna have to get through the laser when they go off. Doing this will get you to the next room, where you'll find Cyberdemon. Simply kill the Cyberdemon and you'll find the key behind a grate here.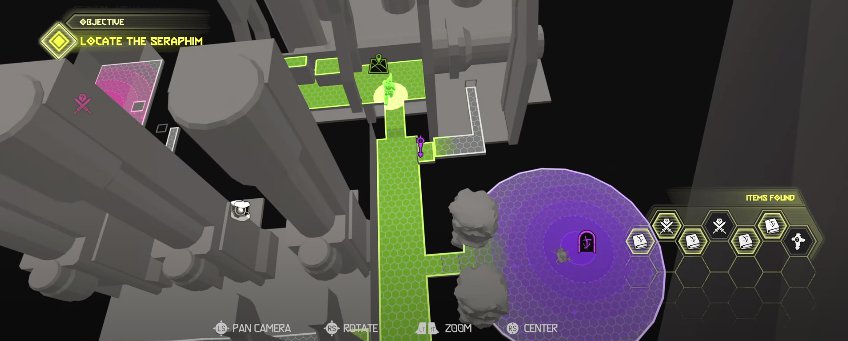 Location 2 – The Holt
While you're here, you'll find yourself punching down a number of trees. However, for our goal here, keep a lookout for the first green tree and punch it down when you find it. Doing so will help you get to a higher area. After getting to the higher ground, then the next thing you should do is hop onto the next ledge as shown in the screenshot below.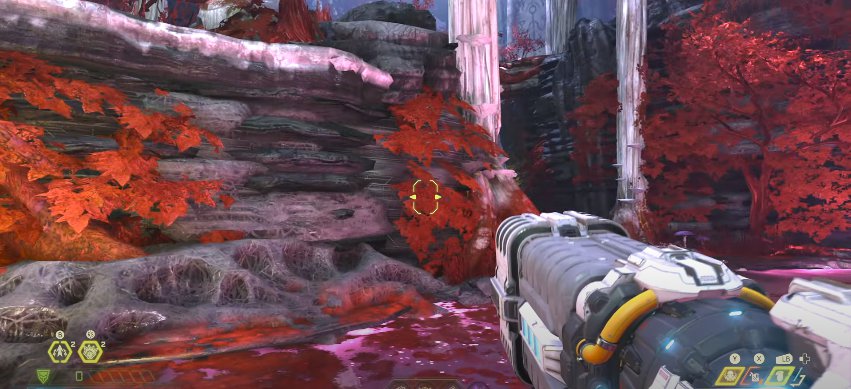 Then, look at the direction that you came from once you're on the higher ledge. From the current sight you have, you'll find another high ledge that you can dash jump onto. Dash jump onto this ledge and you'll find the key right in front of you, which is on another ledge. Simply jump over the small gap and you'll get the second key.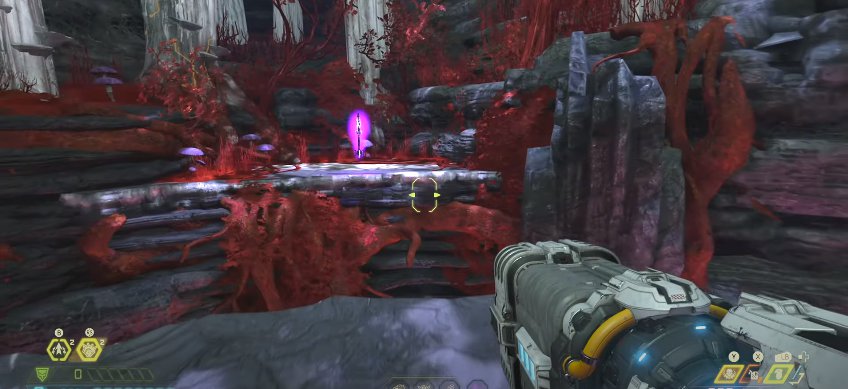 Nearing the conclusion, that's everything you need to know regarding finding The Ancient Gods Slayer Gate Keys in Doom Eternal. By following the guide, you'll easily get your hands on the keys, thus helping you complete the Slayer Gate to get to the final rune. That said, we hope reading the guide above has brought some valuable information and help to you. Please let us know by commenting down below if you have any further queries regarding the same.
Also, check out our iPhone Tips and Tricks, PC tips and tricks, and Android Tips and Tricks if you've got queries for it or want help. Thank you!