As we know, popular smartphone maker Apple is rolling out the iOS 12 public beta. It brings lots of exciting new features with it. Well, though iOS 12 is full of features, it still is in its testing phase. So, some users may experience bugs while using the new iOS 12. They may want to rollback to iOS 11. So, in this post, we will tell you how to downgrade iOS 12 public beta and move back to iOS 11.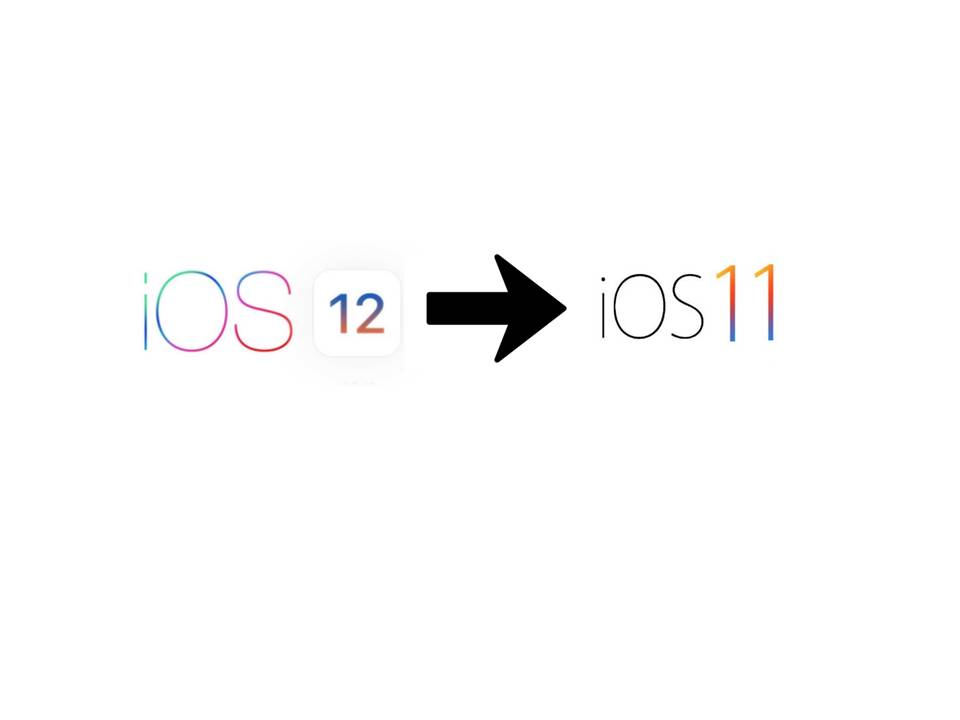 If you refer to our previous post where we explain installing iOS 12 public beta, we first take a backup of device data to iTunes. In this post when we downgrade iOS 12 public beta, we will first wipe our Apple device and then restore all the data we saved via iTunes and rollback to iOS 11. Users can find the iOS 11 IPSW file which they will use to perform the rollback to iOS 11. Then simply restore your backup you saved earlier. We have mentioned the link to the IPSW file in our tutorial below.
List of All New Features of iOS 12
Here are some of the most hyped and new features of the latest iOS 12 from Apple.
Instant Tuning feature in notifications that enables the users to set specific apps to display notifications silently. For those Apps, users won't hear any alarm or vibration.
Carplay gets the support of third-party navigation Apps.
Support for new AR based features.
iOS 12 enables third-party Apps to add shortcuts to Siri.
An all-new Screen-time feature that will make the user aware of his use of iPhone in a week.
Users can set time limits for Apps which they will be using to enable efficient usage.
New Group FaceTime brings support for 32 chat participants one at a time.
New features for Animoji and introduction of Memoji. Memoji enables the user to create animojis that look like themselves and replicates their action.
Though it has exciting features for various popular Apple devices, it also brings bugs and glitches. So, some user may wish to go back to previous OS i.e iOS 11. Hence, this tutorial is for them.
How To Downgrade iOS 12 Public Beta To iOS 11
Before rolling back iOS 12 to iOS 11, you have to download the iOS 11 IPSW file. Here is the link for it.
Note: This tutorial is dependent on the backup of your data you created while installing iOS 12.
Steps To Downgrade iOS 12 Public Beta to iOS 11
Follow the steps carefully
Go to Settings > Disable Find My Phone or Find My iPad
After that tap on iCloud, > turn it off
Now plug your Apple device into your PC > launch iTunes.
Click on your device in iTunes > select Summary.
Hold down Shift on your PC > press Restore iPhone/iPad.
Find the IPSW file you downloaded above > Select it >press Open to install it.
After the installation, you will have an Apple device wiped off your data with iOS 11 onboard.
In iTunes, click the Restore iPhone/iPad > select your backup.
Note: this is the same backup of your Apple device when it was running on iOS 11.
You did it. Now the restoring may take some time. Wait for a while it restores back to iOS 11.
So, that's all you have to do guys to downgrade your Apple device from iOS 12 to iOS 11. If you have any queries, do let us know.