It is not possible for every smartphone user to get the high-end phones present in the market. These days the Android devices at the Premium range come with a plethora of features. No wonder, everyone wants to have such features on their phone. One great attribute is the high-end camera app these devices pack. Given the open-source nature of Android, it is indeed possible to bring out features of one device and make it available for another device. In more simple terms we call it as porting of Apps. It applies to amera apps as well. So, in this guide, we bring you the ported ASUS Pixel Master camera for any smartphone.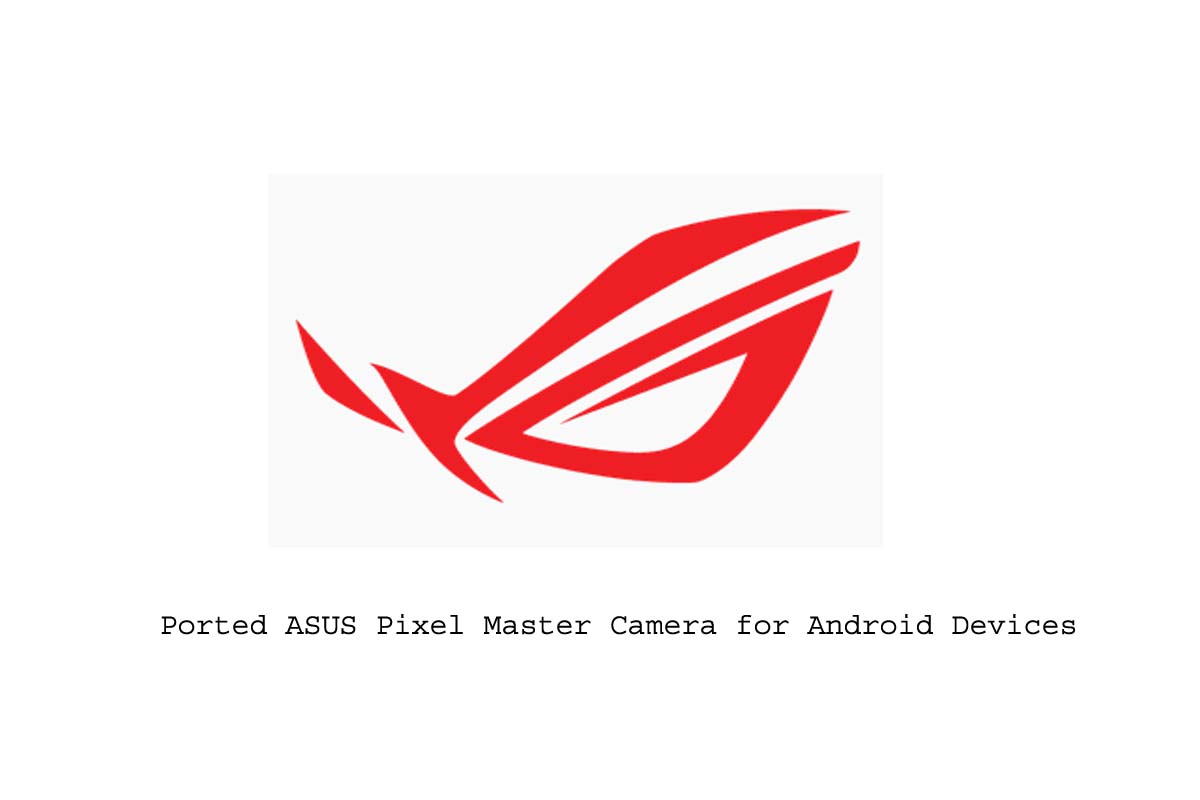 This ported App is the stock camera app for ASUS ROG phone in the gaming division. It is a definitely promising application for these enthusiasts who always want to experiment with various phone cameras. Porting does that for them. The ASUS Pixel Master camera provides ASUS Zenfone Watermark, AI Scene Detection, Pro Mode with manual focus. However, as of now, there is no provision of Portrait mode on this App. This APK porting is done by XDA developer linuxct.
Most importantly, you have to remember that to incorporate all the features of the ASUS Pixel master you have to enable camera2API on your target device. As the general notion goes, you have to gain root access to your device in order to enable camera2API.
ASUS ROG is a gaming machine from ASUS. It released in June 2018. The phone sports a 6 inches AMOLED capacitive touchscreen with 1080 x 2160 pixel resolutions. It runs Android 8.1 Oreo out-of-the-box with plans to upgrade to Android Pie. The device comes with Qualcomm Snapdragon 845 chipset coupled with 8GB RAM and 128/512 GB storage options. In the camera section, it packs 12 + 8 Megapixel lenses at the rear and on the front face 8 MP camera. Also, this gaming phone has a non-removable Li-Ion battery of 4000 mAh.
Download ASUS Pixel Master Camera Ported from ROG Phone
Here is the download link for the ported ASUS Pixel Master camera from ROG device.
You May Also Like,
Installing the App
If you want to want to avail all the features you have to root your phone in order to enable Camera2API.
Use third-party APKs at your own risk. GetDroidTips will not be responsible for any incident of bricked devices,bootloop issues while/after installing this ported APK.
You can enable camera2API by making some changes in the build.prop file. Basically, you have to change and reset its value to true (binary value 1) to enable the API. Here is the complete code which you can edit by using any editor of your choice.
persist.vendor.camera.HAL3.enabled=1
It should now enable the necessary features o the Pixel master camera app.
So, that's it, guys. If you like playing around and testing various camera apps, then try out the ported ASUS Pixel Master camera for your phone. We hope this guide was useful for you.