Customization and custom ROMs have come a long way now and they are no more limited to Android enthusiasts. We are speaking about the efficiency which custom ROMs provide as an alias to the stock ROM. Not only efficiency similar to the stock OS but also timely maintenance and provision of system upgrades. A good example of this is the Copperhead OS. This customized OS supports only four Google Pixel devices. Currently, the Copperhead OS is receiving the Android Pie update for Pixel devices running the custom ROM.
You may get confused that pixel devices already run Pie on the stock iteration. So, what extra Copperhead will do..? Well, this custom ROM is considerate about the security mechanisms of the device it runs on. Speaking of which, the new Android Pie update adds this new feature called Security Flags. This option keeps information about the statuses of SELinux, verified boot, and theft protection. That itself sounds high end and works the same as well.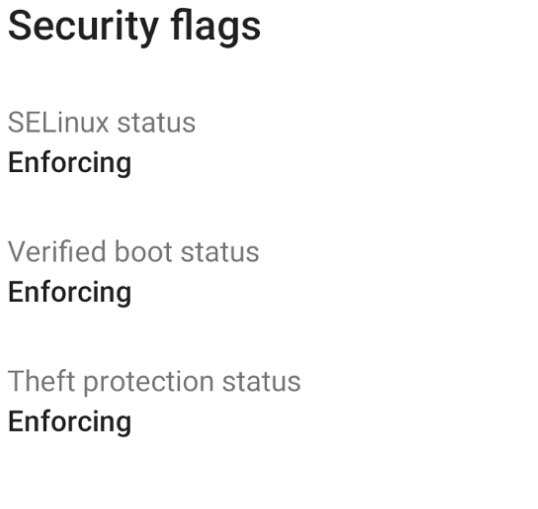 Again the custom ROM has tweaked its official updater App. After the Pie update, the updater will be seen with a progress bar. It will enable the users to manually check for updates. So, this way if a person doesn't want to upgrade to the new software version can stay on the older version.

Also, the latest system upgrade includes an application which lets you backup and encrypts all your data locally via ADB. Soon there will also be an option for cloud backup solution. This itself proves how amazing it is and efficiently Copperhead OS works. As of now, he Copperhead OS Android Pie update is live over-the-air. As per the developers, the factory images will be soon released for manual flashing.
What is A Custom ROM?
Android is an open-source platform. A major aspect of this is customization of software or Android OS as per users need. Basically,  a developer can extract all the source code of an Android OS and build a customized operating system for devices running on Android. This is what we refer to as Custom ROM. It acts an alias for your Android Operating system which is the Stock OS that comes inbuilt with the device. Normally, what a developer does is he customizes the stock Android OS by taking out the existing features and replace it with user desirable features. A user even gets to experience a new Android OS on his device even though officially the update is not available.
Also, these days custom ROM has been developing rigorously, thanks to the increase in its demand. Moreover, they are updated and maintained timely by the respective developers. So, naturally, smartphone enthusiasts get much more than what the stock ROM would provide them. If you are still confused, you can check out the difference between the Stock ROM and Custom ROM.
Download Copperhead OS Android Pie Update
*ROM download links will be updated soon*
You May Also Like,
How to Install Custom ROM
So, now that you have the factory images, you would be interested to know how to install these custom ROMs. Before proceeding,
Pre-Requisites
This custom ROM is only supported for the Google Pixel, Pixel  XL, Pixel 2, Pixel 2 XL. DOn't try on other devices.
Charge your device up to 50 % or more before installing the new ROM.
Your device must be rooted in order to install a custom ROM.
The bootloader of your device must be unlocked before performing any modification on your phone.
GetDroidTips will not be responsible for any bricked devices, or other such hardware and software issues while or after installing this custom ROM. So, perform this modification at your own risk.
Custom ROM Installing Guide
  How to Install A Custom ROM on An Android Device
So, that's it, guys. We hope you enjoy the all-new Copperhead OS on our Google devices. We hope that this guide was useful to you.