Lately, themeing has become a great center of attraction among smartphone users. Everyone wants their Andriod OS to be customizable and sport a unique design. Now, not everytime you will like the bright colorful designs on a modern day LED/LCD panels of smartphones. Usually, at night time when you use the phone in dark too much color will hurt the eyes. So, to deal with it the concept of dark themes came up. The dark theme is soothing to the eyes. It incorporates a dark background with minimal color saturation of apps, icons, and buttons in the context. Some OEMs have their OS tailor-made to automatically/manually enable dark mode at night time.
One example of such an OEM is Huawei. It has limited the dark theme only to few of its latest devices. So, other Huawei or Honor phones in the same range don't get to enjoy this feature. However, XDA's developer maurydes worked hard on it and developed an all new dark theme that is exclusively for all Huawei and Honor devices. This theme is called Deep Black. It will only run on a device running with EMUI 9 with Android OS 9.0 Pie. In this post, we bring you the Deep Black Dark Theme for Huawei and Honor Devices. You can find the download link below. We have also included the preview of the theme in action.
Download Deep Black Dark Theme for Huawei/Honor Devices
Here is the link to download the new dark theme for various Honor and Huawei smartphones.
New Dark Theme Deep Black for All Huawei/Honor Smartphones
You May Also Like,
How To Install Deep Black Dark Theme for Huawei Devices
Here are the installation steps to apply this theme pack on your respective smartphones.
Step-1 download theme hwt file and
Step-2 Now keep it in the Huawei/themes folder then
Step-3 Go to the theme manager
Step-4 Then navigate and browse your themes
Step-5 After that select the theme of your choice and install it.
Step-6 Remember to reboot your device after installation
Preview of Deep Black Dark Theme
Here are some of the preview images of the cool new dark theme for Huawei/Honor devices.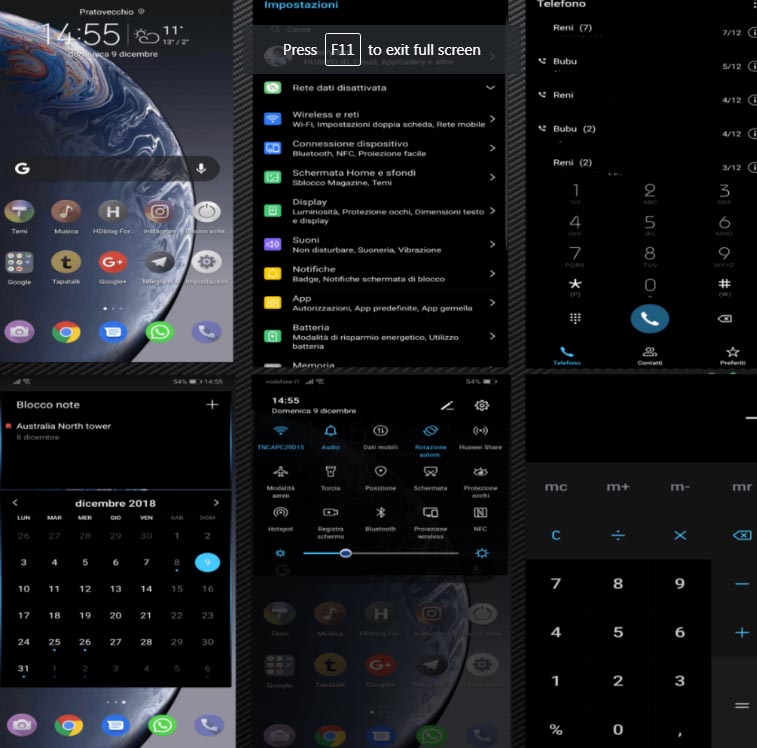 So, if you like things darker and more sooting for your eyesight, then download the Deep Black Dark Theme for Huawei and honor devices. Install and enjoy.