Essential phone is a decent device that recently got a lot of attention. Because it has been developed by the co-founder of Android, many people have invested on it. Although it has got mixed reviews and as per users, there are lots of pros and cons of using this device. If you are also using it, the good news for you is it has got the new update for the camera app. Thus, you can simply download Essential phone camera APK update to enjoy a whole new experience with your device camera.
The good thing is there have been some significant improvements that are made in this update. One of the best things about this update is it has bought Portrait mode in the camera. This was actually one of the lacking, and in fact, one of the most awaited features in this device by the users. With this update, you can easily keep up the pace with the same. Another good thing is you can enjoy reduced JPEG compression simply.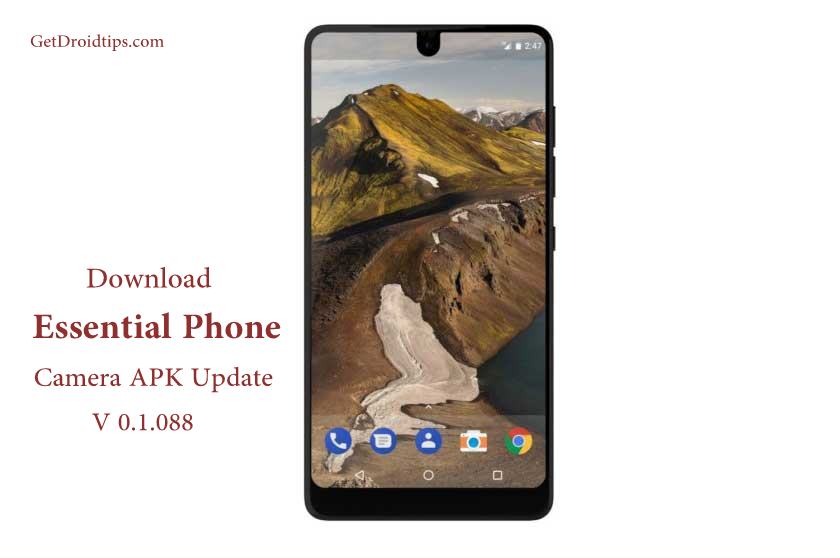 It is quite true that upon launch, the Essential phone camera quality was not so good. The sincere efforts of the manufacturer in the form of updates that have been delivered on time have played a significant role in making the camera more superior. These updates have also enhanced the performance of Essential phone up to a good extent. The latest camera app update has been tagged as version 0.1.088 and has been released and users can soon have the same.
One of the members of Essential team stated earlier this month that the device will get a new update that will provide uncompressed images. One more time the promised has been kept by the manufacturer. Thus, you love having high quality images, probably this is one of the best things happened to you.
Like all the time, you need to open the Play Store to download Essential phone camera APK update. Another good thing about this update is stability issues have also been eliminated from the camera.